Timeless Home Design: Finding Furniture That Never Goes Out of Style

Sasha Spencer
Timeless style is so subjective, what might seem like a classic look with a lot of staying power, may not evoke the same feelings from others. The main thing you're hoping for is that you don't regret your design decision in a few years.
So how can you make sure your furniture and décor will stay in style? How do you know you'll still love your furniture in ten or fifteen years?
Our in-house designers at McElheran's Furniture + Design are known as Design Guides. And you know what? They can't predict the future, but with over 60 years of industry experience, they've seen styles come and go. And based on what they've seen, they can help you create a space you'll love for years to come.
While trends change and new designs become popular every day, there are certain things you can do to ensure your home doesn't go out of style.
In this article, one of our Design Guides, Kirsti, will dive into what makes furniture timeless and how to prevent yourself from buying into the trends that could leave your home looking outdated.
What makes furniture timeless?
When something is timeless, it means that it never goes out of style. It's long-lasting, classic, and has stood the test of time.
With timeless furniture, you're more likely to enjoy it longer, so you'll get more use out of it. And when you're able to use something on a regular basis, it makes your investment worth it.
Timeless furniture and décor generally garner mass appeal, which makes them palatable for everyone. There's a reason why realtors and home builders stage homes with clean, simple, and classic-looking furniture. It's agreeable.
It also provides a neutral palette – a blank canvas if you will – for you to build off of and create more interest in your space.
But timeless pieces can vary from person to person. Kirsti says, "If you love it, it'll be timeless to you – whatever anybody else thinks is irrelevant. So go with something you love!"

7 tips for a timeless look in your home
There are many reasons to aspire to a timeless look in your home. You don't want your furniture to go out of style, sure. Or, maybe you just don't like some of the current trends going on. That's one of the best reasons you could have for sticking with something a little more classic and here's how you can do that.
1. Pick neutral key pieces
Again, timelessness is appealing because it's agreeable. It's not polarizing - no one will be offended by your furniture choice. But most importantly, it's not so ornate that you'll eventually get sick of it.
And Kirsti feels that timelessness is more of a question of palette, rather than style.
More often than not, timeless pieces are neutral in colour (like beige or the ever-popular grey) so you can layer on other styles as they come and go. When you're looking at the key pieces in your home, like your main seating, that's where you want to lean more neutral.
Then, it's easy to add pops of colour, pattern, texture, or seasonal décor when you're feeling inspired to make a change – perhaps through an accent chair or a toss cushion.
2. Update your space with accessories
This is where you can let trends shine, without running the risk of your space eventually looking outdated. Accessories and smaller furnishings, like occasional tables and ottomans, can easily be swapped out as your tastes change.
When you feel the need to update your space or add a bold colour, it's amazing what a new lamp or painting can do to keep things fresh and current.
And it's much more cost-effective to trade out accessories than a key piece of furniture, like a sectional or sofa.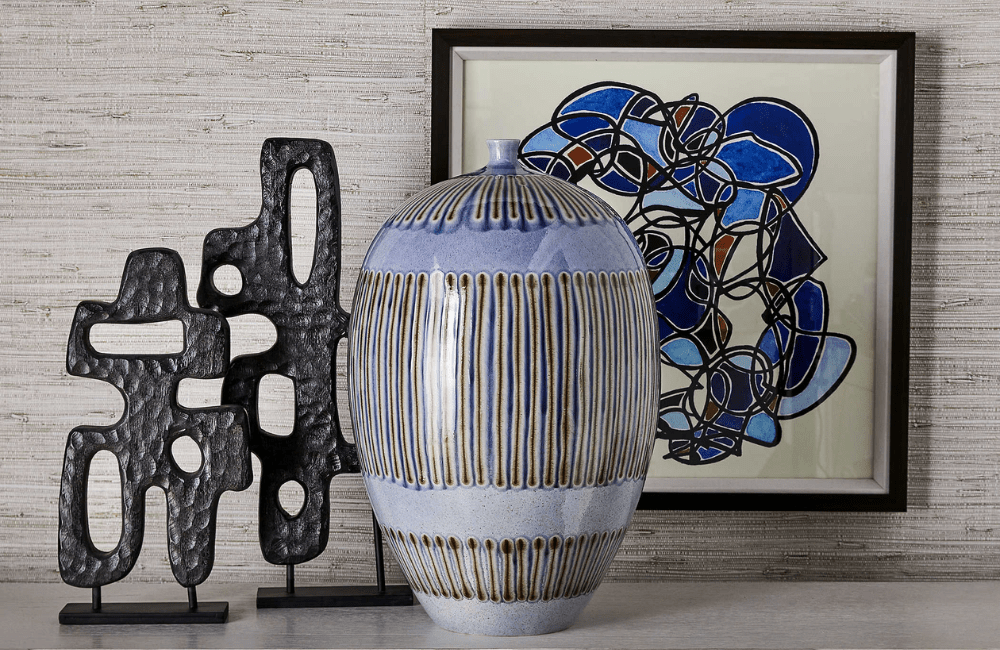 3. Consider functionality
Sure, that uniquely shaped chair with the bold pattern provides intrigue in your space now, but is it actually a practical piece? Can you see yourself comfortably sitting on it and putting it to good use for years to come?
If you answered 'no,' then it might not have a lot of staying power. Furniture that makes sense in your space and serves a specific purpose will prove to be timeless simply based on its functionality.
4. Take your time with your purchase
Furniture is less likely to be something that you impulsively buy. It's an investment, right? And while there are circumstances (like promotional sales) that may pressure you to act hastily, you usually have time to weigh out your options before making a final decision.
And when you do that, you can truly think about whether you'll like your furniture in five, ten years and if you can see it growing with you through different stages in your life.
5. Stay true to yourself
Hey, there's no shame in giving into a trend because "that's what everybody else is doing," but that shouldn't be your sole reason for making your design decisions.
Designing your home in a way that makes you happy and stays true to what you like (and will continue to like in the future) is a great way to ensure you're getting a timeless look out of your furniture.
6. Go for quality furniture
If you want a timeless piece of furniture, you're probably hoping for some serious longevity. You want your furniture to be in style for years to come because you want to enjoy it for years to come!
So, what's the best way to get the most out of your furniture? Look for quality. Pieces that are well-built and made by reputable manufacturers will ensure your furniture will last.
And, as corny as it may sound, it's true that quality never goes out of style.
7. Know that you can be trendy and timeless
You can absolutely draw inspiration from current trends, especially since style is rather cyclical. What's trendy now may have been trendy 40 years ago. Or, perhaps what's popular now is just an updated take on a very classic look.
It's always good to embrace what inspires you, but if it's an extremely polarizing trend, try not to let those elements overtake your design project. If you do, in a few years, your space could wind up looking outdated.
But know that you can absolutely be trendy and timeless at the same time because today's trends can be tomorrow's timeless design.
As with most things in life, it's really just about balance.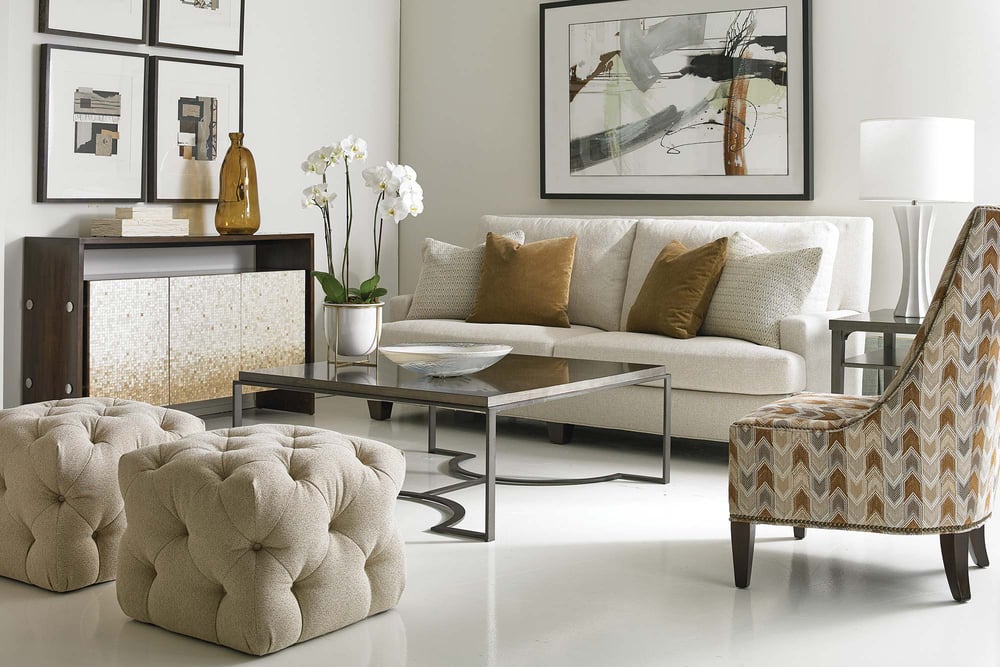 Where can I get help with my design?
Try as we might, no one can predict the future. It's hard to know exactly what will be in vogue and what will look outdated in a few years.
But that's what designers are for, right? And if that's the kind of help you need, check out "Paid Interior Designer vs. Free In-Store Design Services" to see which type of design help will work for you.
And if you're ready to find that timeless furniture for your space – even trendy pieces, too – schedule a visit to McElheran's! If you're in the Edmonton area, our Design Guides would love to take you through our showroom to help you create a space you're proud of.