Can an Adjustable Bed Fit in a Bed Frame? (And Will it Still Work?)

Sasha Spencer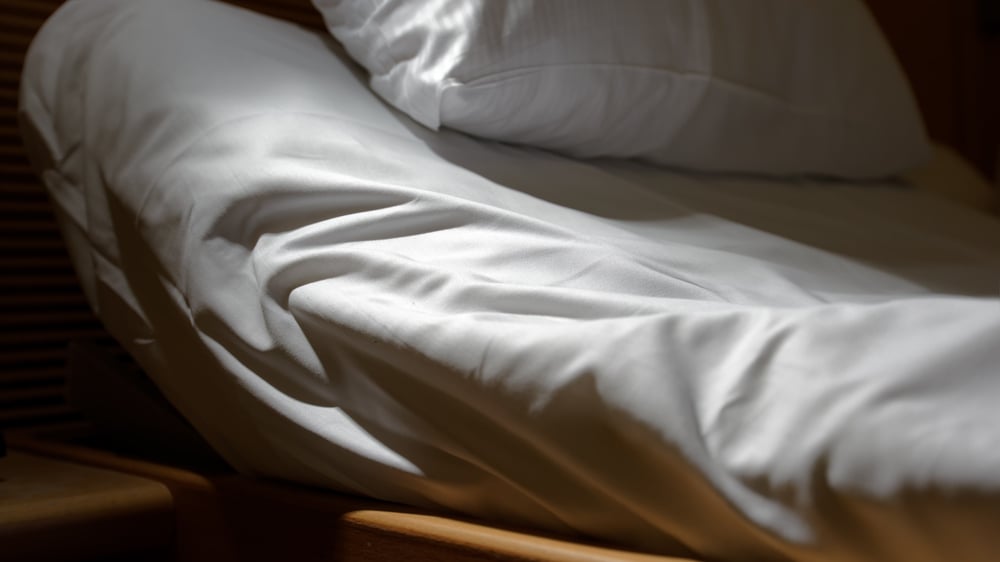 You know you want an adjustable bed, but you just want to make sure you don't have to change your whole bedroom set up to have one. Perhaps you already have a perfectly good bed frame, or you have your heart set on one and you don't want to compromise. Or maybe, you already have an adjustable bed, and you want to change up its look by adding a stylish bed frame.
Which brings us to the very common question: Can adjustable beds fit in a bed frame?
And even if they can, will the bed move and adjust like it's supposed to, or would a bed frame get in the way?
At McElheran's Furniture + Design, our in-house designers are known as Design Guides. And one of our Design Guides, Shelley, has fielded these particular questions about adjustable beds many times.
Because there is a bit of a misconception that adjustable beds are in a league of their own. As in, once you get an adjustable base, you need to get a certain mattress, bed frame, headboard, and pillows. But for the most part, that's not true! Adjustable beds are just like any other type of bed, apart from, well, they can move.
In this article, Shelley will answer those exact questions about adjustable beds fitting into bed frames. That way, you'll know exactly what your next move is when it comes to your adjustable bed!
First things first, though, let's get some clarity on these bed components, just so we're all on the same page here.
Adjustable base: The actual mechanism of an adjustable bed. This is the powered component under your mattress that is responsible for moving your bed up and down and changing its position. An adjustable base will often come with legs to elevate it off the floor.
Mattress: There are mattresses that are specifically built to go with adjustable bases – especially ones that split to allow for different positions on either side. But there are "regular" mattresses that can work with your adjustable bed, as well. These are generally foam, latex, or hybrid mattresses. On occasion - as long as they're not too firm - pocket coil mattresses can also work with an adjustable base.
Bed frame: This is the part of the bed that you actually see, as the frame supports and surrounds your bed from the outside. The bed frame consists of sideboards, a footboard, and a headboard.
Do adjustable beds fit in a bed frame?
For the most part, yes!
There are occasional exceptions, but by and large, adjustable beds are built to fit inside bed frames - as long as the sizes correspond, of course. So, if you have a king-sized adjustable bed, you'll need a bed frame that is king-sized.
Adjustable beds can fit in a bed frame, but it should be noted that they can't sit on a surface. So, a platform bed would not be compatible with an adjustable one. An adjustable bed needs some room underneath for the mechanism to work, and if the bed is resting directly on a platform, well, it simply wouldn't be able to move properly.
Will the adjustable bed still work when it's put in a bed frame?
Also, yes.
Your bed should still be able to move freely into your desired position. It's understandable to think that your headboard may interfere with the head of your mattress moving up and down, but you're never reclining back with an adjustable bed, right? So, you don't need to worry about the clearance at your head or the wall behind you.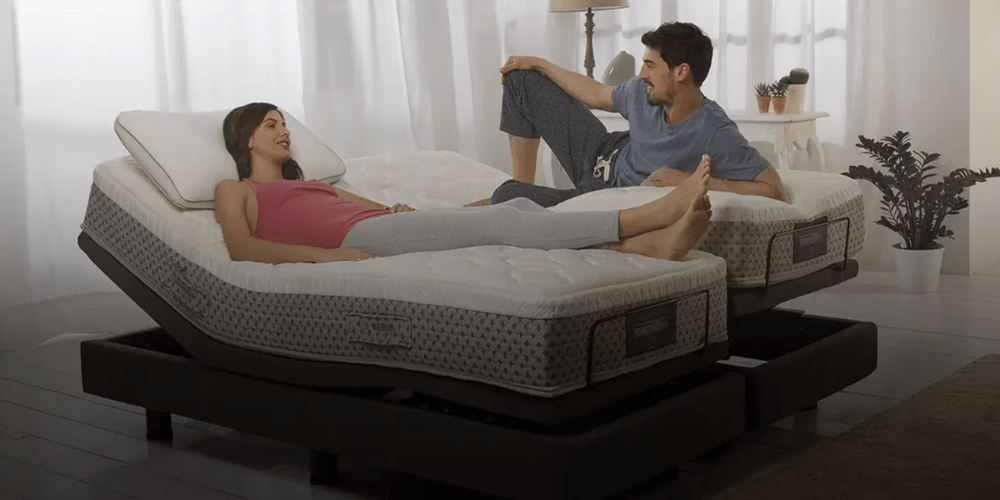 What should I know before I shop for a frame for my adjustable bed?
When you're looking at any furniture, it always helps to have a couple of measurements on hand.
Beyond matching up the sizes of your adjustable bed and frame (as in, queen, king, etc.), it may be helpful for you to know the clearance off the floor, too. The clearance is determined by how much space the adjustable bed needs underneath the base to adjust and operate without issue.
The clearance, paired with the height of the bed frame off the floor, will help you see if your adjustable bed and frame are compatible.
And keep in mind, too, that most adjustable bed bases have legs that are also adjustable. So, even if the height of your bed seems a little off, you can usually make it taller or shorter to match up with your bed frame.
Do I need a box spring with my adjustable bed?
In short, no, because the adjustable base is already giving your mattress foundational support.
But you can definitely find out more by reading Do I Need a Box Spring for My Bed? which covers different types of beds and their reliance on a supportive foundation.
And if you're ready to look at bed frames (now that you know an adjustable bed will fit inside), schedule a visit to McElheran's to see our selection of bedroom furniture.