Bedroom Space Planning: 5 Things to Consider for Your Bedroom Layout

Sasha Spencer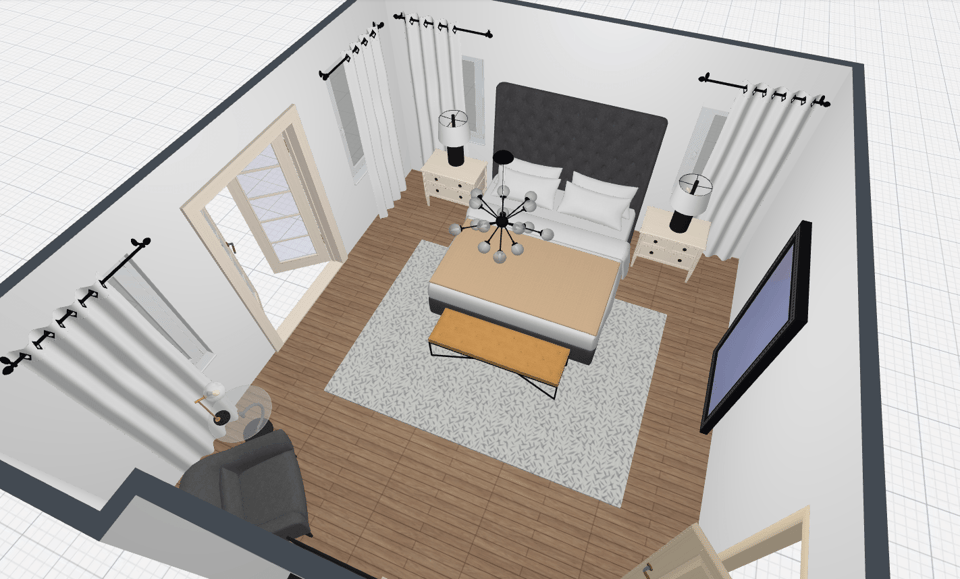 Space planning is a great first step as you're looking to furnish your bedroom. Maybe you're thinking about bringing in new bedroom furniture, you're mixing and matching existing pieces, or you just need some type of refresh, space planning will help you lay the groundwork for a truly inspiring sanctuary.
Because that's what your bedroom is, right? A sanctuary. This is your space to enjoy and just be. And space planning will not only assist you with figuring out what furniture should go where, but what furniture and décor will help you get the most out of your space.
Since we opened our doors in 1994, McElheran's Furniture + Design has offered complimentary design services – it's right in our name! And our in-house designers, known as Design Guides, have over 60 years of combined experience to help your next project. And at the start of many design projects, is a space plan!
One of our Design Guides, Shelley, will take you through the five things to consider as you layout and space plan your bedroom. And once you have a better feel for the spatial requirements and function of your space, you're well on your way to filling your bedroom with the best pieces that make sense for what you need out of your bedroom.
First things first, let's get into what space planning actually is.
What is space planning?
Space planning takes into consideration an area's size, its use, and how the existing and desired components will fit. Measuring a room and determining its function and flow will give you a better understanding of the spatial requirements and how objects will fill and complement the area.
Physical measurements and scale are important, yes, but it is also crucial to consider who uses the room and what their needs are. Once a space plan is made, proportionate furniture and décor can be selected based on the use of the room.
A space plan is a map, essentially, showing the different layouts of a room, which assists in prioritizing and organizing a design project.
Space planning for your bedroom, specifically, is a little different than other rooms in the home. For starters, there are a lot fewer people using the space, since bedrooms are usually reserved for one or two people. So, when you're trying to consider the needs of everyone who uses your bedroom, that's a lot fewer people to take into account!
And as much as you want your bedroom to be an oasis and a place for you to relax, it's generally more of a functional space that a showy one. We just don't have as many people coming in and out of these rooms. So, it's important to make sure that your space plan makes sense for you and suits your needs.
5 considerations when space planning a bedroom
1. The size of the bedroom
No matter which room you're furnishing or decorating, size is always a huge factor because you can't fit a square peg into a round hole, right?
Figuring out the dimensions of your bedroom will help determine what furniture can fit in the room as well as the scale and proportion.
Scale
Scale is all about how well furniture and décor fit into your space. It can take a small room from feeling cozy to cramped. Or a large room from feeling airy and spacious to empty and unfinished. It's all dependent on the size of furniture you choose to fill out your bedroom.
Proportion
Shelley explains that proportion is how things (like furniture) relate in accordance to their size. You're looking for the most attractive relationship between the size of the different elements in a room.
For example, a grandiose, solid wood, 4-poster, king-sized bed would throw off the proportion of the bedroom if it was placed near a short, minuscule nightstand.
Scale and proportion balance out the overall look in your bedroom and it all starts with determining the size of your space.
2. The other functions of the bedroom, in addition to sleeping
A bedroom's main function is pretty clear cut. It accommodates you when you sleep! Determining a room's function is a critical step in any space plan, and a bedroom gives you an obvious answer.
However, if your room is big enough, you may be able to get a little more use out of it. Perhaps it can double as an office or a reading nook. Deciding on how else you'd like to use your room will help you plan your space accordingly.
On that note, be realistic about what you'll use that extra space for. If you want a reading nook because you are an avid reader – great! But if you know that cute reading chair is going to end up a dumping ground for unfolded laundry, perhaps you could use that space in other ways.
Obviously, it's your extra space in your bedroom, so you do whatever you'd like, but maybe that space would be better utilized as something else, like a workout studio or TV lounge.
3. The bedroom's architectural elements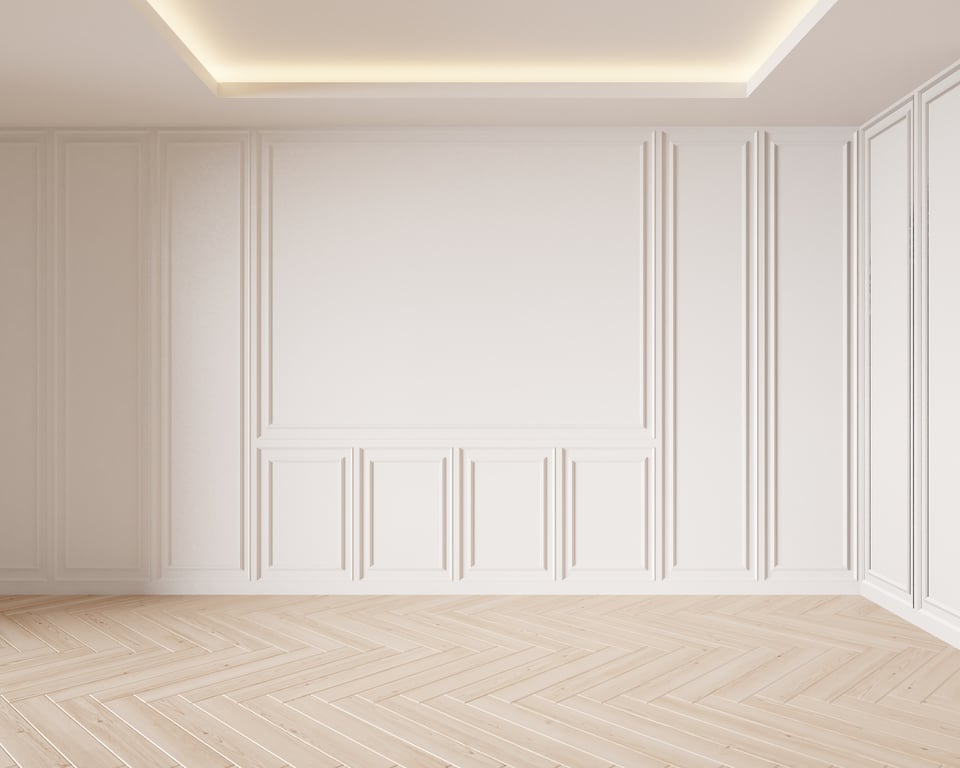 PHOTO CREDIT: TANYAWAN/Adobe Stock
As you're space planning, it's important to be aware of the natural layout of the room and what built-in elements affect the area.
Fireplaces, large windows, a balcony door, closets, entrances, and ensuites should all be noted as you plot out your furniture and design.
A fireplace or a large window with a view will give your room additional focal points. And if you have the room for a seating area, your chairs can point towards those focal points.
Doors and entrances provide walkways and paths in your room, and you wouldn't want your furniture to get in the way. A bedroom, where you're more likely to fumble around in the middle of the night, is the last place you want to create a maze with poorly spaced furniture.
These architectural elements may dictate the best spot for your bed, as well. Perhaps your bedroom has a small alcove - perfect for the head of a bed - or a couple of wall sconces just asking to be reading lights. Taking cues from the architecture of the room itself may help you move forward with some space planning decisions along the way.
4. The storage situation of the bedroom
If you're trying to work in a few dressers, wardrobes, armoires, and you just can't seem to find the room for them in your space plan, did you take your closet space into account?
A lot of newer builds have walk-in closets with plenty of storage space, particularly in the primary suites. If you have ample space for your clothes and other belongings, do you really need all that extra furniture for storage?
And if you've realized that you can do without a dresser, perhaps the area that could have housed it can be used for something completely different. Or, you may have just freed up some space in your bedroom. Just because you have newfound space, does not necessarily mean you need to fill it.
5. The flow and appropriate spacing in your bedroom
To echo an earlier point, the bedroom is a room in your home where you're most likely to navigate around in the dark, so the flow has to make sense. Otherwise, you may end up stubbing your toe on a piece of furniture that was blocking your way to the bathroom.
You're also opening and closing a lot of different things in a bedroom, like doors, closets, and drawers. Everything should be able to open and close without issue or anything else getting in the way.
Shelley recommends leaving at least three feet from the end of your bed to a wall or piece of furniture. That three feet should give you a decent amount of space to maneuver around the room.
And speaking of your bed, if you're sharing it, both of you should be able to easily get in and out of your bed. Meaning, there should be an exit point on either side.
Where should I start when space planning a bedroom?
Your first step to a successful bedroom space plan: Find a place for your bed.
As another one of our Design Guides, Teresa, always says "your bedroom is quite literally a room for your bed." It's the most important component of your bedroom and, quite often, it's the largest piece of furniture, too.
Once you find a place for your bed, you can start to space plan around it.
Is space planning for my bedroom actually helpful?
Space planning is all about taking stock of your surroundings and it's a great way to assess your design project before diving in too deep. If you don't space plan, you could wind up making some costly mistakes! Avoid that and others, by reading 5 Expensive Design Mistakes and How to Avoid Them.
And you can absolutely space plan on your own, by the way! There are programs out there, like Planner 5D, but if you'd like a second set of expert eyes, schedule a visit with one of our Design Guides. They'd be happy to draw up a space plan for you and help you furnish and design your own perfect sanctuary.