Magniflex vs. Purple vs. Endy: Which Bed-in-a-Box Mattress is Right for Me?

Sasha Spencer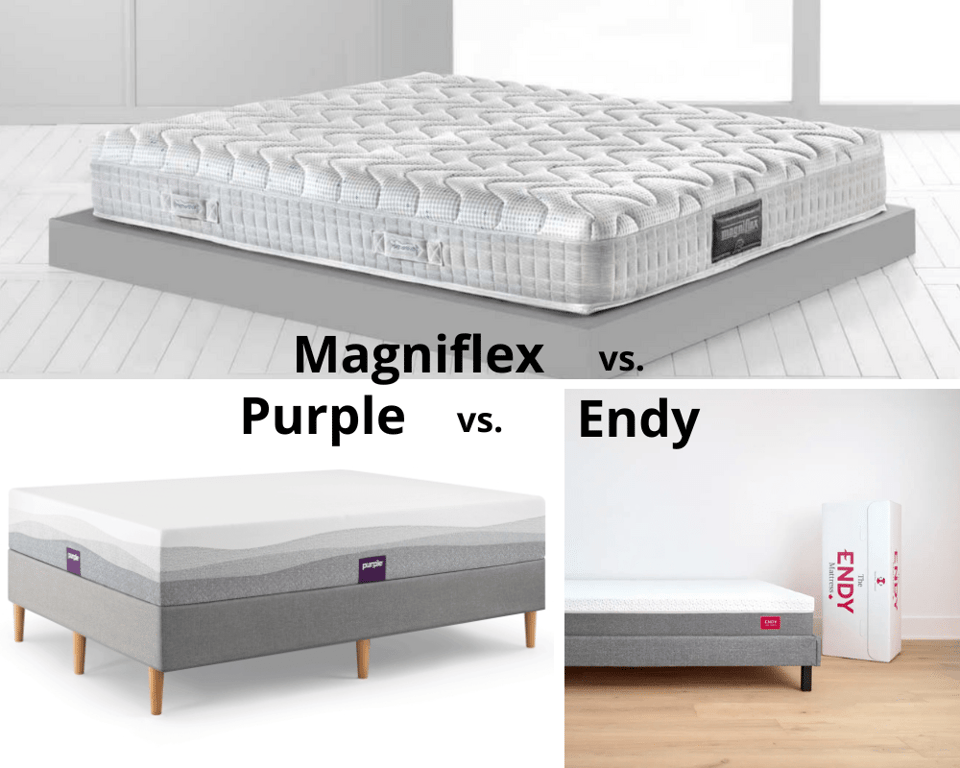 Bed-in-boxes are certainly having a moment in the bedding industry. Is it the convenience? Do we just love memory foam? Or maybe there's something to be said for the anticipation of watching a bed expand right before your eyes!?
There are a lot of extremely reputable brands out there, but mattresses are kind of a funny thing. Just in the sense that they're so personal, right? What you deem a comfortable, oh-my-gosh-this-is-the-best-sleep-of-my-life kind of mattress, may be one of the least comfortable things another person has ever slept on.
So, with that, how in the world are you supposed to know which mattress is going to give you the support you need while offering you the amazing sleep you've been looking for?!
At McElheran's Furniture + Design, we've been around long enough – since 1994, actually – to see how the mattress industry has drastically changed. Now you have more options than ever!
Is it nice to come into a showroom and lay down for a while to find a perfect mattress? Sure! But we also acknowledge that sometimes… you just can't beat the convenience of hopping online and getting a bed-in-a-box sent right to your door!
At McElheran's, we do carry one popular bed-in-a-box mattress, Magniflex, and we stand by its quality and value, but that doesn't mean it will necessarily be the best fit for you. So don't worry, you don't have to buy one at the end of this article or anything. In fact, you might even find that a completely different type of mattress will serve you better and that's A-OK!
And since you've been hearing so much about other similar mattress programs (and we're getting asked about them, too!), we figured it was high time to compare Magniflex with Purple and Endy.
Our in-house designers, Design Guides, will go over all three bed-in-a-box companies. We'll look at the different features for each, price, incentives, warranty, manufacturing info, other products available, and even customer reviews (good and bad). And, of course, we'll do a little extra digging to find out who would be the best fit for each type of mattress.
What should I know about Purple mattresses?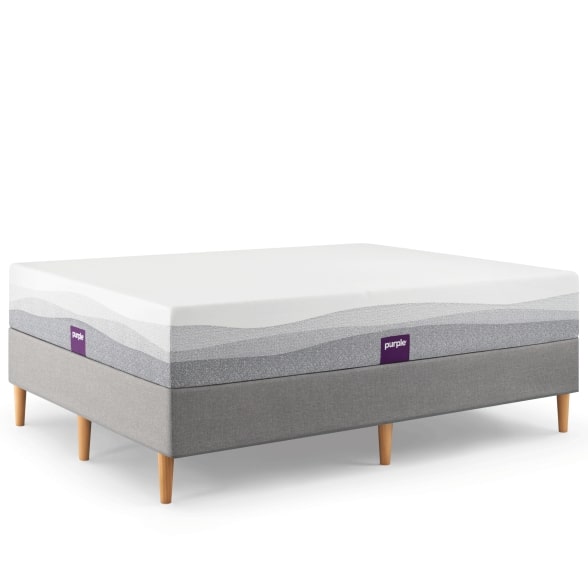 PHOTO CREDIT: https://purple.com/ca/purple-plus-mattress/product/32005M
Purple is a comfort technology company specializing in the direct-to-consumer sale of mattresses and other bedding products. The products themselves display a lush purple colour, making them instantly recognizable in the industry. Although Purple offers ample support, the mattresses tend to feel slightly less firm than most memory foam mattresses.
There are four types of mattresses to choose from: Purple Plus, Purple Hybrid, Purple Premier 3, and Purple Premier 4, with most coming sizes twin XL, full (double), queen, and king.
Special features
Purple mattresses are the only mattresses in the world with the patented Purple Grid.
The Grid gives you instant softness or firmness where you want it and stays comfortably cool all night with temperature-neutral gel and 1,400+ air channels.
The Purple Grid is specifically engineered to support your back and legs while cradling spots like your shoulders and hips, reducing pressure points.
You're not going experience the "sinkhole" effect or feel stuck in a spot because your mattress can't adjust. The Grid instantly rebounds and responds, allowing greater ease of movement throughout the night.
Price
Taking into account the four types of mattresses and all the sizes available, Purple mattresses range from $2,500 to $6,000 in price.
Incentives
Because you may not have the opportunity to "try before you buy" with Purple, the company offers a trial period – the 100 Night Comfort Guarantee. From the day your mattress is delivered, you have 100 nights to decide whether the mattress is a good for fit for you and anyone else who sleeps on it.
Purple also offers free shipping on your orders.
Warranty
A Purple mattress comes with a 10-year limited warranty. Within those 10 years, as long the mattress defect is within Purple's guidelines, your product would be eligible for replacement or repair.
Where are Purple products made?
Everything sold by Purple is manufactured in the US.
Products available to complement your mattress
In addition to the four types of mattresses you can choose from with Purple, there are also seat cushions, bedding, bed frames, and pillows available for purchase.
Reviews
"I can't stop talking to everyone about this mattress. It has been an absolute game-changer. It's cool, it's firm, yet has the soft GelFlex Grid on the top so it feels like you're floating. Well worth the investment."
-Justin D.
"This is my second mattress after I had the first replaced because of quality issues. While the customer service was great, this second mattress is still not great. I have the firmest option (Hybrid) and it still caves in when more than one person is on it. Also only had it for a few months. Wouldn't overall suggest purchasing due to quality issues. Wish I could just return and get my money back."
- Kelsey R.
Who are Purple mattresses a good fit for?
In comparison to other direct-to-consumer bed-in-boxes, Purple is a bit on the pricier side, but this is a mattress we're talking about here! If you're looking for an innovative, well-made memory foam mattress that will support you while you sleep, Purple may just be a worthwhile investment for you.
Structurally, the Purple Grid technology allows the mattress to adapt to your body – any body. And any sleep style, as well. However, the subtly softer support tends to work well for side sleepers the most.
What should I know about Endy mattresses?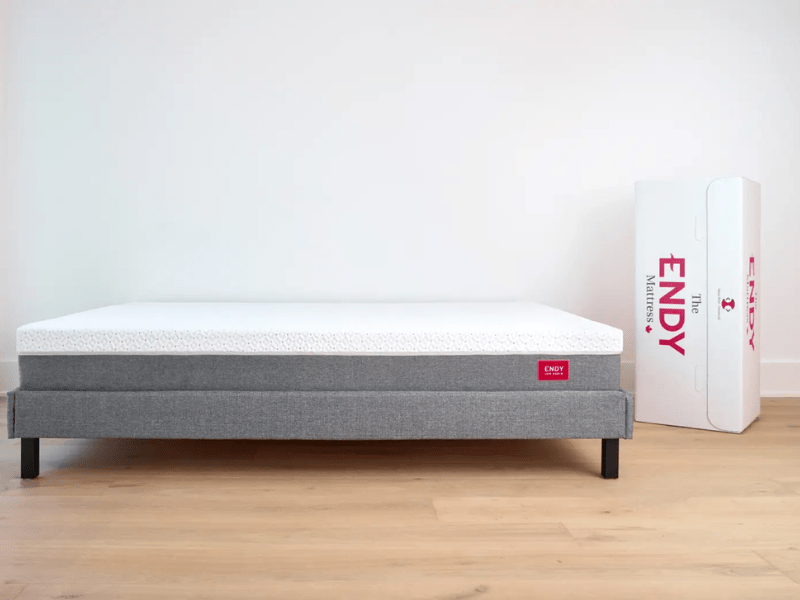 PHOTO CREDIT: https://www.endy.com
As the bed-in-a-box industry was taking off, there was a need for Canadians to receive the same high-quality products and customer service that other international brands were offering. Enter: Endy.
A proudly Canadian company, Endy sources materials from industry-leading Canadian foam and textile producers to make their mattresses.
Currently, Endy is Canada's largest direct online-only mattress store with a wide range of mattress sizes, like twin, twin XL, full (double), queen, king, California king, and even a short queen (for RV suites).
Special features
Endy uses a breathable open-cell foam top layer for added support. This layer is also responsive to movement, allowing you to adjust and move around during the night.
The foam is CertiPUR-US Certified, and Endy's GREENGUARD Gold Certification guarantees extremely low levels of emissions and other potentially harmful pollutants.
Mattresses come with a zip-off cover, perfectly suitable for a quick machine wash.
Price
Looking at Endy's mattresses from twin, all the way to a California king, the range in price is from $600 to $1,000.
Where are Endy products made?
Everything from Endy is manufactured exactly where the company's headquarters are – in Canada.
Incentives
If you're a little gun-shy because you can't try out the mattress before you buy it, Endy does offer a trial period of 100 nights. If you're not happy after that time, Endy's customer service team will assist you with a no-hassle pickup and return at no charge.
Free shipping is also available in all provinces in Canada, with some additional fees if you need your mattress delivered to one of the territories.
Warranty
Endy provides a 10-year limited warranty to all customers. If you experience a manufacturing defect that is covered under warranty, Endy will offer a one-time replacement or repair on what you purchased.
Products available to complement your mattress
Along with your mattress, you can purchase pillows, bedding, bed frames, toppers, and rugs from Endy.
Reviews
"We have had our Endy for a month and so far are 100% satisfied. It is firm enough with enough give and support for a great sleep. That and we don't feel it when each other rolls over. Everything from ordering to delivery to set up was a breeze."
-Jay H.
"I found the mattress lacked the support I needed for a good night's sleep. I was often turning in the night. The edges just don't have any support, so a queen suddenly feels much smaller. It was also uncomfortably warm to sleep on.

The order process was great though, and the return was pretty straightforward although it took them a while to respond."
- Michael T.
Who is Endy a good fit for?
If you're Canadian and you want to support a true north strong and free company, Endy is definitely a good fit for you! And the attractive price point certainly helps, too.
Also, if you're an avid camper and you're looking for a comfortable mattress to go in your RV, Endy has a line of mattresses specifically made to fit in RVs.
What should I know about Magniflex mattresses?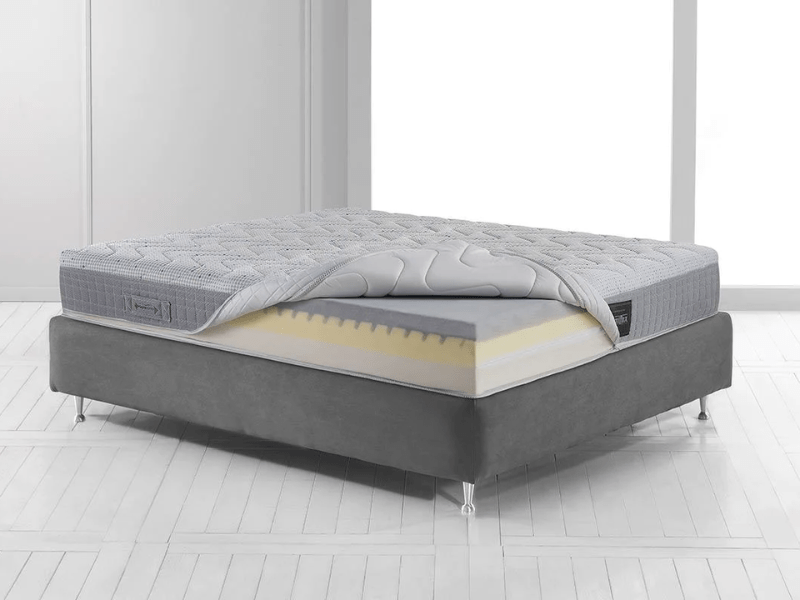 Magniflex has been around since the 1960s, standing the test of time even as other bed-in-a-box companies have come on the scene.
You can even look to Magniflex as the kick-starter for vacuum-packed technology – they were the first! And it was truly a revolution in the mattress industry.
Magniflex has perfected the idea of comfort, offering a wide selection of mattresses to ensure a perfect night's sleep for you. Choose from the Magnistretch, Dolce Vita, Magnigel, and Abbraccio collections in sizes twin, twin XL, full (double), queen, king, and California king.
Price
Out of all four collections from Magniflex, in all the available sizes, you're looking at a price range between $2,000 and $6,000.
Special features
If you're looking for a nice stretch while you sleep, as well as support, the Magnistretch mattress from Magniflex features patented technology that can do just that!
The special foam layer on these mattresses has inclined sections that use the pressure of your weight to stretch and decompress the spine, which helps distribute your weight evenly. This technology is so beneficial for your sleep and overall health that it was certified by the American Chiropractic Association.
Where are Magniflex products made?
All Magniflex mattresses and accessories are 100% Italian-made.
Incentives
Because Magniflex is only available through a reputable retailer, you're more likely to be able to physically lay on a mattress before you buy it. Get a little extra peace of mind knowing that you've already tested out the mattress that you're ordering.
Warranty
With Magniflex, you're getting a bed that will last you for years – and the warranty shows! In most cases, Magniflex mattresses are covered for 20 years.
Products available to complement your mattress
Along with your new Magniflex mattress, you can also purchase pillows and mattress toppers.
Reviews
"After months of searching and hours of research, we decided to get a Magniflex memory foam mattress. This is one of the wisest decisions we ever made. We get a restful sleep every night. No aches and pains. It's like sleeping on a cloud that hugs you!"
-Tanya D
"We were looking to replace our much loved memory foam mattress…Now we have a bed that is painful to sleep on. I am currently shopping for a topper to try and make it better."
-Julie
Who is Magniflex a good fit for?
If you're looking for a luxury brand in memory foam mattresses, Magniflex would be a great choice for you. And even though these mattresses come with a bigger price tag, there are retailers around – like McElheran's – that have Magniflex on the floor for you to lay on and try out. That way, you can see if the investment in a new mattress is worth it before you make your final decision.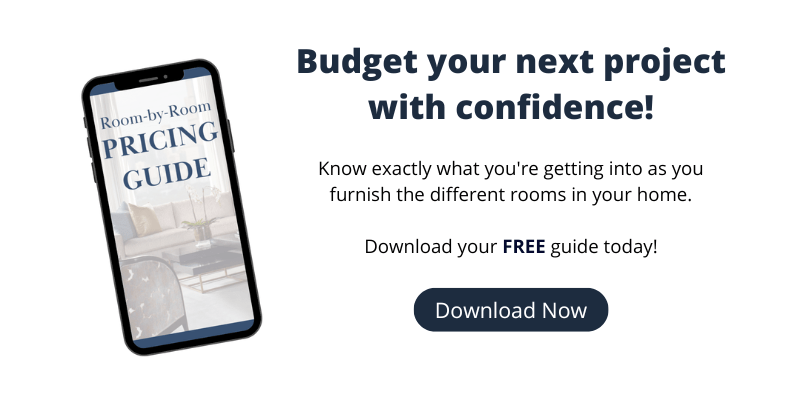 What should I consider when selecting a bed-in-a-box mattress?
At the end of the day, Purple, Endy, and Magniflex all offer quality mattresses, and their success and popularity in the bed-in-box industry certainly back that up! Your job is to decide which mattress is really going to work best for you.
If you love the idea of just popping online, checking out your virtual shopping cart, and patiently waiting for your mattress to come to your door, Purple and Endy are going to give you that convenience.
But keep in mind that you are investing in a product that you're going to use – and use a lot. You want to make sure that you're getting something that, yes, is comfortable, but is going to help you sleep, too! And if testing out a few mattresses in-store before you buy makes you feel better about this kind of investment, Magniflex could be the best route for you.
Before you make your decision on which bed-in-a-box mattress to go with, check out: Buying Furniture Online or In-Store: Which is Better For You? If you can determine how you'd prefer to buy your mattress (since some are exclusively available online), you're well on way to deciding between these mattress companies.
And if you're thinking that more of an in-store experience will be better for you, schedule a visit to McElheran's Furniture + Design and see our selection of Magniflex mattresses – and try them out for yourself