Foam or Innerspring: Which Mattress Is Better For Me?

Sasha Spencer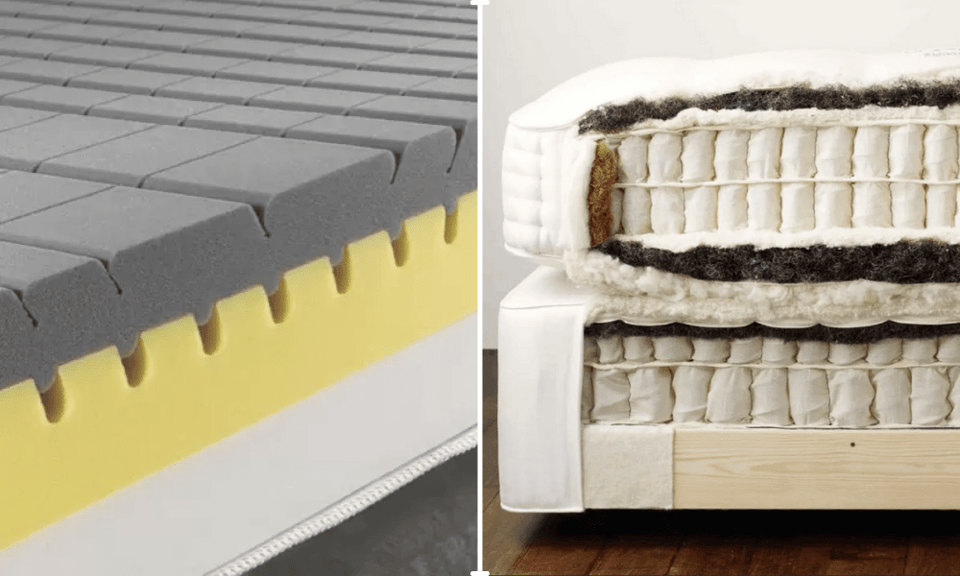 Buying a mattress is no small decision, and it's not a decision we make every day, either! A good night's sleep is essential to your quality of life, right? And the fact that you're likely sleeping on the same mattress for a good ten to thirty years means that it's worth weighing out your options before you make a decision.
And at this point, you're going back and forth between an innerspring and foam mattress. Okay, so which is better – which is going to provide you with the comfort and support you need?
Since starting out in 1994, McElheran's Furniture + Design has always carried furniture of the utmost quality and value. And that extends into mattresses! And mattresses are definitely an area of the home where you shouldn't compromise, but what you should do is take the time to see which mattress is right for you.
Our in-house designers are known as Design Guides. And through the years, they've helped many clients find the right mattress for them. Clients that were just like you – going through all the different options, unsure which mattress would bring them the comfort they were looking for.
In this article, our Design Guides will go over innerspring and foam mattresses. And as much as we can shed light on the benefits and problems of each (and we will), at the end of the day, it's going to come down to comfort. Your comfort will help you make your decision.
And a quick little thing to be aware of before we really get into it: With both mattresses, there is quite a range in quality available. So, as much as we can suggest that one mattress edges out the other in certain aspects, it may not be as much of a landslide win if the mattress isn't well made.
What is an innerspring mattress?
Innerspring mattresses have interconnected coil systems inside, surrounded by fills and padding for comfort and support. When you think of a traditional type of mattress, you're likely picturing an innerspring. The spring or coil system gives the mattress structure and supports your body as you move at night. Coil tension is what determines the firmness of an innerspring mattress.

Benefits of an innerspring mattress
A broad range of price points
Because innerspring mattresses have been around for so long, there are many different brands, types, and sizes to choose from – all offering a variety of price points to suit any budget. Just be aware that more promotionally priced mattresses are likely to be of lesser quality and may not last you as long.
Better airflow
Innerspring mattresses offer far better airflow than foam mattresses, which helps keep the bed (and you) cool at night. Air can easily move in, out, and around the mattress, as well as between the coils. Some makers, like Vispring, even construct air vents into their mattresses for additional aeration.
Responsive, bouncier support
Think back to when you were a kid jumping on the bed … innerspring mattresses were way better to jump on, right?
Not suggesting that you should ask yourself, "Will this make a good trampoline?" when you're selecting a mattress, but if you know you prefer a bouncier feel, you can get that with an innerspring mattress.
Innerspring mattresses have higher responsiveness. Meaning, it's easier to move and switch positions because the coil system bounces back faster once you move off a spot.
Problems with innerspring mattress
Springs can wear out
Particularly in lower quality innerspring mattresses, if the springs are not properly fixed into place, they could start to wear and eventually break. As the springs deteriorate, they can creak, making noise every time you move, which could disrupt your sleep.
Heavy to move and flip
Because of the metal springs and fill that make up a mattress, they can actually end up being quite heavy.
Flipping your mattress is a part of regular maintenance and if it's too heavy to flip on your own, you may end up neglecting this activity that could extend the life of your mattress.
Potential allergy issues
Some innerspring mattresses are almost entirely made from natural materials. That can be a benefit, for sure, but if you're allergic to wool or any other type of natural fill in your mattress, it's likely that you won't be very comfortable.
What is a foam mattress?
Foam mattresses do not contain springs. Instead, they are entirely made of foam, typically using a blend of memory foam, polyurethane foam, and other materials. Foam mattresses use the weight and heat of your body to mould to your shape, giving you cradle-like support.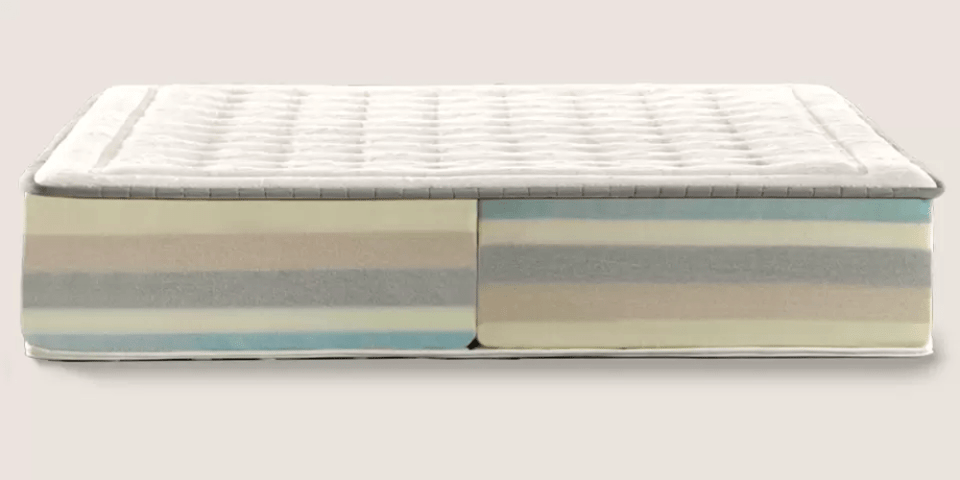 The benefits of a foam mattress
A broad range of price points
Foam mattresses are quite popular right now and a lot of companies are vying for your business. So, there are a lot of options out there at competitive prices. Again, just be aware you may be compromising on quality when you take a less expensive route for your mattress.
Convenience
Most of the bed-in-a-box programs that are 'just a click away' are foam mattresses. Sometimes you just can't beat the convenience of perusing a few options online, checking out your cart, and having something delivered straight to your door.
Pressure relief
Foam mattresses help with pressure reduction while you sleep. The foam cradles and contours to your unique body shape, preventing muscle strain and alleviating pressure. As the foam mattress reacts and forms around your body, it reduces the force around contact areas, like the shoulders and hips.
Problems with foam mattresses
Traps in heat
Although technology has improved to combat this issue, foam mattresses inherently trap heat. Foam is not as breathable or moisture-wicking as most innerspring mattresses, so if you naturally run hot or frequently wake up in a sweat, a foam mattress may make the problem worse.
Off-gassing
The synthetic materials and chemicals used in the manufacturing of foam mattresses will off-gas. Actually, a lot of furniture has a brief off-gassing period, which is kind of like a new car smell.
For foam mattresses, there are about one to three days where the mattress may release an odour upon setting up. The smell will eventually fade, but the mattress will continue to off-gas.
By the way, this can also happen with innerspring mattresses if they're topped with a layer of foam or another synthetic material.
Less responsive
Foam mattresses hug the body and contour to your shape. Because of this, the material itself takes a little longer to bounce back. Especially with softer foam mattresses, you might even feel like you're sinking into your bed, making it harder to move around in your sleep.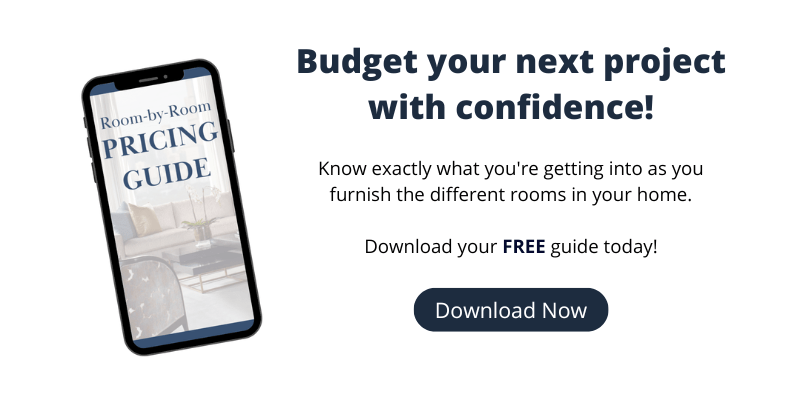 Innerspring or foam: Which is the right mattress for me?
You'll find that the right mattress for you is really the one that makes you feel the most comfortable and provides the best support for your body. But there are a few things that you can consider to get you closer to finding that perfect mattress.
An innerspring mattress may be a better option for you if you tend to run hot and require responsive support while you sleep. On the other hand, a foam mattress could give your body that pressure relief you've been looking for. And the ease of ordering those foam bed-in-a-box mattresses online, well, that convenience is pretty attractive.
So, if innerspring mattresses seem more appealing to you and you're ready to invest in a long-lasting, high-quality mattress, have a look at Vispring: Are Luxury Mattresses Worth the Price?
And if you're leaning more toward foam – which is a great option, too - some mattresses that might be worth looking at are Magniflex, Purple or Endy.
There really is a common theme when it comes to looking at mattresses. If you want to make the most informed decision possible, of course, do your research (which is what you're doing now!), but you should also lay on some mattresses before finalizing your decision.
Schedule a visit to McElheran's and let our Design Guides point you in the direction of our mattresses. Relax, take a load off, and allow yourself to lay down for a while. It really is the best way to determine if a mattress is going to work for you and help you sleep better.