Vispring: Is a Luxury Mattress Worth the Price?

Sasha Spencer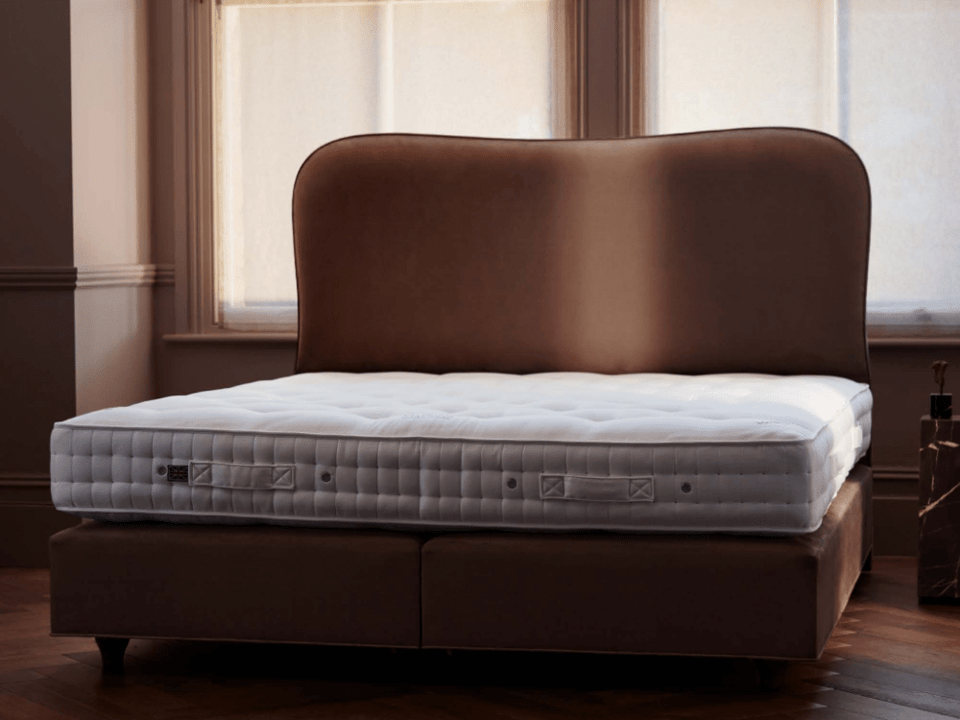 You've been shopping around for a new mattress, and you get that it's an important part of your home. Actually, it's an important part of your life! We spend so much of our lives sleeping, so of course, you want to be comfortable, and maybe you'll find that in a luxury mattress from Vispring.
Yes, we said it: luxury mattress. And as soon as the word luxury gets involved, you know there's a price tag that goes along with it. So, with Vispring, are you just paying for the prestige of the name? Or are you actually putting your money towards a high-quality, well-made product that is going to give you the best sleep of your life?
At McElheran's Furniture + Design, we've carried a few luxury mattresses throughout the years, including Vispring. And believe me, you're not the first person to ask about the price and if these mattresses are worth it. And you know what, you probably won't be the last either! Vispring is not for everyone, but everyone deserves to have all the information they need to make that decision for themselves.
In this article, McElheran's owner, Jeff McElheran, will address whether Vispring mattresses are worth it. We'll go over price, value, comfort, construction, and warranty. All to help you figure out if the value outweighs the price.
Might as well start with the elephant in the room, right?
How much do Vispring mattresses cost?
There are no two ways about it, Vispring mattresses are expensive. Looking at a queen-sized mattress, specifically (without a box spring or foundation), Vispring prices out anywhere from $5,000 to $80,000, with the bulk of the mattresses in the $5,000 to $20,000 range.
Vispring has three mattress collections, Original, Classic, and Luxe, each offering slightly different methods of construction, which affects the overall price.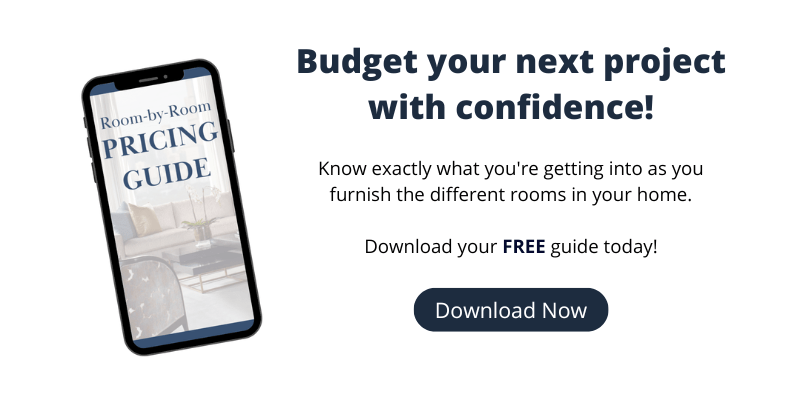 What kind of value am I getting out of a Vispring mattress?
Okay, yes, Vispring is expensive. But it's not about opulence and exclusivity, there's value in prioritizing your comfort and sleep.
Vispring mattresses are extremely well made and intricately constructed with the highest quality materials (we'll dive deeper later in the article). That attention to detail and commitment to comfort is immediately noticed as soon as you lay down on one of their mattresses.
When it comes to a high-quality mattress, it should be seen more like an investment, as opposed to just spending money. You're investing in one of the most important pieces in your home – the very thing you sleep on every night.
Cost-per-use
If you ever experience sticker shock, sometimes looking at a price from a cost-per-use standpoint will put things into perspective.
So, let's look at a $20,000 Vispring mattress. Based on Vispring's warranty, that mattress should last you 30 years. For less than two dollars a day, you're getting a beautifully made, high-quality mattress.
We're not saying that $20,000 isn't a big deal, but it certainly makes it an easier pill to swallow when you know you're getting a high-quality product that you'll use a lot! Vispring mattresses are also built with your comfort in mind and should last you upwards of 30 years.
So nice, you buy it twice (or more!)
In the words of Jeff McElheran, no matter how much you're spending, if you don't see the value in something, you don't do it twice.
And time and time again, we've had customers come in, buy one Vispring mattress and return shortly after to buy another one for a different bedroom. They see the value in these mattresses and want to experience that comfort in their other rooms or share it with their house guests!
How comfortable are Vispring mattresses?
Well, first of all, comfort is so subjective. So, we could say, "Oh yeah, Vispring mattresses are extremely comfortable." And as much as we believe that to be true, how does that help you, really?
The best thing you can do is try these mattresses out for yourself! Vispring recommends laying on a mattress for at least 10 minutes in the position you usually sleep in. And you should turn over a few times, too. If you typically sleep with a partner, the two of you should test out the mattress together.
Considering the fact that we spend about a third of our lives sleeping, taking 10 minutes out of your day to test out a good mattress is certainly worth your time.
Select the firmness of your mattress
There are four different coil tensions to choose from with a Vispring mattress: soft, medium, firm, and extra firm. Taking the time to understand your body's needs and what kind of support is best for you will help to determine which coil tension you should go with.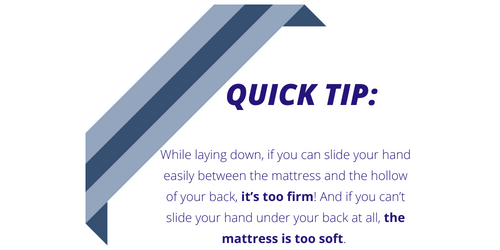 Dual comfort
If you sleep with a partner and you prefer a firmer sleeping surface (or vice versa), different coil tensions can be manufactured into each side of the mattress – as long as they're within one grade of each other. For example, your side of the bed could be medium and your partner's firm, but you couldn't, say, do one side soft and the other extra firm.
The Comfort Promise
If you had assistance from a trained consultant, like a McElheran's Design Guide, you should have received the correct coil tension in your mattress. But if you've been sleeping on your Vispring mattress for a month and you feel like you made the wrong choice, you may be able to exchange your mattress for a firmer or softer one. That's all part of Vispring's Comfort Promise.
Springs that move independently
Vispring mattresses are made with pocket springs that move independently and support every part of your body. An added bonus is that you are less likely to disturb your partner while you move in your sleep, which also comes in handy if you go to bed at different times.
Jeff McElheran recalls an instance when a father brought in his son and daughter-in-law to shop for a Vispring mattress. Originally from the UK, where Vispring is manufactured, the father was very familiar with the brand – and even slept on his own Vispring with his wife for years.
Apparently, he had some late nights, but he never woke up his wife when he came to bed late because of the support from the pocket springs.
He was adamant that his son and daughter-in-law buy a Vispring because he claimed that these mattresses are "marriage savers."
Air vents
On the sides of every Vispring mattress, you'll see circular air vents. These allow air to constantly flow between the mattress and your body, which helps keep you cool and comfortable all night. Aeration also helps extend the life of a mattress.
The secret to even more comfort: The divan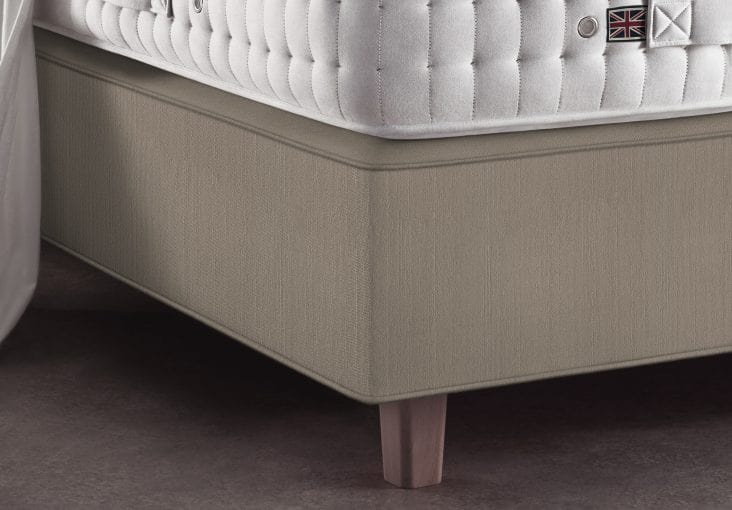 According to Vispring, pairing your mattress with a divan will increase your comfort by 40%. The spring system in the divan works with the springs in the Vispring mattress to truly support and cradle your body.
A Vispring mattress on its own will bring you amazing comfort but bringing a divan into the mix will take your comfort to the next level.
Jeff McElheran has seen customers, who prefer quite a firm sleeping surface, purchase a divan and actually use that as their primary mattress – that's how comfortable, supportive, and well-made they are!
How are Vispring mattresses made?
Diligent craftsmanship goes into every Vispring mattress, which is exemplified by the amount of time and care taken during construction. Ryan Ingerson of Vispring, says that all mattresses are on a two to three-week manufacturing time from when they receive an order. When they actually start the construction, it can take up to a few days to make one handmade Vispring mattress.
Compare that to a more promotionally priced, mass-produced mattress, which can be constructed in under an hour.
It's that attention to detail, paired with the highest quality materials, that ensure your mattress will last you for many years to come.
Pocket springs
Vispring actually invented the pocket spring! And after all this time, they are still one of the only U.K. bed manufacturers to produce their own springs.
These vanadium steel springs are honeycomb-nested inside natural cotton calico pockets, providing your body with constant support. When you're not using the bed, these springs go back to their original shape to preserve the structural integrity of your mattress. Depending on which line of Vispring mattresses you go with, there are single, double, or triple-stacked layers of springs available. Every layer works with the other layers and your body's weight to provide the ultimate experience of comfort and support.
Double-side mattress
Vispring mattresses are double-sided, meaning it's constructed in such a way that allows you to flip your mattress. The support and feel will be the same no matter which side you're sleeping on. Flipping your mattress is an important part of mattress maintenance and you can easily do it with Vispring.
Side-stitching
It's an iconic look for Vispring and the side-stitching is completely done by hand. It's a painstakingly detailed technique that takes years to master - even though Jeff McElheran was able to take a crack at it when he recently visited Vispring's factory in Plymouth, UK.
The side-stitching is done with natural twine sewing in thousands of contact points between the outer shell and innerspring unit for added structural support. This is a process that takes time, but as Jeff puts it, "The difference it makes in the feel is worth it."
Hand-tufting
Each and every Vispring mattress is tufted by hand. Some mattresses' tufting is simply there for aesthetics, but with Vispring, this technique is used to hold the fillings in position. It's these small, but important details that really add to the life of your mattress.
Natural fills
Vispring mattresses are made up of natural materials. So, no plastic, foam, or any other man-made products are used in the manufacturing process.
Instead, you'll find wool, silk, bamboo, horsetail, alpaca, mohair, and/or cotton laid overtop of the pocket springs. These hypo-allergenic and fully biodegradable materials are compressed for a plusher sleeping foundation.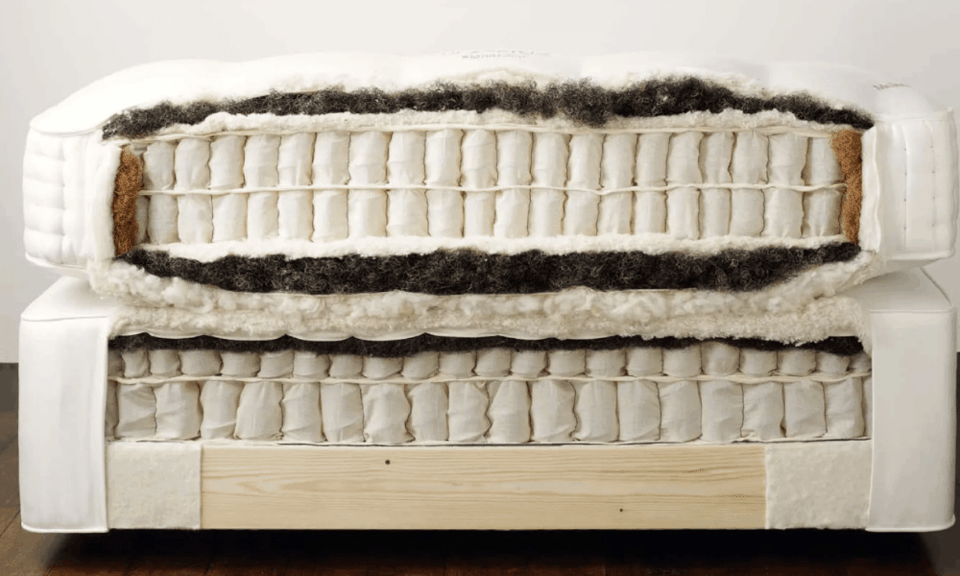 Warranty on Vispring mattresses
With Vispring, you're getting a 30-year guarantee, which is a huge vote of confidence for your mattress and certainly speaks to the quality.
Again, yes, Vispring mattresses are expensive, but you're getting a product that you'll use every day (or, I guess every night) for a big portion of your life – 30 years!
What size of Vispring mattress should I get?
If you're seeing the value in a Vispring mattress, well, I guess now you have to figure out how big you want to go! There are a few things to consider before you buy a mattress but reading: What Size of Mattress Do I Need? should help you out.
And if you don't think that Vispring is worth the money, there are certainly other mattresses out there that are more cost-effective! If you want to go the bed-in-box route, check out Magniflex vs. Purple vs. Endy to see some of those options.
And if you're in the Edmonton area, it always helps to test out a mattress – any mattress – before you buy one. Schedule a visit to McElheran's! Wear your comfortable pants, bring a book, make time to relax, lay around and test out your new mattress.