How to Prepare to Shop a Furniture Sale

Sasha Spencer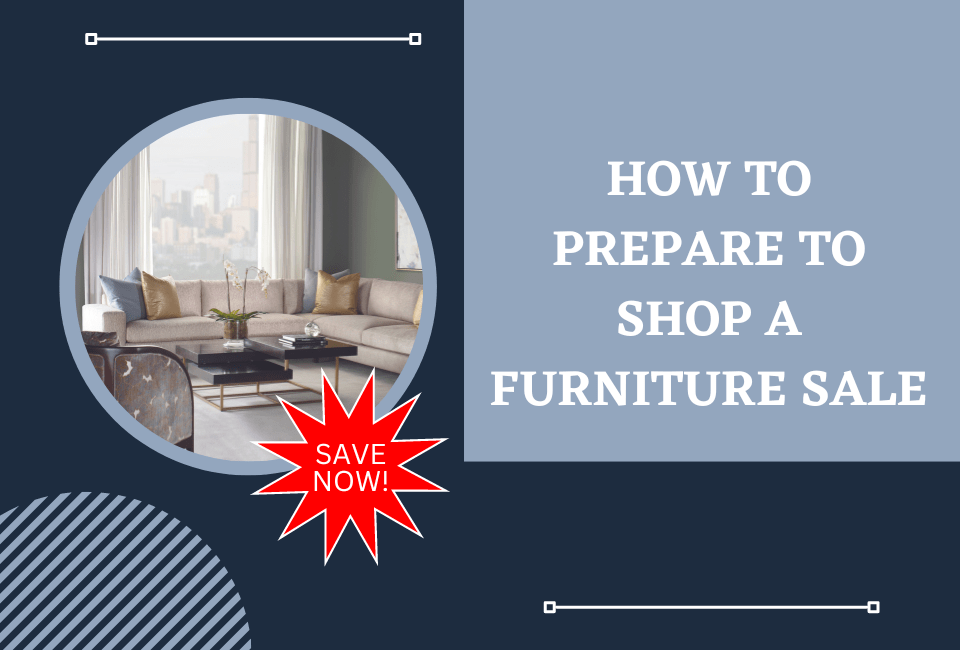 Shopping a furniture sale can be a fun little pastime, but it can also be a worthwhile opportunity to create your ideal space at a great price. Either way, going into a sale prepared and knowing what you want can help you make an informed decision faster.
And sales are generally meant to clear out stock for a store. So, you're likely buying floor models with a limited selection, which creates a bit of urgency, right? It's not even a gimmicky sales tactic – in a lot of cases, these sale items are truly only available "while supplies last."
Our in-house designers at McElheran's Furniture + Design are known as Design Guides. With over 60 years of combined industry experience, they've helped hundreds of customers navigate their way through sales and find the perfect pieces for their design projects – regardless of that final price tag.
In this article, our Design Guides will go over what you can do to prepare to shop a furniture sale. And, of course, you might just want to browse and see what's out there – and that's totally fine! But if you've been waiting for that one big sale so you can find something to finish up a project at a good price, it really does pay to be a little organized.
How can I prepare to shop a furniture sale?
If you want to hit the ground running and be prepared so you can act quickly on a piece that you love for a great price, here are a few things that you can do:
Research the sale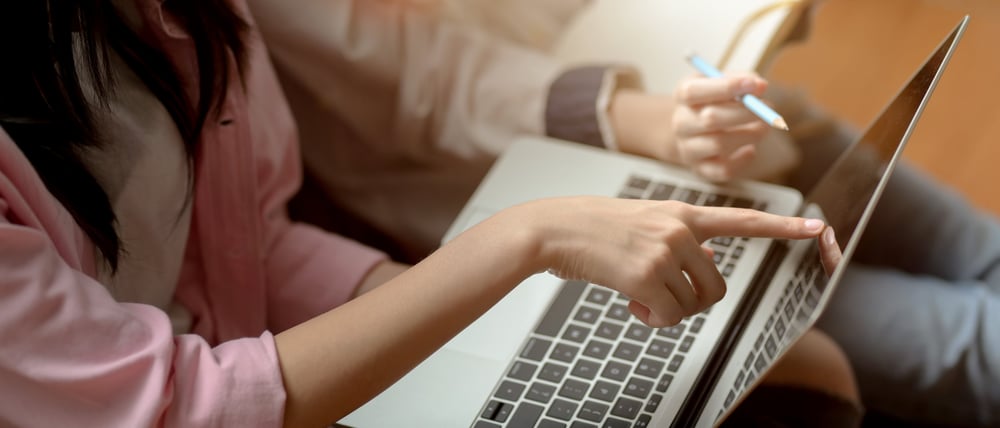 PHOTO CREDIT: bongkarn/Adobe Stock
Did you get a flyer in the mail or a promotional email alerting you about a sale? Great! Use that information to find out how you can save on your next purchase. You can even take it one step further and peruse the company's website for more details.
Doing your research on a sale will achieve one of two things (or both) for you:
You'll know if the sale is worth your time. If you're looking for bedroom furniture and the sale is exclusively on dining room sets, well, it might not be worth going. You may still want to have a look – maybe something will spark inspiration – but now you know you don't have to force the sale into your already busy schedule.
You'll know what to expect. With sales, there can be exclusions, conditions, or unadvertised components, so, it's hard to know

everything

. But if you have an idea of what you're getting into, you can plan accordingly and temper your expectations.
Bring along items that help define your style and space
Fabrics, paint swatches, accessories, pillows, and pictures are all great items to bring with you when you're shopping a furniture sale.
It's the next best thing to taking your entire space with you to make sure your new pieces will complement your existing style.
And, of course, if you're drawing your inspiration from Pinterest or an interior design look book, those images will help you envision exactly what you want out of a furniture sale.
Know what you want
When it's a good sale, it's very easy to be influenced by an attractive price tag. However, buying things "just because they're on sale" won't always help you achieve your ideal space.
And even if you find something at a deep discount, if you get it home and it doesn't look good or fit your style, you may end up having to go back to a store to get something else that works better – which is, really, a waste of your time and money. Especially because most clearance items are final sale and you won't have the option to make an exchange later.
Knowing what you want, or at least having an understanding of what kind of style and pieces will work in your space, will keep you from making an expensive (even though it's on sale) mistake!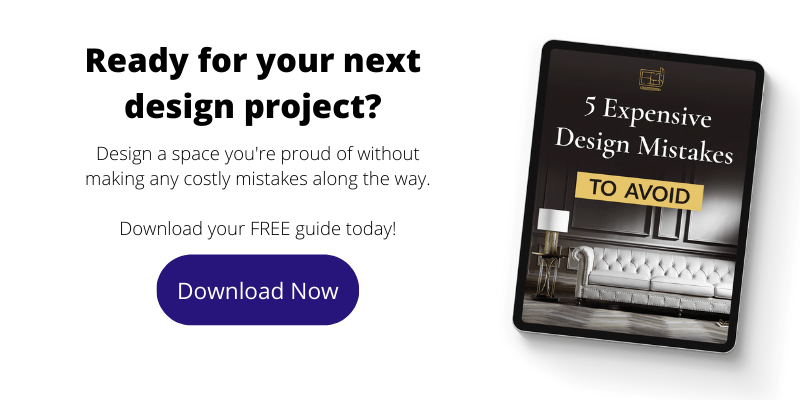 Have a budget in mind
You're shopping a sale, right? So, you're already budget conscious and looking for a cost-effective way to decorate and furnish your home.
But being mindful of your budget actually goes beyond the pieces you're searching for. It's also important to think about how your purchase will affect the rest of your home and if you'll need to buy corresponding pieces to work with your new furniture.
For instance, if you find an amazing deal on a mattress, are you prepared to fit the bill for a new bed frame and matching nightstands (if you need those items, of course)? The mattress may be well within your budget, but those other purchases may end up costing you more than you anticipated.
Give yourself time
As much as sales tend to create immediacy and urgency, we're still talking about furniture here. These pieces in your home will be a part of your life for years to come – it's not a decision you want to make hastily.
You know when you walk into a store (really, any type of store) and they just have so many things that you love? It can be overwhelming! Pair that with a sale? Yeah, it's a lot to take in. Giving yourself time to assess the sale and the items available will help you make a purchase with a clear head.
Recently, we had a client come into the store just passing his time before an appointment downtown. He took a quick lap around, saw that we had a sale on, and knew he needed more than just a few minutes to truly sink his teeth into the promotion. That's a smart move! He was able to come back later with plenty of time to make an informed decision about his next purchase.
Manage your expectations
Some sales are better than others. Some items are more heavily discounted than others. Some items will be scooped up immediately. It's all a part of a promotional sale.
And even if you've done your research and combed through all the literature and information available, things can change! Perhaps something sold off the floor right before you got to the store, or the website doesn't have live pricing capabilities – these things can happen.
Just be prepared to roll with the punches and have a backup plan in case your sought-after item is sold before you can get to it. That's not to suggest you should compromise on furniture (because you shouldn't), but knowing that things can change will give you a more open and experimental lease on furniture shopping.
You may end up finding something you didn't know you needed! Which is half the fun of shopping a sale.
Know your measurements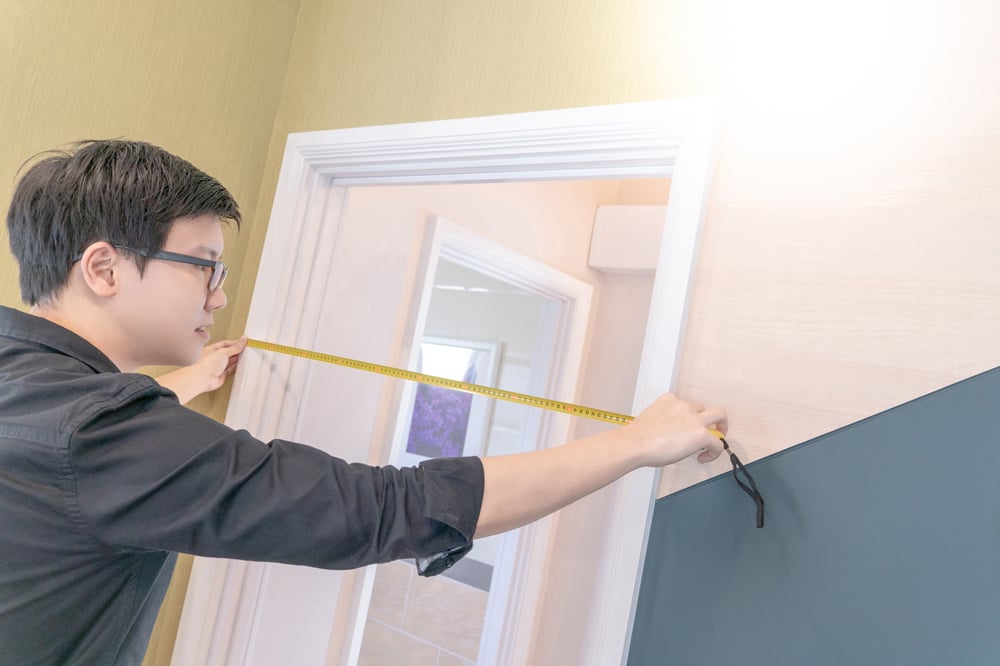 PHOTO CREDIT: zephyr_p/Adobe Stock
If we had a nickel for every time a client said, "Hang on – I have to go home and measure," well, we'd have a lot of nickels.
And there's nothing wrong with going home and taking some measurements. In fact, we encourage that before you make a large purchase, like a sectional or a bed. After all, it's important to make sure your furniture will actually fit in your home!
But during a sale, you're likely looking at pieces with limited availability, so you may need to act fast.
Could you imagine finding the dresser of your dreams, running back home to take some measurements, and coming back to the store to find out that the dresser has been sold? No one wants to be in that situation, so come prepared with a few measurements.
And if you're not entirely sure what kind of measurements will be useful in this type of situation, check out What to Measure to Make Sure Your Furniture Will Fit.
Include all decision-makers
If you're looking for a couple of small accessories, this may not be as necessary, but for key pieces, it's best to have all the decision-makers available to weigh in on purchases – because it affects everyone in the home!
One of our Design Guides, Shelley, says that all decision-makers should be "there or aware." So, if they absolutely can't be present while you're going out furniture shopping, at least make sure that their opinions are considered before you finalize a purchase.
What if I just want to look around?
Oh, that is 100% okay!
If you just like the rush of shopping a sale or enjoy spending your afternoons casually perusing furniture, by all means – enjoy! We would just hate for you to fall in love with a piece and miss out on it because you weren't quite ready to make a purchase.
Another Design Guide, Kirsti, says, "Have fun, look around, and get distracted!" Distracted in a good way, of course. You never know - you may visit us on the hunt for a cocktail table and walk out with a couple of lamps.
Again, finding something you didn't know you needed is really part of the fun of shopping a furniture sale!
Should I even buy floor model furniture?
During a sale, you're likely looking at floor model furniture that's available for immediate delivery – which is a good thing! But floor model furniture does have a bit of a bad reputation for potentially being damaged or of poor quality. And honestly, with high-end furniture, that's rarely the case! Read Floor Model Furniture: Is It a Bad Idea to Buy Furniture Off a Showroom Floor to see if it's the right decision for you.
And if you're in Edmonton, drop by our showroom anytime or subscribe for updates from McElheran's to stay on top of sales within the showroom.