How to Prepare for an In-Store Design Consultation

Sasha Spencer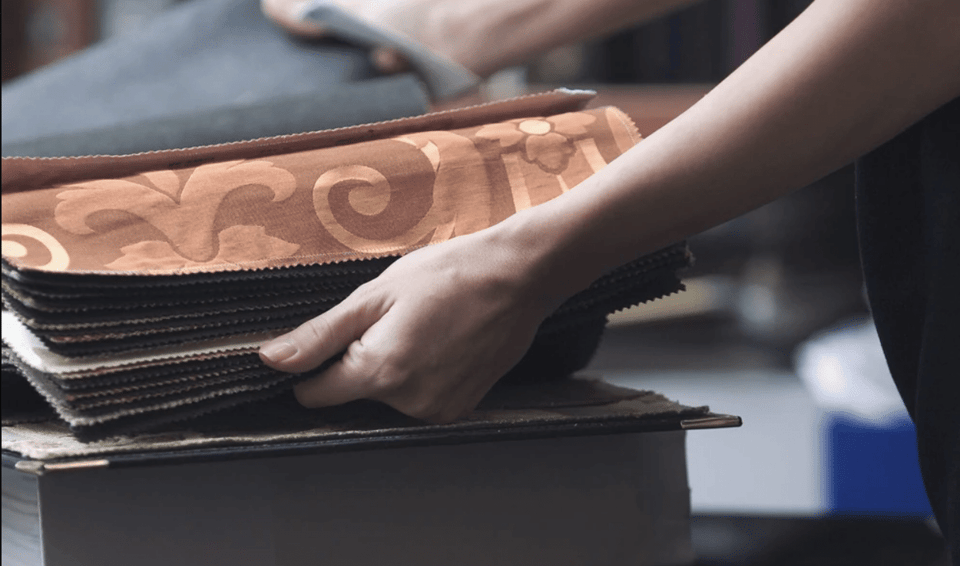 You've got some ideas floating around, you've done a bit of furniture shopping, and now you're ready to sit down with a designer and really dive deep into creating a beautiful space in your home. An in-store consultation does require a little bit of preparation on your part, but it's worth it, we promise! Even gathering a few inspirational photos and having a general idea of what you're looking for will go a long way with your appointment.
And taking some time to get ready will ensure your design consultation is informative and an effective use of everyone's time.
Since 1994, McElheran's Furniture + Design has provided the Edmonton area with quality furniture at the utmost value. And if you're looking for professional, comprehensive, and free design services, we offer that, too! Our experienced designers, known as Design Guides, are here to assist you and take your next furnishing project to a whole new level of comfort and style.
In-store consultations are well worth your time, but keep in mind that because you're coming to us, our Design Guides are unable to see that space that you're looking to furnish. Because of these limitations, it never hurts to come prepared!
So, how should you do that, exactly? In this article, our Design Guides will take you through the recommended steps that will help you get ready for your in-store design consultation.
Do I have to schedule a consultation or can I just look around the showroom?
Of course you can drop by McElheran's Furniture + Design without an appointment! If you're just looking for a little inspiration or didn't even know that you wanted new furniture until you woke up this morning, that's more than okay. We welcome you to pop in anytime and take a look around, whether you end up making a purchase with us or not.
Who are in-store design consultations for?
These appointments are for anyone that wants a professional set of eyes to look over their project and help them avoid costly mistakes. And hey, if it's easier for you to come to us than have us over, that's more than enough reason to book an in-store consultation, too!
How is an in-store consultation different from an in-home design consultation?
Honestly, there isn't a huge difference between the two, besides the location. You're still sitting down with a Design Guide discussing your style goals and what you'd like to see move in and out of your space.
The biggest difference, which also presents a bit of a challenge, is the fact that the consultation is away from the space in question. And because of that, it may help if you're able to be a bit more prepared.
What do I need to do to prepare for an in-store consultation?
1. Bring in anything that helps define the style and layout of the space

Again, because we're talking about a space that we're not sitting in, it does help with the consultation if you can bring in a few items from your home that you'd like to work with. This might be the most important step, actually.
Items that would be great to bring in would be fabric, paint and colour swatches, flooring samples, pillows, and pictures of the entire room! For bigger items that aren't as mobile, taking pictures of them will help the Design Guide better understand your space.
As far as measurements go, it does help to at least have the measurement of the perimeter of the room you're working with. And if you have a space plan, even better! Having one of those ready will help you avoid these common mistakes.
Include some information (perhaps some pictures) of other rooms that may influence the space you're furnishing. If you're working on your living room, for example, and it's open to your kitchen, it's beneficial to know the aesthetic and flow of the whole space.
2. Have all decision-makers present
Buying new furniture and décor is quite the investment, so it's important to have all the decision-makers in your household present for the appointment. Or you can always have someone FaceTime in - we don't mind! If a decision-maker is unable to attend, let the Design Guide know, so their potential concerns are kept top of mind.
3. Commit to an hour of your time
We appreciate you taking time out of your schedule to come and see us and we know your time is valuable! A good hour will give you the opportunity to share your vision, lifestyle, goals, style, and inspiration with the Design Guide. And hey, if you've got the time, this is also a great opportunity to take another lap around the showroom. You may find something you missed in past visits that will really kickstart your project.
Oh! And don't worry about feeding the meter while you're visiting us downtown, either. We have plenty of customer parking available, and it's all free!
4. Know your goals
Or at least have a bit of a plan in mind. With all of your options at McElheran's, it's easy to feel like a kid in a candy store, which is wonderful – until you start to feel overwhelmed. Having an idea of what you're looking for will help bring focus to the appointment and ensure the best use of your time.
Additionally, it helps if you're able to describe the room's function and who generally uses it. The Design Guide can tell a lot from pictures, but finding those intangibles (like flow and function) are a little more difficult unless you're ready to explain.
5. Prioritize your projects

This will also help focus the consultation and get the most out of your time with the Design Guide. When prioritizing, ask yourself if there are certain pieces that you just have to have and if there are others that you can live without for now. Budget constraints or other factors, like shipping delays, may affect the readiness of some items, so it's worth it to determine which projects are more important to you.
Also, if you're moving into a new space and you're not quite sure how everything will 'sit' right away, it may help to start with the basic pieces and go from there. Main, basic pieces would likely be sofas, beds, and dining tables, but can certainly change based on (again) your priorities and what you already have.
6. Have a budget in mind
As with any project, it always helps to have a general idea of the amount of money you're willing to spend. A price point gives an overall guideline to a design project. And then, the Design Guide can furnish a beautiful, livable, and practical space based on your budget.
And if you're looking to furnish and decorate multiple rooms, well, that's quite the project! We can absolutely help if you need it, and finding out how to budget for furnishing your entire home is a great place to start.
Is an in-store design consultation even right for me?
If you've gotten through this checklist and you're thinking "you know what… maybe it would be better to have someone come to my home." Say no more - we can absolutely schedule a visit, and here's how you would prepare for an in-home design consultation!
Either way, we look forward to seeing you soon to help you succeed on your next design project.