How Long Does It Take for New Custom Furniture to Arrive (2023 Update)

Sasha Spencer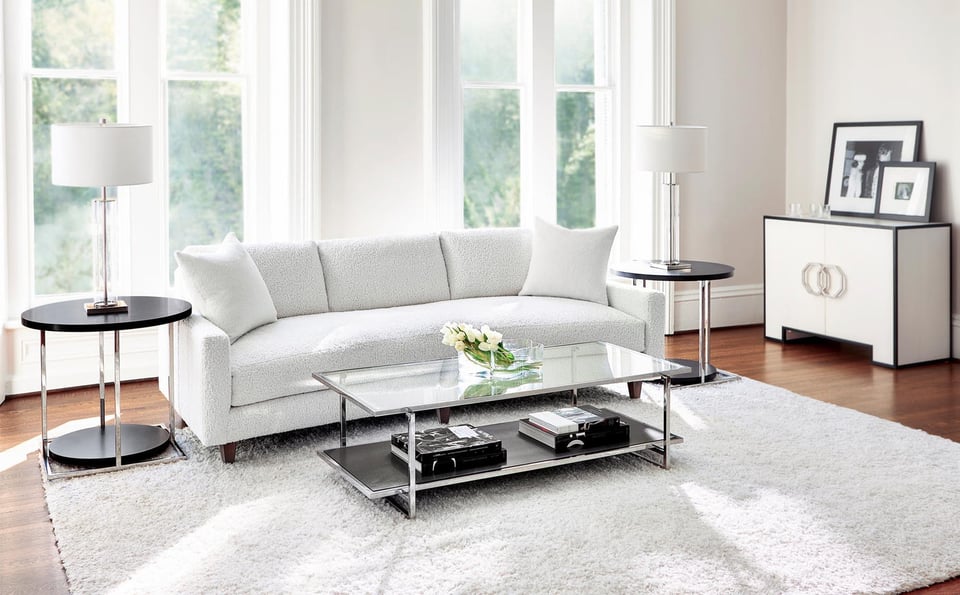 Extended lead times are a problem that is affecting many industries right now. And, yes, you're probably sick of hearing it (honestly, so are we), but due to supply chain issues, custom furniture orders are taking longer to arrive in 2023 - though, it is getting better.
In our nearly 30 years of business, McElheran's Furniture + Design has evolved with the furniture and design industry. Although these current setbacks are challenging, we see them as an opportunity to evolve once more and guide you through these long lead times.
There are many things to consider when ordering custom furniture, one of which is how long it will take to arrive. We'll answer that question with McElheran's owner Jeff McElheran, so you can see if custom furniture is the best choice for you and if it's worth the wait.
What factors are causing increased lead times for custom furniture?
The number one issue across the board is capacity. And that goes for the factories, trucks, container ships, even the labour force. There simply isn't enough space or manpower to keep up with the constant demand for services, products, and materials. This brings us to our next constraint on the furniture industry: the steady incline of demand. Spending the last couple of years cooped up inside has inspired many to update their living space and invest in their home.

This increase in demand has created a backlog of orders and an overall struggle to get material.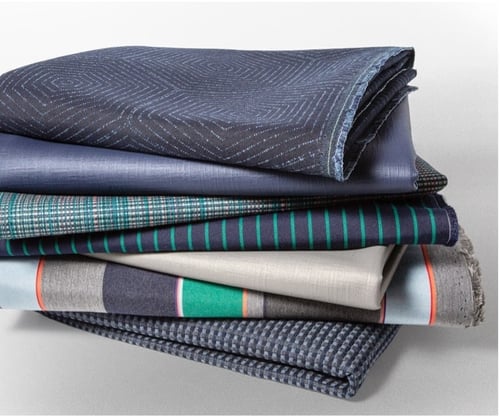 For instance, performance fabric giant Sunbrella Fabrics is experiencing lead times on fabric of about a year. Although Sunbrella has the capacity to produce 500 thousand yards of fabric a day, they're receiving orders for a million - making it extremely difficult to keep up with the demand. Essentially, orders are rapidly multiplying, while various obstacles continue to compound.
How long should I expect to wait for my custom furniture?
With all of these factors at play, it's no wonder that lead times for custom furniture have increased. But how long are you really going to have to wait? It does depend on the product and manufacturer, but the average wait is three to four months. Some companies can get your furniture to you much faster, and some (unfortunately) are still quite a bit longer than that. For the most part, though, you can get your custom order 40% to 50% faster than when some of these companies' lead times were at their worst.
A lack of communication from furniture manufacturers has led to more customer frustration
Unfortunately, as we have become more and more aware of these supply chain issues, it seems like businesses have felt less of a need to inform their customers. Generally speaking, the industry's response has been: "If customers already know their orders will take a long time, why bother updating them?"
Some companies even discourage customers from calling in within six months of placing their order. But just because we are all at a place of understanding why furniture orders are taking so long, it doesn't mean you should be left in the lurch about your orders.
How McElheran's is making the best out of a bad situation
We've found that our clients are able to relax when they're consistently updated on their orders. Our goal is to eliminate as much uncertainty as possible to give you peace of mind. One of our Design Guides, Kirsti, had an experience with a client that had a MUCH longer wait time than expected – we're talking over a year. She even called to playfully wish Kirsti "Happy Anniversary" to mark one year since she placed her order.
Now, if it were up to us, she would have received her chair and ottoman sooner, but hey, after the last couple of years we've all been through, we'll take the celebration where we can get it! See, if Kirsti had not built a relationship with this client by keeping her informed at all times, she may not have had such a lighthearted response to this unfortunate delay.
Because this is a reality we're all learning to deal with, our clients have been extremely understanding and are truly with us in making the most out of a bad situation.
At McElheran's, we gather as much information as possible, so we can give you as much information as possible. And we do that before you even place your order. That way, you can make an informed decision and ultimately make a purchase that is best for you.
True to their title, our Design Guides are here to guide you with your purchase. They know which manufacturers provide the most accurate information and delivery times and can work within your required time frame. Our Design Guides also pro-actively monitor all orders to see if any predicted dates change. If there's good (or bad) news, you'll be the first to know!
We understand that an open line of communication is critical. If you end up waiting longer than expected, you can at least take solace in having the most up-to-date information possible.
What else is McElheran's doing to help with the uncertainty around custom furniture orders?
Longer lead times are not just a problem in furniture – this is an issue across many industries. We appreciate that the timing of your furniture could be at the mercy of other details, like the possession date of a new home.
If there is an instance where your furniture comes in a timely manner, but you're experiencing delays in other areas, we can hold your order for you. Extended from 30 days, you can now store your furniture with us for up to four months. So, order now, with the peace of mind that if it gets here "too soon," we have a nice, safe space in our warehouse until you're ready.
It's not uncommon for our customers to order multiple pieces from different manufacturers. So, what if some furniture arrives before others? You'll get your first piece when it comes in and when the rest follows, we'll deliver those, too - no problem! Up to three trips in the Edmonton surrounding area, at no extra charge.
And because of the long wait times for custom furniture, McElheran's will only take a 30 percent deposit, as opposed to the common practice of 50. That way, we won't tie up too many of your funds while you're essentially just waiting on an order.
Another reason why we try and keep you informed to the best of our ability: the whole process of buying new furniture is supposed to be exciting! It's almost like booking a vacation – sometimes the anticipation (the countdown, the preparation, the packing) is just as thrilling as the getaway itself. We want to share in that anticipation every step of the way.
But is custom furniture worth the wait?
You have every right to be excited and want your custom furniture as soon as possible. And, of course, it's frustrating to put off something that you've had your heart set on for a while. However, a major downside to NOT waiting: you end up compromising.
Not just on quality, but you may have to settle for something that isn't even close to what you originally wanted. Let's say you're ordering a brand-new sofa for your living room. That sofa will play a huge role in you and your family's life for about 15 years. Considering that, waiting five to six months is a relatively short time. But, ultimately, it is up to you to determine if the wait is worth it for you.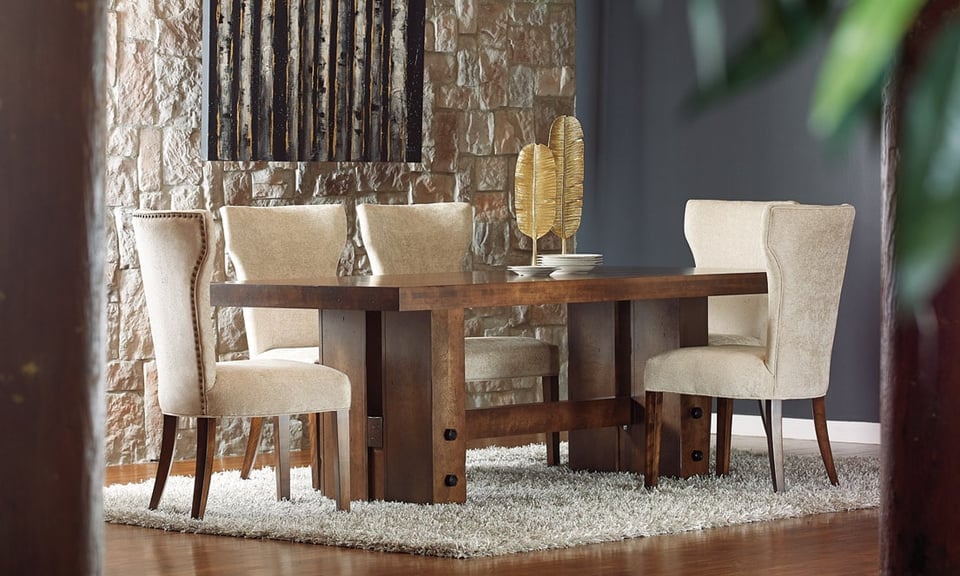 What should I do if I want to buy custom furniture?
Start your selection journey early, to avoid a price increase. As much as it may seem like a cheesy sales tactic to tell you to "buy now," the reality is that prices can (and often do) go up as time goes on. We will never pressure you to make a purchase, but we also want to be completely transparent with you. We will do our very best to keep you in the know about any increases that may come your way.
Don't give away your old furniture too soon! Isn't it funny how life works? It's always those that give their furniture away early that experience delays with their orders. As we continue to inform you about delivery times and potential setbacks, the hope is that you can plan accordingly, so you don't wind up with an empty living room for months.
If after all of this you decide that custom furniture may not be the best fit for you because of the delays, McElheran's does have plenty of stock to give you more immediate options. We even have a selection of beautiful pieces that you can take home right off the floor! Feel free to browse our available products.
Regardless of your decision - even if you don't get anything from us – McElheran's is committed to giving you the most accurate information available so you can make an educated decision and one that is best for you.
Schedule a visit today so we can guide you in finding and receiving (even if it takes a bit longer) that perfect piece for your home.