Should I Consult With a Designer Before I Buy New Furniture?

Sasha Spencer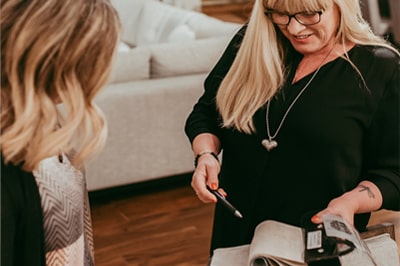 There are a few ways to tackle buying new furniture.
You may want to do it all on your own – you've figured out your style, you know what you like and where to look. You're confident and excited about the process and can't wait to get your hands dirty!
Or perhaps you're in need of a second set of eyes. You're thinking that bringing in a professional to help you with furnishing your home is only going to make the experience better. I mean, that is what a designer is trained to help you with.
And maybe you're a little overwhelmed and have no idea how or where to begin. You need a starting point, an idea - some inspiration! Maybe all you need is a little design assistance.
McElheran's Furniture + Design is here to assist you, no matter which direction you're headed. We've always offered the best in high-quality furniture and free design services since we opened in 1994. Our in-house designers, known as Design Guides, are well equipped to give you the best advice should you be looking for it.
Whether you pop in to buy that coffee table you've had your heart set on, or you'd like to book an in-home consultation before you buy, McElheran's Furniture + Design is here to help you throughout the entire process – no matter what that looks like for you.
So, is it really necessary to get a designer into your home before you make your next furniture purchase? One of our Design Guides, Shelley, will answer just that, and we'll get into the benefits and potential concerns you may have over getting a designer involved in your project.
Do I have to meet with a designer before I buy new furniture?
In short, no.
There's no rule out there saying that you MUST get a designer involved before you buy furniture. It's your home – you can really do whatever you want, especially if you've already made up your mind and are confident in your purchases.
But is it beneficial to consult with a designer before making a purchase?
Oh yes. Absolutely.
Again, you don't need a designer's input, but it certainly does help. Even just because of the fact that you're getting a second set of eyes on your project!
Our Design Guides are trained to see the potential of your space. They can give you ideas of how your room could be used and look out for possible obstacles, like poor lighting or space constraints.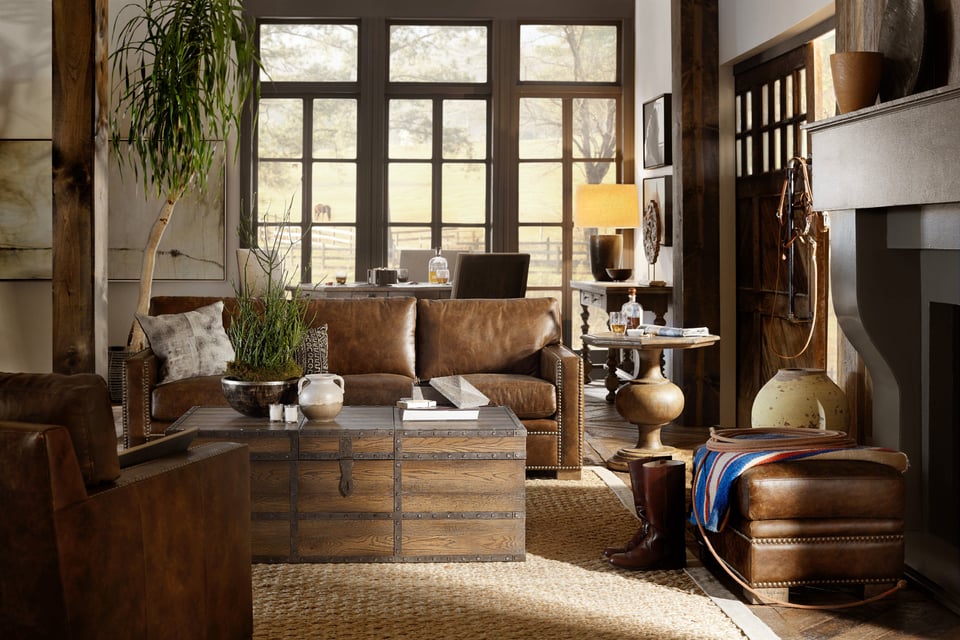 The benefits of using a designer before buying furniture
Saves Time
It may not seem like bringing in another person will save time, but it does! Our Design Guides are trained to have the answers for you, like what kind of sofa will fit best in a certain space or how should you furnish a bonus room. As long as the Design Guide has an idea of what you're going for, they can pull samples and have suggestions ready for you when you need them.
Saves Money
As Shelley notes, "the very job of a designer is to save you from making an expensive mistake." Without a second opinion from a professional, you could end up purchasing something that doesn't fit in your space or clashes with the overall look. Our Design Guides will help you get it right the first time, so you don't spend more money fixing a mistake that could have been avoided.
A Design Guide can also help you prioritize and recognize flexibility within your budget. They have the experience to know where there are opportunities to save and where you could spend a little more – while staying within budget.
Knowledge of manufacturers
Our Design Guides have relationships with manufacturers and insight into the furniture industry. They can answer which companies have better lead times, who offers more customization, and which manufacturers communicate the best. This may give you a better idea of who to buy your furniture from and what to expect.
Decisiveness and assurance
Particularly if you're an indecisive person, a Design Guide could help you pull the shoot when you're torn between a couple of options. Additionally, they can give you the confidence to know that you're making the right decision.
Shelley had an out-of-town client recently who felt lost while preparing to furnish one of the rooms in her home. She just felt like she had no idea what her style was!
After forming somewhat of a long-distance relationship by exchanging inspirational pictures and emails, Shelley's client was able to create a room that she was proud of.
Shelley has kept in contact with this client and says she now has the confidence to create more looks in her home and build on her newfound style. Sometimes all you need is a little reassurance that you can make the right decisions for your home.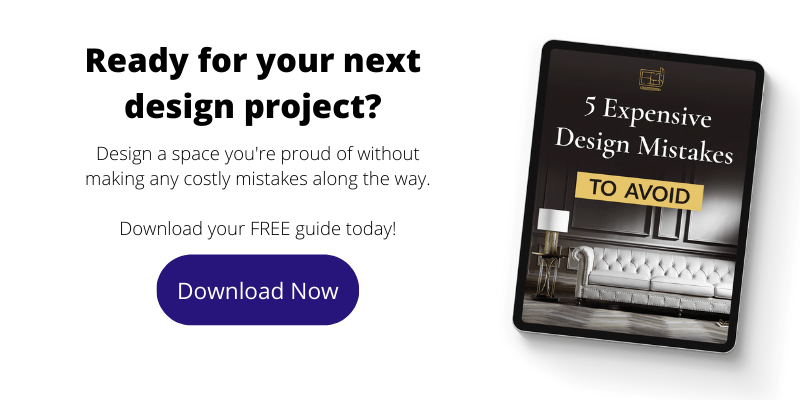 What input will I have with a designer?
This is a fair concern. You don't want someone coming into your home telling you what to do, what colours to incorporate, how to spend your money, etc. But the thing is, a Design Guide is not there to do that.
Our Design Guides are there to draw out and interpret your vision to make your space work for you. After all, your home reflects you and your life. Really, the Design Guide wouldn't know where to start if they didn't have you for inspiration.
When you're getting involved with a Designer Guide, or any other designer, it's important to feel comfortable with them. You want to feel like you can share your vision openly and without criticism.
Quite simply, a Design Guide isn't there to impart their own personal preferences on you. Instead, they should enhance your design and furnishing experience.
Buying furniture with or without a designer
Again, it's not necessary to use a Design Guide, so if you don't want to, it sounds like you're ready to start shopping! Check out The Best High-End Brands for Living Room Furniture to get a feel for what will work for you and your space.
And if you'd like to work with one of our Design Guides, we would hate for you to finish this article without realizing that a consultation is absolutely FREE! So, if you were holding back from sitting down with a Design Guide from McElheran's for financial reasons - you don't have to!
Schedule a visit for an in-home design consultation – it's pretty painless and only requires about an hour of your time. And here's how you can prepare for that appointment. (And we mentioned that it's free, right?)