Building a Room Design Around An Inspiration Piece (Video)

Sasha Spencer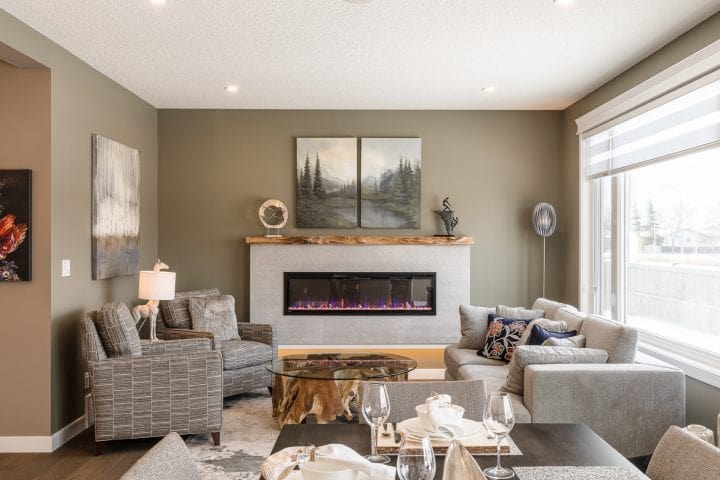 This is fun – you're taking on a design project and you've already found your inspiration! Maybe you're in a new home that's giving you a blank canvas or you're updating a current look. Either way, you've got some work to do, but at least you've found a starting point with an inspirational piece.
Honestly, that's half the battle. Some people struggle to find inspiration for their design project, but not you – you've got that covered! Now you just have to figure out how to channel that inspiration and build out the rest of your look.
At McElheran's Furniture + Design, our in-house designers are known as Design Guides. With over 60 years of combined experience, they've helped many customers and independent interior designers take one piece and build an entire look around it.
With Edmonton-based interior designer Jacquie Cormier of Beauideal Inc. and one of our Design Guides, Teresa, we'll give you four tips on how to take that one inspirational piece and bring your vision to life. These tips are:
Determine the feeling you're trying to evoke
Research the style of your inspirational piece
Start small and when creating a look around an inspirational piece
Don't let your inspirational piece limit you
Now, before we dive in, check out how Jacquie found her inspiration for the 2022 Stars Lottery Home in this video:
4 tips on how to create a look around an inspirational piece
That inspirational piece that you can't wait to work with can really be anything. Perhaps it's a family heirloom, an intricately designed vase you found traveling, an old chair from your grandmother… whatever it is, it's a jumping-off point! And a start to a beautifully inspired and personally curated space in your home. And here's how you can work it into an entire look:
1. Determine the feeling you're trying to evoke
In the video, Jacquie points out that beechwood was the seed for her inspiration with the Stars Lottery Home. Her goal was to pick one design element and build an entire look around it. Beechwood is the literal point of inspiration, but metaphorically, it represents so much more.
You can really create a calm, retreat-like atmosphere with beechwood. Bringing in similar natural elements and tones allowed Jacquie to give the future homeowners a spot where they could "take a breath and relax and feel comfortable."
That's the feeling that Jacquie was going for.
When you take something that you want to draw inspiration from, yes, you're looking at complementary colours, textures, and accents, but it's important to think about how you want the room to feel by the end of your design project, too.
So, what drew you to that inspirational piece in the first place – how did it make you feel? Nostalgic? Casual? Comfortable? Once you determine that, you can start thinking about other pieces that you can bring into your space that build on that same feeling.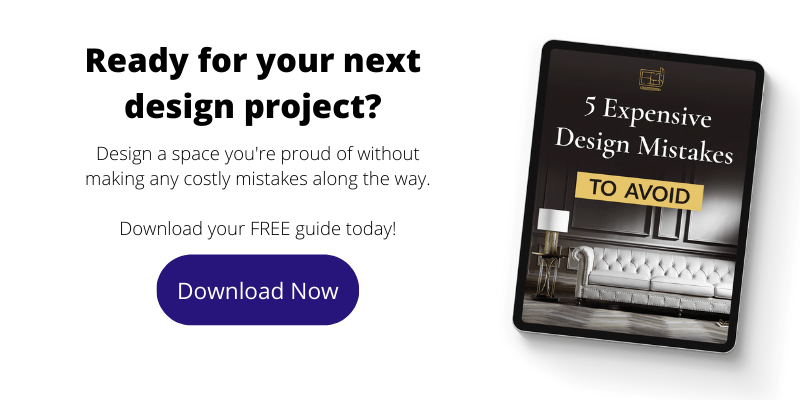 2. Research the style of your inspirational piece
You may find that your inspirational piece is from a certain design era or part of the world that offers a very distinctive style. Look for similar elements on Pinterest, Google, in interior design magazines, or in a showroom. That way, you can see how your piece can be staged with other furniture and accessories.
3. Start small when creating a look around an inspirational piece
One of our Design Guides, Teresa, says that introducing a new style – especially a drastically different one – is not unlike cutting your hair. Of course, if you're ready, go for it, shave it all off in one fell swoop. But if you're a bit apprehensive, sometimes it's more palatable to just take a little bit off at a time.
Same thing with design. It might be easier for you to slowly incorporate a new design element. Start with a small accessory (perhaps your inspirational piece), maybe add a couple more, and eventually move to bigger pieces, like furniture or a mural. The goal here is not to overtake the room with a singular design element but to create a cohesive look from what inspires you.
Another thing that you can do - if you really want to bring in a new design element, but you're not sure how it will translate on a larger scale – go design crazy in your powder room.
Teresa recommends that powder rooms are the best place to experiment with design because they're usually quite small and secluded from the rest of the home. This is a room that can really march to the beat of its own drum.
Obviously, if you're trying to work in a chair or an antique bookshelf, the powder room is not the place for that, but you can certainly experiment with accessories, wall décor, and paint colours!
And if you like what you see after incorporating your new design style into your powder room, you may be ready to take your inspiration to a more "seen" part of the home.
4. Don't let your inspirational piece limit you
Here's the thing, when you're designing a room, there are already limitations right from the get-go.
You may be limited by budget, the size of your room, time constraints … why further pigeon-hole yourself by forcing something that just may not work in your space?
And design is supposed to be fun, right? You're taking something that inspires you – that motivates you! That inspirational piece is meant to be a vessel for expressing yourself. So, if you find that it's actually limiting you and causing a lot of design dead-ends because you can't seem to incorporate it into your space, it might be time to look for another point of inspiration.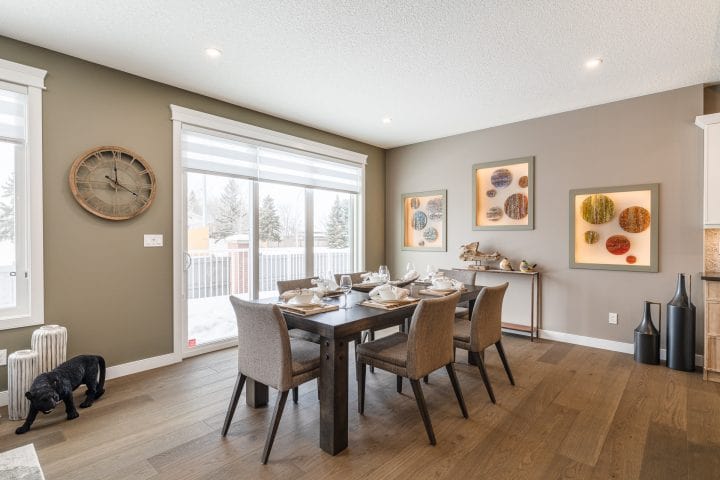 PHOTO CREDIT: https://ab.starslottery.ca/prizes/dream-home
Could a designer

help me build a look around an inspirational piece

?
Absolutely! A designer – a good designer, anyway – puts you and your vision at the forefront of any project. So, if you're looking for an extra set of eyes to assist you in creating an inspired look in your home, check out What to Look for in a Designer so you can get your project off the ground with some experienced help!
And if you're in the Edmonton area, schedule a visit and bring that inspirational piece into McElheran's! Our Design Guides would be happy to chat with you about your design goals and help you work with your inspiration to create a beautiful space in your home.