What is Performance Fabric?

Sasha Spencer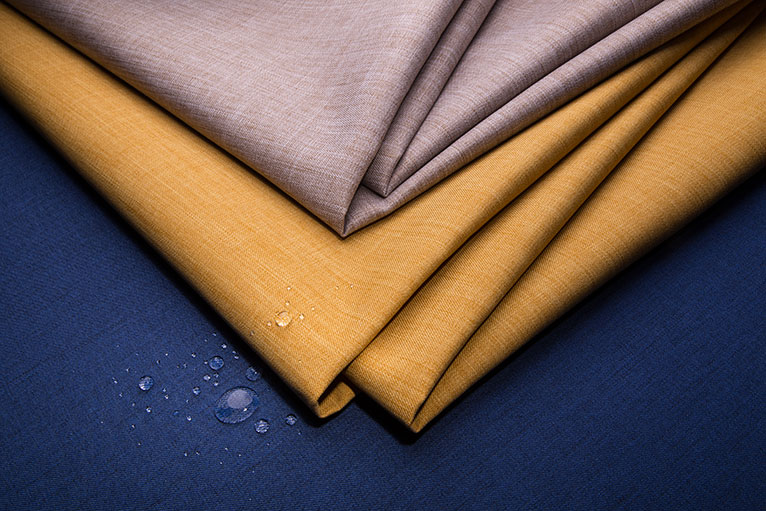 As you're looking to customize your new furniture and considering your upholstery options, you're probably wondering what material will work best for you. Of course, you want to be comfortable, but you also want to make sure you're able to live and enjoy your furniture!
That's where performance fabric comes in. Although maybe you're not entirely sure what performance fabric is all about. That's totally fair - that's why you're doing your research now, right?
At McElheran's Furniture + Design, our in-house designers are known as Design Guides. With over 60 years of combined industry experience, they can absolutely shed some light on performance fabric and what it can do for your furniture.
Even if you don't end up getting performance fabric and even if you don't end up buying your furniture from McElheran's, at least we can help you gain a better understanding of which upholstery is going to work best for you.
We'll start with the basics in this article. One of our Design Guides, Shelley, will take us through what performance fabric actually is, the different kinds, its benefits, who performance fabric is a good fit for, and if it's even worth it for you.
What is performance fabric?
Performance fabric is a type of fabric specifically engineered to withstand wear and tear while being easy to clean. Initially, performance fabric was exclusive to outdoor and marine furniture, but the need for durable and cleanable fabrics inside the home has increased, making it a popular fabric choice for all types of furniture.

Most of these fabrics are designed to be stain and fade-resistant, moisture-wicking, durable, odor-repelling, and prevent the build-up of bacteria.

We'll get into the types of performance fabrics in a bit, but if you're looking for some name recognition, some of the heavy hitters in performance fabrics are Sunbrella, Crypton, Fibreguard, NeverFear, InsideOut, Revolution, LiveSmart, and Outdura.
Are there different kinds of performance fabrics?
There are actually a lot of performance fabrics available and not all of them are the same, either. But every performance fabric is created for the purpose of easy cleaning and durability. To narrow it down a little more for you, most performance fabrics fall into three categories:
Acrylic fabrics
(Sunbrella, Outdura, NeverFear)
Acrylic is a synthetic material often used as an alternative to wool. For upholstery, acrylic is usually solution dyed - meaning, the colour is actually injected into the fibres used to create the fabric. The pigmentation is very much a part of the fabric's structure rather than just a topical solution. Because of this, acrylic fabrics are extremely fade resistant and can be left out in the sun for long periods of time.
Acrylic performance fabrics repel water and are quick to dry, but it should be noted that they're not entirely waterproof. But when it comes to cleaning, this is where acrylic performance fabric really shines. Most acrylic fabrics – regardless of their colour or pattern – can be cleaned with a bleach solution.
Olefin fabric
Olefin is synthetically made from polypropylene and upcycled from waste material. So, if you're looking for an eco-friendly performance fabric, olefin is definitely a great choice. The fact that this fabric is commonly used in car interiors and area rugs speaks to the material's integrity.
Similar, but not quite to the same degree as acrylic performance fabric, olefin can withstand long periods of sun exposure without fading. Olefin is also more stain resistant and softer to the touch than acrylic performance fabric.
Another subtle difference between olefin and acrylic is the difference in repelling liquids. Both performance fabrics do it quite well, but acrylics slightly edge out olefin in this regard.
Treated performance fabrics
(Crypton, FibreGuard, LiveSmart)
Treated performance fabrics are usually made from blends of cotton, linen, polyester, or rayon. However, this category of fabric is more about how the fibres are treated and processed, as opposed to their actual composition.
Essentially, these treatments are soaked or baked into the fibres before weaving them together. This process creates a long-lasting barrier that resists stains and liquids. It's not a topical treatment that you'll have to re-apply at any point – treated performance fabric is designed to repel stains for as long as you have your furniture.
The ability to repel liquid is virtually unmatched with treated performance fabrics. Moisture will form little beads on top of the fabric instead of soaking inside. Then, with a quick blot, the fabric on your furniture should be good as new.
Where treated performance fabrics may ever-so-slightly (emphasis on the ever-so-slightly) falter in comparison to olefin and acrylics, is that they're not always as fade resistant or durable.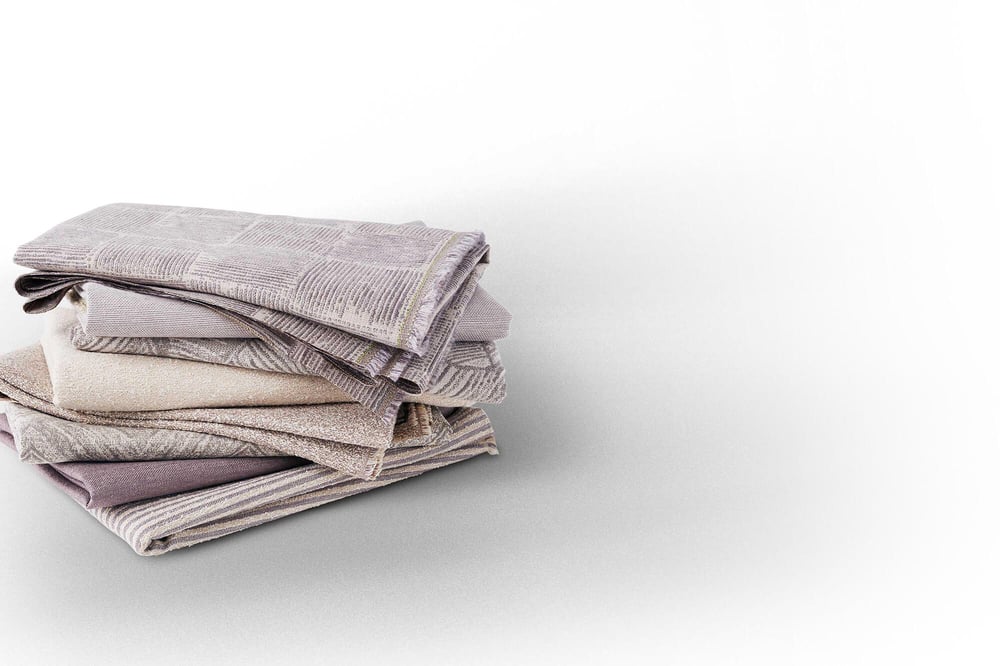 The benefits of performance fabric
Honestly, performance fabric is rarely a bad idea! It can give you that extra assurance to allow you to enjoy your furniture without worrying about life's little mishaps (like spills) along the way.
Performance fabric is a great addition to any furniture you use often or place in high-traffic areas in your home.
Cleanability
While some performance fabrics are better at moisture-wicking than others, for the most part, the fabric will repel liquids from soaking down into the furniture – especially if you can get at the spill right away.
One of the major appeals of performance fabric is the fact that a quick blot with a clean towel is sometimes all you need to remove stains – even "scary" ones, like red wine and coffee.
If you need a little more elbow grease, a mild soap and water solution can be used, and – particularly with acrylic performance fabrics - bleach is even an option.
Before you tackle any tough stains, though, it's always best to consult the appropriate instructions for fabric care, based on the supplier. Some companies even have extensive how-to instructions on tackling different stains on their website, like Sunbrella.
Fade-resistant
Most performance fabrics are solution-dyed, as mentioned before. The fibres are saturated in the desired colour, so the pigmentation actually becomes a part of the fabric's structure. This process makes performance fabrics virtually fade-resistant, which is why they've been used on outdoor furniture for so long.
Versatility
Performance fabric has already expanded from "just an outdoor" fabric to a viable option with indoor furniture. On top of that, you can pretty much use performance fabric, well, on whatever you want!
Any piece of furniture that you would normally upholster - sofas, sectionals, dining chairs, chairs, ottomans, bed frames, patio furniture – can all be covered with performance fabric.
And if you're worried that your indoor furniture will look like it belongs on a patio because of the performance fabric, don't!
With advancements in technology and design, performance fabric looks just as good as any other "normal" upholstery. In fact, it's become quite difficult to tell whether a piece of furniture is covered in performance fabric or not.
Sustainability
Because performance fabric is built to last, you won't have to replace or reupholster your furniture as often. A spill that could have absolutely ruined a chair may not be so damaging with the help of performance fabric. You may find that your furniture – or at least the fabric on it - is able to withstand a lot more wear and tear and last you much longer.
Family-friendly
The whole idea behind performance fabric is to allow you and your loved ones to live your life on your furniture, free of any worry of ruining your fabric. You shouldn't feel like you can't have the sofa of your dreams just because you have kids or a couple of pets.
Performance fabrics are meant to give your family a safe place to live and play. Even Sherrill Furniture brands some of its performance fabrics as "Family Room Select Fabrics." Because these types of fabric should be enjoyed by everyone.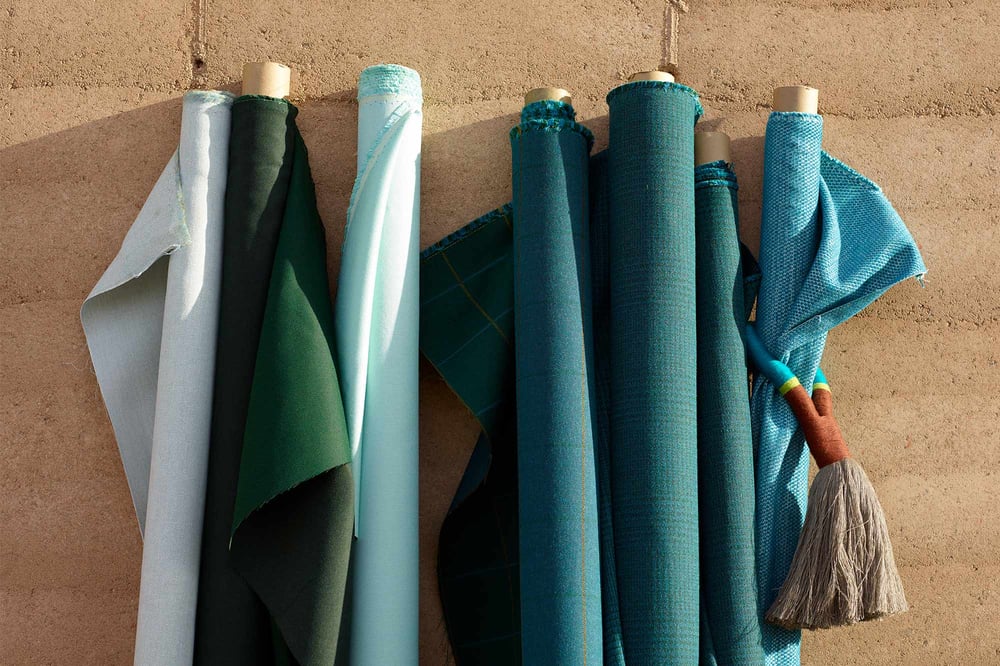 Who is performance fabric not a good fit for?
No performance fabric is 100% natural. Whether you're looking at the fibres that make up the fabric or the construction and treatment methods, there's always some synthetic element with these fabrics.
So, if you're firm on upholstering your furniture with a natural material, performance fabric is not going to work for you.
However, if you tend to lean toward a more natural aesthetic, but are okay with synthetics, a lot of performance fabrics can mimic natural materials, like silk, mohair, and suede.
Are performance fabrics worth it?
To keep it short and sweet, performance fabrics are absolutely worth it.
Shelley notes that you're not just spending money on fabric, you're investing in your peace of mind. You're allowing yourself to take comfort in the furniture that you originally purchased to, well, feel comfortable in.
The last thing you want is to feel nervous around your furniture – or feel like you can't fully enjoy it because you're afraid of spilling something on it. With performance fabric, you can breathe a sigh of relief knowing that the fabric on your furniture can handle life's little messes.
Also, performance fabric is not considered an upgrade – it's just another option! And nowadays, you have quite the selection when it comes to performance fabric. And the more selection you have, the broader the price range. Take the time to see which fabric will suit you best and which one will fit your budget.
Do I still need a furniture protection plan with performance fabrics?
Good question – I mean, is it overkill to have a performance fabric on your furniture and get a furniture protection plan?
It's really up to you at the end of the day. And you can read up on whether a furniture protection plan is right for you to find out more!
And now that you have a better idea of performance fabrics and what they can do for you and the furniture in your home, schedule a visit to McElheran's! Our Design Guides can't wait to help you customize your brand-new furniture – right down to the fabric of your choice.