Is the Guardsman Furniture Protection Plan Right for Me?

Sasha Spencer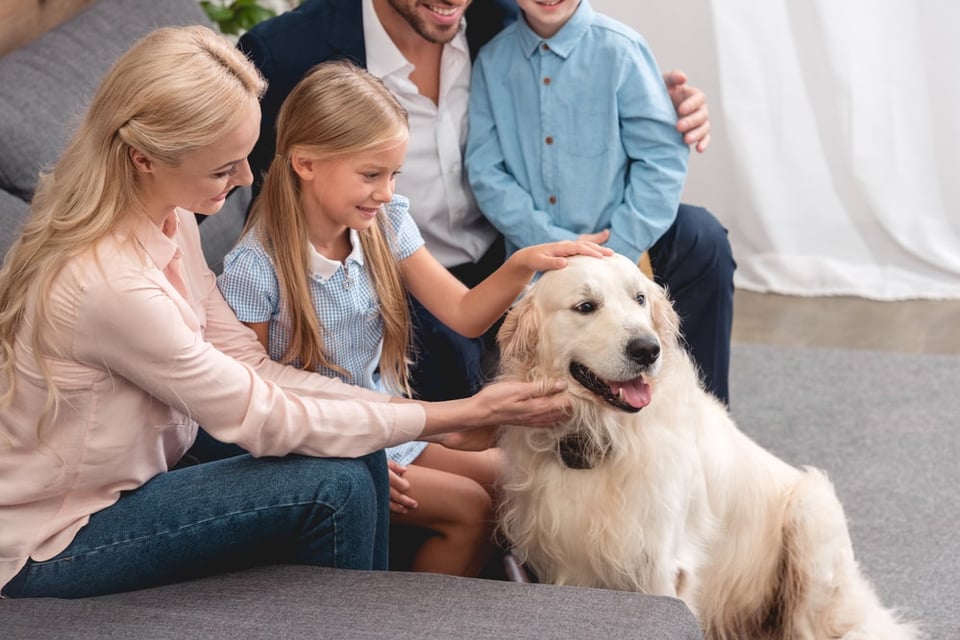 You've been looking for that perfect piece of furniture to complement your home and you found it! You've placed your order, and as you wait for your item to arrive, you're debating whether a furniture protection plan from Guardsman is even worth it. I mean, the furniture already has a warranty, and of course, you're going to treat your furniture with the best care! Maybe you're better off putting your money into something else.
At McElheran's Furniture + Design, we're committed to helping you create beautiful living spaces for you and your loved ones to share. Among our furniture selection and design services, we also offer protection plans from Guardsman to ensure you can enjoy your furniture for years to come.
Guardsman is one of the largest providers of furniture care and protection in North America. Although protection plans are not for everybody, they are available so you can take comfort in knowing your furniture is covered in the event of an accident.
McElheran's owner, Jeff McElheran, will explain how the Guardsman furniture protection plan works in this article. We'll get into who these plans are for, how much they cost, and what they cover. And then you can decide if a Guardsman protection plan is really the best use of your money.
What is a furniture protection plan?
A furniture protection plan guarantees your furniture will be cleaned, repaired, or replaced (depending on the severity) at no cost, in the event of an accident. It is a one-time fee and with Guardsman, you're covered for five years.
I already have a warranty on my furniture – is that the same thing as a protection plan?
A manufacturer's warranty and protection plan are not the same, no.
A warranty covers flaws or defects in the furniture from a design or structural standpoint. If there's an issue with the seams of the fabric or a loose spring, it's usually covered by the manufacturer for a limited time. Warranties are included in the furniture's price.
A protection plan's main purpose is to keep your furniture covered against accidents, like stains, scratches, and punctures. Protection plans are an additional cost and completely optional.
What does the Guardsman protection plan cover?
If you purchase a Guardsman protection plan, for the next five years, you'll be covered against a number of different stains and damage, such as:
Household stains (grass, mud, grease, ink, cosmetics)

Food and beverage stains (wine, ketchup, juice, gum)
Human and pet stains (urine, blood, saliva)

Accidental damage – wood and hard surfaces (breakage, cracks, scratches)

Accidental damage – fabric, leather, and vinyl (punctures, burns, rips)
Here's the full description of the Guardsman protection plan.
How much does a Guardsman protection plan cost?
This protection plan costs 4% of the value of the item(s) that you're purchasing with a minimum payment of $199. The maximum price is $749 for up to $30,000 of merchandise. Here are a couple of examples to paint a clearer picture:
If your total purchase that is eligible for Guardsman coverage amounts to $1000, technically, 4% of that would be $40. However, the cost of the protection plan would be $199

since that is the minimum amount required.

If your total purchase is worth $12,000 and 4% is $480, that is the cost of your Guardsman plan.
Only 4% of your purchase - I mean, that's less than the GST! It really is a small price to pay to protect your high-quality furniture for the next five years.
Who are Guardsman protection plans for?
Protection plans are really for everyone because no one is exempt from potential accidents, unfortunately! However, you may want to think about how you're using your new furniture before you decide on the Guardsman plan.
You want to enjoy your furniture and use it often
For you, your furniture is more than just a pretty thing to look at – you want to get the most out of it and truly enjoy it. That may mean your new area rug doubles as a play mat some days, or your next wine and cheese night is centred around your sectional.
Quite simply, the more you use your furniture, the more opportunities there are for accidents.
Many people (even pets) are using the furniture
If you know your kids will be jumping on your sofa or that new accent chair will eventually be taken over by the cat, a furniture protection plan is not a bad idea for you.
When there are a lot of people coming and going and using your furniture, these accidents are out of your control! But you can breathe a sigh of relief knowing that you're covered with a protection plan.
Who are Guardsman protection plans not for?
On top of the fact that you might not want to spend more after shelling out money on new furniture, you might find that a Guardsman furniture protection plan just isn't practical for you. It really depends on what you want out of your furniture and the maintenance that goes along with it.
You frequently replace your furnishings
If furniture is more of a temporary fixture in your home and you enjoy refreshing and replacing items once every few years, you really don't need any added protection.
You won't use your new furniture often
Some of us have those rooms or those pieces that are just nice to look at. No one uses them, so there's no sense in ensuring their protection.
Keep in mind, though, that sometimes these formal, showy rooms are where we like to host guests. And they could easily spill something, too.
You know you won't take advantage of the protection plan
You know yourself better than anyone. If you're that type of person that couldn't be bothered to go through the process of calling Guardsman, sending in pictures, getting fabric replaced, etc. Then, yeah, a furniture protection plan is definitely not for you.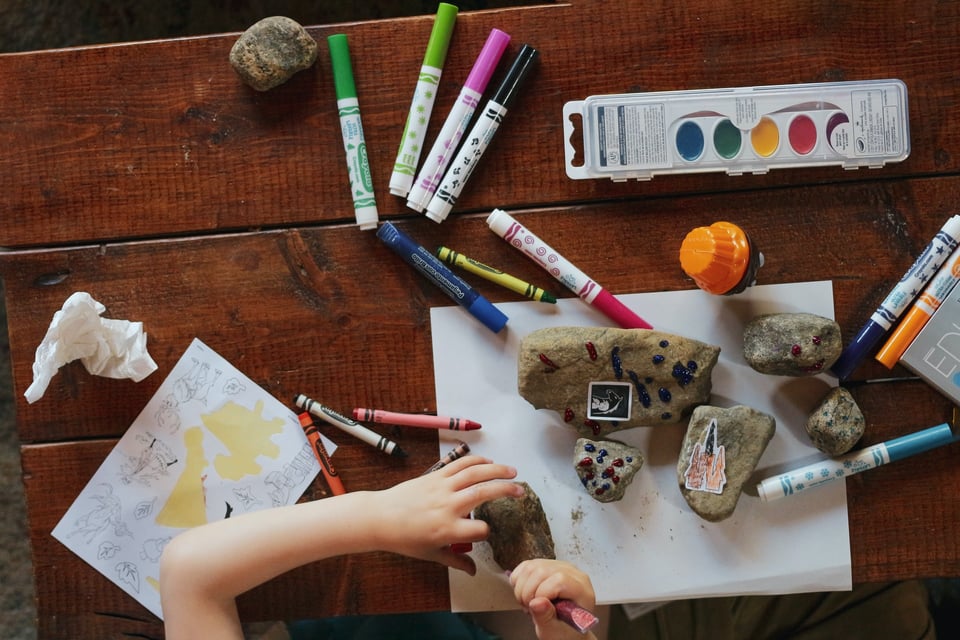 The common misconception: Kids are the biggest reason why you need a furniture protection plan
One of the most common things clients will say to us when discussing Guardsman is, "Our kids are grown up. We don't need a protection plan."
Kids can be messy, yes, but what do you think is one of the most common accidents that occur with furniture?
Yep, you got it. A very common furniture stain is from RED WINE!
And I don't know how popular that is among kids.
So, even though you're not practicing backflips and finger painting on your sofa, it doesn't necessarily mean you're immune to accidents and stains.
How does a Guardsman protection plan work?
So, let's say you spilled coffee on one of your new upholstered dining chairs, and you call up Guardsman to see how your protection plan can help with the situation. Initially, Guardsman will offer some tips and suggestions to see if you can get the stain out on your own.
If that doesn't work, Guardsman will bring a professional cleaner into your home to assess the situation and try and remove the stain.
The next step would be for Guardsman to call us at McElheran's to order new fabric for your dining chair.
If the material is no longer available, then you'll probably need a whole new dining chair. And you most likely bought these chairs in a set, right? The Guardsman protection plan will cover the cost of replacing all the pieces within a matching set.
What should I do before getting a Guardsman protection plan?
The best thing that you can do – and honestly, this applies to any type of insurance or plan – go over it with a fine-toothed comb and read the fine print.
That's not to say that furniture protection plans are unethical and will take advantage of you or anything like that – no! It's just good practice to know exactly what you're getting into before you make your final decision.
And if you just can't be bothered to read through everything, at least make sure you have a good understanding of what is NOT covered by Guardsman, so there aren't any surprises.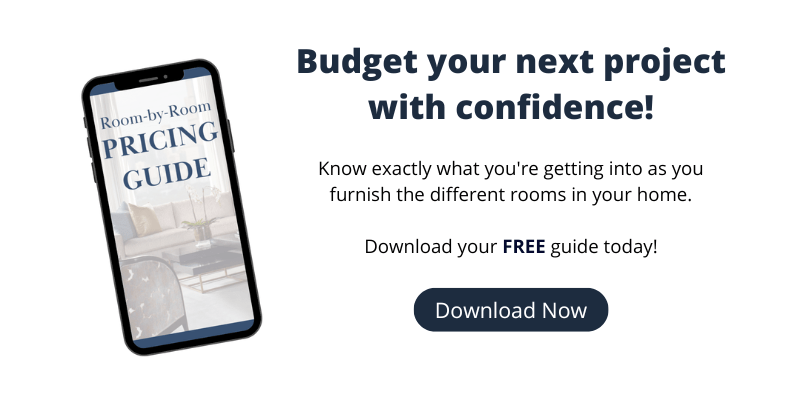 So, is the Guardsman protection plan worth it?
We had a customer a few years ago that bought a new, clean, bright white chair from McElheran's. He felt that because he was a single guy that didn't really live a reckless life, he didn't need a furniture protection plan. And we 100% supported his decision.
A few days later, he was lounging in his chair grading papers (he was a teacher) and fell asleep.
When he woke up, there was ink EVERYWHERE. His chair had completely absorbed all the ink from his fountain pen, leaving a huge, dark stain on the seat cushion.
When he came into McElheran's to get the fabric and foam replaced, he ended up paying hundreds to get everything fixed up – something that would have been free under a protection plan.
Walking around our showroom you could hear him encouraging other customers, "Get the Guardsman – do it!"
And that's the thing about protection plans, isn't it?! It's one of those things that you don't know you need… until you need it. And by the time you realize you should have signed up for that coverage, it's usually too late.
It's always a gamble.
What if you spend money on the Guardsman protection plan and never have to use it? What if you don't get the plan and end up paying an arm and a leg over a silly little ketchup stain. You really never know what's going to happen, but a furniture protection plan can at least offer you peace of mind.
How can I work a protection plan into my budget?
Now that you have an idea of the cost of a Guardsman protection plan - if you think it's worth it - you can factor that into the rest of your furnishing budget. And if you need a little help with figuring that out, check out How to Budget for Furnishing Your Entire Home.
Who do I talk to about the Guardsman furniture protection plan?
McElheran's Furniture + Design is happy to provide the Guardsman protection plan, should you want it. It's completely optional and if you'd like that coverage for the next five years, schedule a visit so we can work out a plan for you and your new furniture.