Where to Start When Furnishing a New Space

Sasha Spencer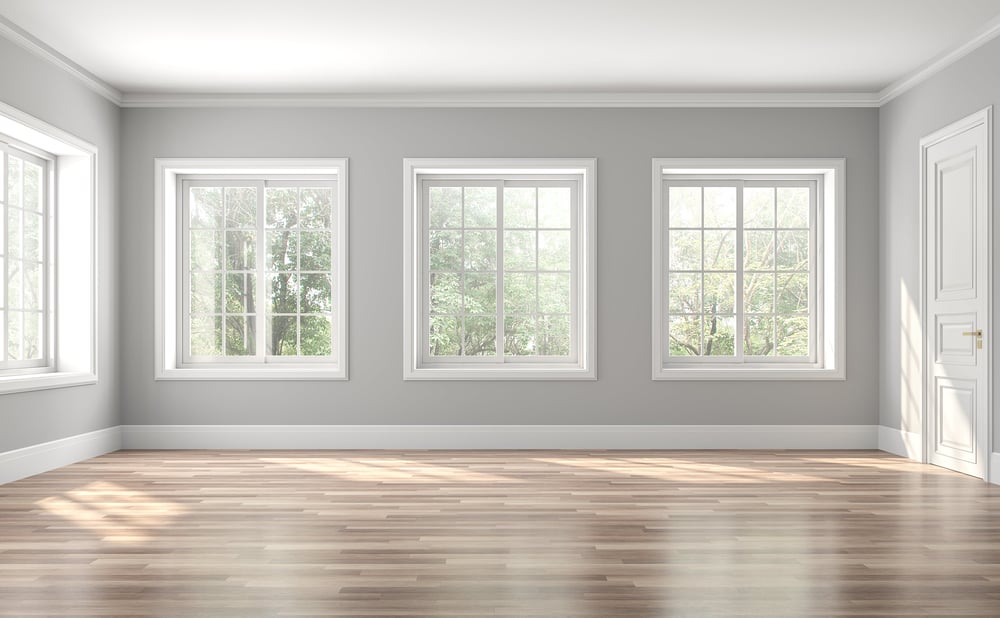 Here you are, looking at a clean slate – a brand-new space to furnish! Now for some, this would be an exciting opportunity to flex their design muscles, but for others, it's a bit more of a daunting task. I mean, where would you even start?
Furnishing a new space can be overwhelming for a few reasons. There are budgetary concerns, 'commitaphobia,' and the fact that there's just so much selection and information out there. The world is really your oyster when it comes to design ideas, but that privilege can come with hesitation, too. It can be difficult to make sense of it all.
Our in-house designers at McElheran's are known as Design Guides. With over 60 years of combined experience, they've seen those customers. Those customers, like you, that come into McElheran's with that recognizable deer-in-headlights look. The overwhelm kicks in with all their options in front of them with no clear place to start or plan to move forward.
Luckily, our Design Guides are here for situations exactly like this. To put you on a path to success to not only create the space of your dreams but to have fun while doing it, too!
In this article, one of our Design Guides, Teresa, will touch on what rooms and items you should tackle first and what pieces you can hold off on for a bit. But first, we'll take you through the steps to get started on furnishing your new space – whether it's one room, or you're furnishing your entire home.
5 steps to furnishing a new space
1. Mentally prepare
Are you ready to furnish this new space? It's okay if you're not sure yet – you may have other things going on! But once you've confidently made your decision and considered the commitment that goes along with furnishing a new space, you can move forward with intention.
When you're all in and ready to go, you're more likely to finish what you started and follow through with everything you set out to do.
2. Make a checklist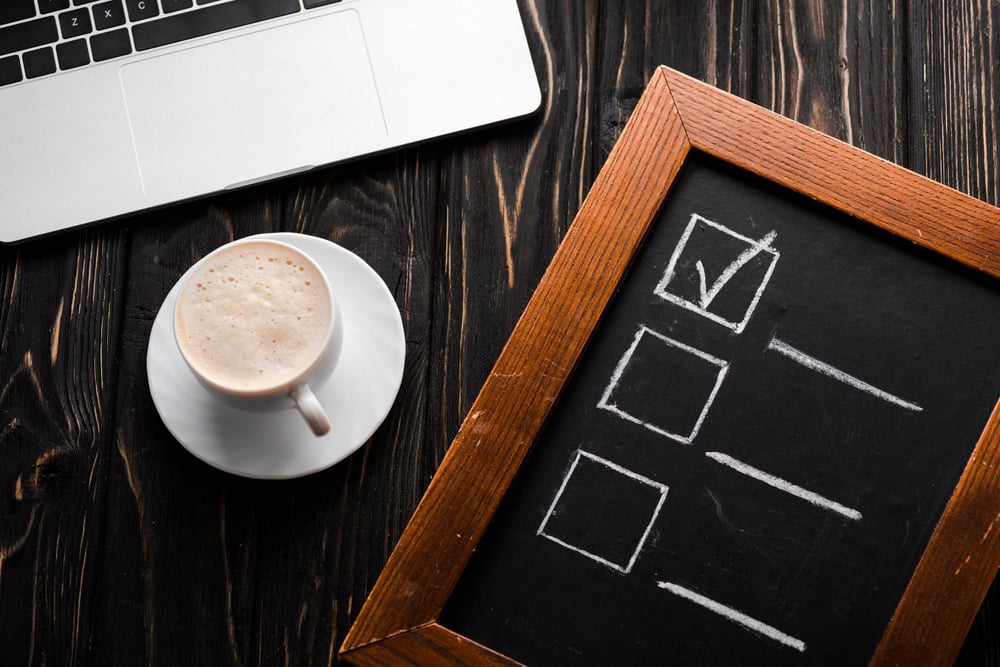 Whether you put pen to paper for this, or it's more of a mental checklist, think about what you need to do to get started. That may be taking stock of the furniture you already have, taking some measurements, and looking for inspiration.
Coming up with a checklist will allow you to prioritize your project and look at the different design elements objectively. There are some items that are universally understood as important pieces of furniture, like a bed, but your furnishing priorities may be different from someone else's.
Making a checklist is a great way to manage your entire project, too. Checking off small tasks along the way - like going to a showroom and looking around - will give you a sense of accomplishment as you progress.
Even if you just want to write "make a checklist" on your checklist and check it off, hey, look at you getting things done!
3. Come up with a plan
If you're confident in your vision and the spacial requirements of the rooms you're furnishing – great! You're well on your way to planning out your space and finding the perfect furniture for you, especially with your handy little checklist, too.
But if you're still feeling a little overwhelmed or unsure of how to get the ball rolling, that's where a designer can really make a difference.
Whether you hire an interior designer or use free in-store design services (like at McElheran's), you'll have access to industry knowledge, space planning, and design expertise. Designers are there to advocate for you and design your ideal space based on your wants and needs.
Now, to truly get the most out of your plan with a designer, it's important to be open and transparent. And above all else, communicate! Even if you feel like you have no idea what you're doing when it comes to furnishing a space, you have style - you have likes, dislikes, and preferences – make sure those are heard! After all, this is your space the designer is helping you furnish. You want to make sure it reflects you.
---
Related articles:
Paid Interior Designer vs. Free In-Store Design Services
What to Look for in a Designer
---
Having a solid plan – which, yes, can absolutely change as needed – will give your project purpose and direction. It helps to alleviate stress because there's a sense of organization and structure.
And when you plan, you're more likely to stay within budget. As mentioned earlier, budget is one of the biggest reasons why furnishing a space can be overwhelming, so having a plan in place will help keep your project in line with your budget.
By the way, if you're furnishing your whole house, here's How to Budget for Furnishing Your Entire Home.
4. Don't do it all at once
Especially if the idea of furnishing a space from scratch is daunting to you, don't feel like you have to get it all done right away. It's really not necessary!
Get the furniture that you feel most strongly about first, and then take your time finding those extra pieces that will eventually bring the whole look together.
When you're able to break down furnishing your space into "bite-size pieces," it makes everything more attainable from a project management and financial standpoint.
And as you bring new furniture into your space and live with it for a bit, you may find that your tastes change. As your room slowly comes together, you can make those stylistic changes and plan accordingly, as opposed to doing everything at once and being stuck in a space that you don't particularly feel comfortable in.
5. Enjoy the process
Yes, starting fresh with an unfurnished room can be overwhelming, especially if design isn't really your "thing," but there is something to be said for finding out what speaks to you.
Your home is a reflection of you. And taking the time to explore different designs and styles is really an opportunity to find out what inspires you and create a space that embodies that inspiration.
Furnishing a room can be a bit of a process, but you can also view it as a journey and an opportunity to express yourself in a new way.
Which rooms should I furnish first?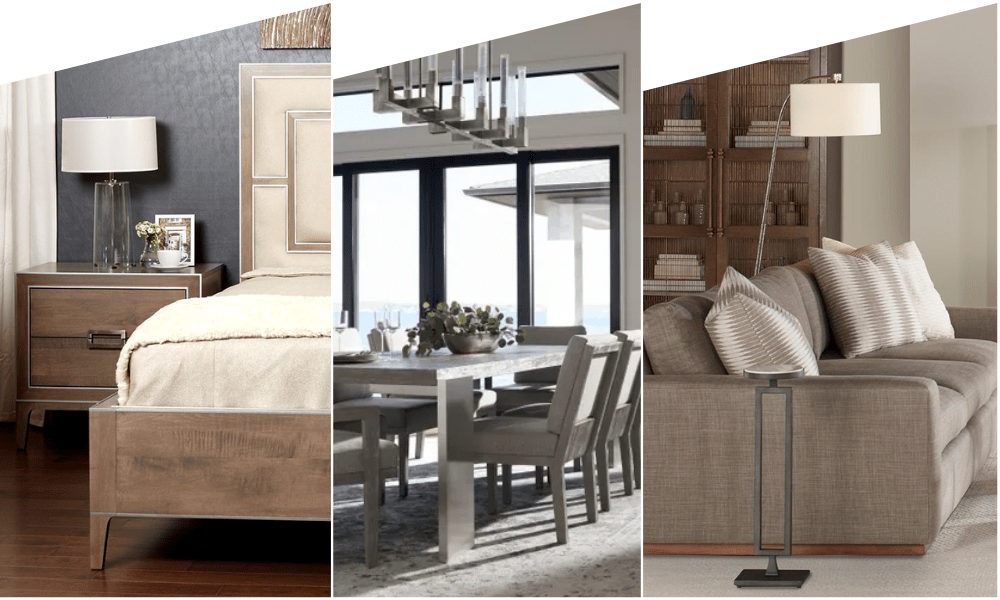 You'll want to start furnishing the rooms that fulfill your needs. Sleeping and eating are necessary, so, looking at furniture for your primary bedroom and dining area is a good place to start. And we all want a spot to decompress at the end of the day, right? So, your living room is also an area that could do with some early attention.
And then there are those key pieces. That timeless furniture you know will be a staple in your home and provide a good base for the rest of your design. Those pieces should be taken care of first - or at least given more monetary attention than other items.
Bedroom
The first thing that you'll want to take care of before any other bedroom furniture is your bed.
It's a point that's been beaten to death, but we do spend a lot of our lives sleeping, right? It's definitely worth getting a comfortable bed first, and then the rest of the pieces (like nightstands and dressers) can follow.
Dining room
Now, formal dining rooms are not as commonplace as they used to be, but most homes have some type of eating area. As much as a table would seem like a great investment piece for a dining area – and it is – according to Teresa, you really want to spend your time picking out chairs before anything.
A dining table holds food, whereas a chair holds you. And, of course, you want to be comfortable while you dine! Obviously, a table is important, but for your comfort's sake, you may want to focus your budget on finding quality dining chairs.
Living room
With your living room, the first thing that you should purchase is your main seating, like a sofa or sectional. It's also a large piece of furniture, so you'll have a better idea of how to position other pieces in the room once your main seating is in place.
What are some items that can wait when furnishing a space?
Accessories can be put on the back burner of a furnishing project. You wouldn't ice a cake before you bake it, right? Accessories, like centrepieces, sculptures, and wall art offer more of a finishing touch to a space. They're not critical to the function of the room or how comfortable you'll be, so they can wait.
Lamps can also be further down the priority list - unless you're furnishing a room that lacks natural or fixed lighting. If that's the case, then you may have to purchase your lamps sooner rather than later.
Area rugs are incredibly versatile and can do a lot for a space, but do you really need an area rug? From a functionality standpoint, you don't have to have one – at least not right away.
Extra tables and additional seating can absolutely be pushed to a later date as you furnish your space. Any sort of furniture that is useful to guests or people that aren't regularly using the area can wait until you're ready to finish up your project.
How much will it cost to furnish a space?
If you're looking at furnishing your whole house, top to bottom, you can check out How to Budget to Furnish Your Entire Home to get a better idea of that cost. But if you're more into tackling individual rooms, this Room-by-Room Pricing Guide can certainly help you out, too!
And as much as furnishing a new space can be a bit overwhelming, our Design Guides are here to help. In fact, they would love to help! If you're in the Edmonton area, schedule a visit to McElheran's to put your mind at ease and get you started on furnishing your new space.