What to Expect From Your Leather Furniture

Sasha Spencer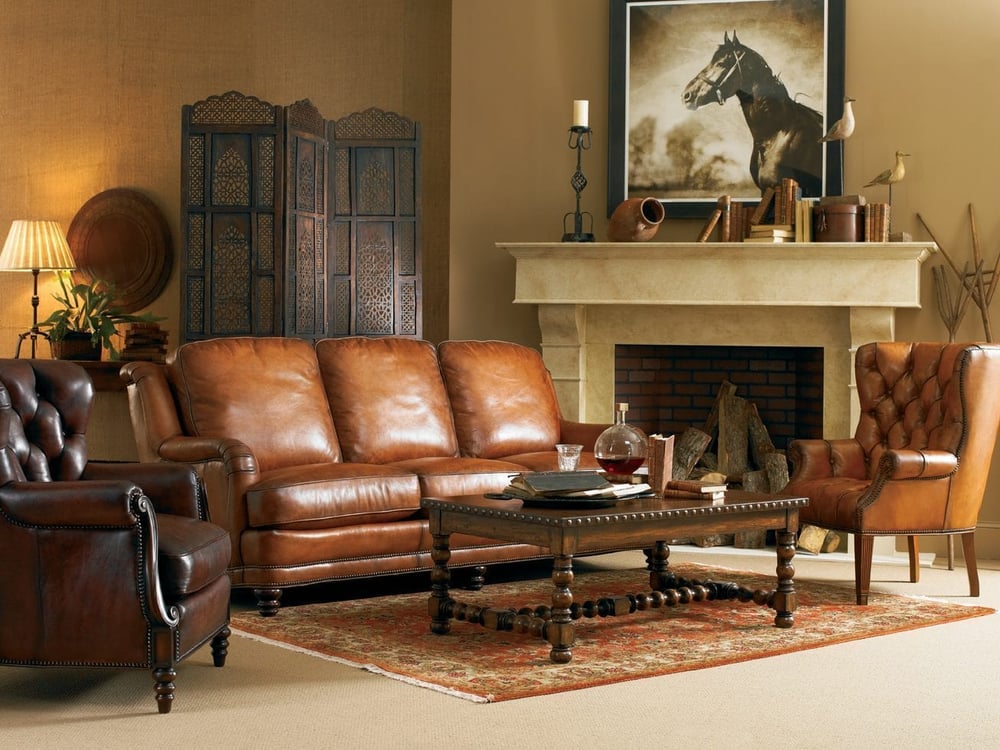 You've heard all the good things about leather - and they're all true! But since it is a natural material that behaves a little differently than something like polyester or cotton, do you know what to expect as you live with your leather furniture throughout the years?
At McElheran's Furniture + Design, our knowledgeable in-house designers are known as Design Guides. And they've worked with every type of upholstery, including leather, to help each of our clients achieve the best style of furniture for their homes.
To truly understand leather and what it can do for your furniture, it's also important to point out some of the shortcomings or – more accurately – the naturally occurring characteristics leather possesses. Then you'll really know what you're getting into!
Our Design Guides will use this article to explain what you can expect from leather and how it ages over time. That way, there are no surprises, and you can enjoy your leather furniture (natural flaws and all) with confidence.
What should I expect from the leather on my furniture?
Leather brings a lot to the table in terms of durability, cleanability, and versatility, but it does wear a little differently than other materials. And, as long as you're prepared, you'll know what you're in for.
Loosening or stretching
You may notice after a while (and sometimes it doesn't take long) that the leather may not be as tight as it was when you first brought your furniture into your home. This is completely and totally normal.
Leather is not unlike skin. It stretches and sags over time. If it's top-grain leather that was stitched properly, it shouldn't look sloppy. The leather is just relaxing and showing some natural 'give.'
Another thing that could happen as your leather loosens and it continues to be sat on, is it could start to wrinkle.
Prevention
Honestly, there is no surefire way to prevent your leather from relaxing a bit. Again, it's a natural material. It breathes, expands, and reacts to its environment, which is why it loosens over time.
What you can do, to at least ensure the loosening is consistent throughout the entire piece, is to switch up your seat every once in a while. If you're using every part of your furniture evenly, this will keep any signs of wear consistent throughout.
And if you really want something in leather but are a little turned off by the concept of loosening, consider going for a tufted look. Tufting is done by taking a furniture's upholstery and stitching, gathering, or buttoning it down in a pattern, instantly adding texture and intrigue. Since the leather is secured in various sections throughout the furniture, it holds its shape much better.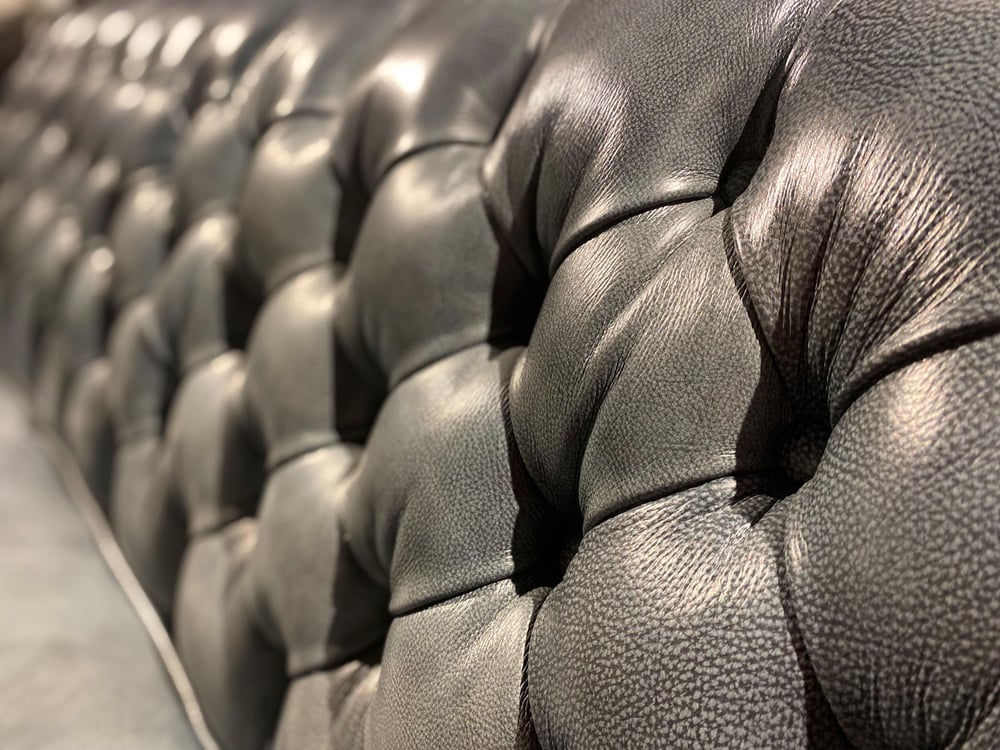 Patina
A patina is part of the natural aging process of leather. The leather develops a unique sheen due to its exposure to elements and general wear and tear. The patina gives leather character that cannot be mimicked by artificial means.
Some find the look of leather patina very appealing, as it gives furniture a rustic, distressed, and perfectly imperfect aesthetic. You can achieve this with full grain, nubuck, and aniline dyed top grain leather.
Prevention
A patina – in all its naturally occurring glory - is not for everyone. If you don't like the idea of leather showing its age, it's best to avoid leathers that are made to embrace this kind of look.
If you'd like a little more uniformity out of your leather, pretty much any corrected leather can get you there. You can also achieve that style (if you're okay with compromising on quality) with faux or bonded leather.
Colour or dye fading
After long exposure to sunlight, the colour and dye of your leather will start to fade. This isn't exclusive to leather, either. Overexposure to sunlight will fade the colour of most upholstery.
Prevention
If you're able, keep your leather pieces out of direct sunlight. Or you can close your blinds at times when the sun is beating into your home and onto your furniture.
Cracking or peeling
If your home is particularly dry (which can happen here in Edmonton!), your leather could eventually crack or peel. With high-quality leather, this is less likely to happen, but extreme dryness could cause any leather to lose some of its durability.
Prevention
Regular maintenance, which includes the occasional conditioning of your leather, should help to prevent cracking or peeling.
Where you place your furniture is important, too. It is recommended that you should maintain at least two feet between your furniture and heating sources.

Bonus tip: Take advantage of the warranty and furniture protection plan
One of our Design Guides, Shelley, suggests familiarizing yourself with the warranty on your furniture and its furniture protection plan (if applicable.) And if something happens to your leather – even if it's the smallest thing – take care of it as soon as possible. Don't let it fester and get any worse.
Fix it up while you're still covered so you can extend the life of the leather on your furniture.
Do not expect perfection from leather
The main takeaway here is that leather is a natural material that responds to its environment as most natural materials do. It expands, reacts to moisture and sunshine, and ages over time.
One of the most appealing things about leather is the fact that it's natural. There's a lot of beauty and character that comes from Mother Nature – and it's certainly not perfect.
Being aware of the changes that your leather can go through is the first step in tempering your expectations and truly accepting the natural charm of this type of upholstery.
What else should I know about my leather furniture?
Glad you asked because we have a lot of information for you! If you want it, of course.
If you're looking for more insight into your leather options, check out The Different Types of Leather (And Which One is Best For Me?). And if you'd like additional information on the pros and cons of going with leather, you can read Leather Furniture: Is it Really the Best? (Benefits, Problems, Alternative Options).
And, as always, our Design Guides are here to assist you! If you're in the Edmonton area, schedule a visit to McElheran's to have one of our Design Guides take you through your leather options and help you figure out what to expect from your new leather furniture.