How Long Should a High-Quality Sofa Last?

Sasha Spencer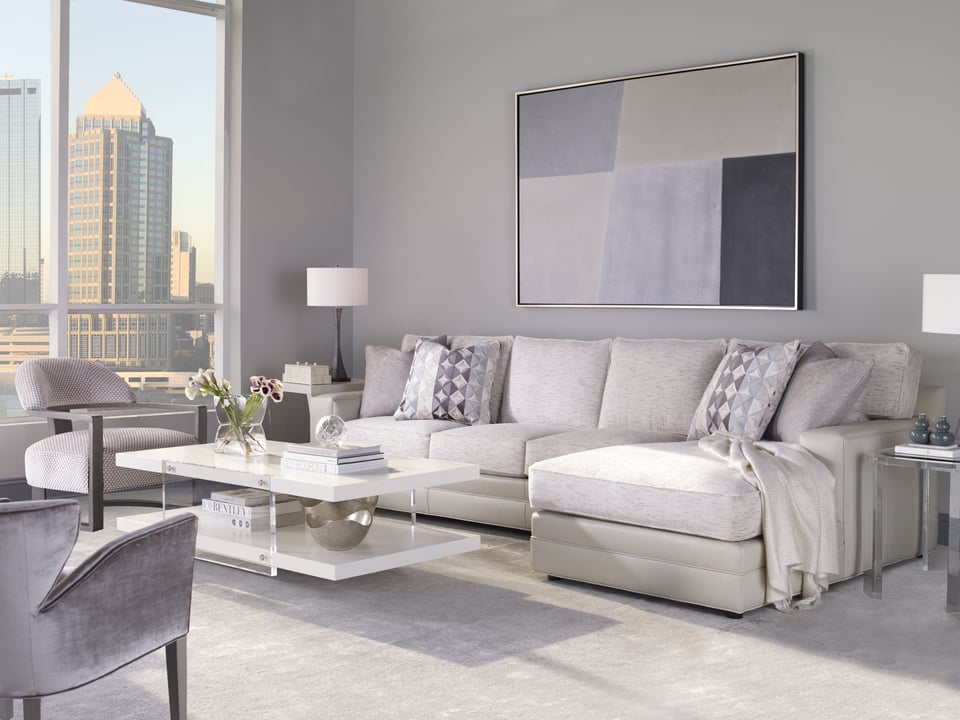 Sofas are a big part of your home and your family. Whether it's that perfect spot for an afternoon nap or a great place to gather with your friends on the weekend, your sofa does a lot for you. And if you're spending a significant amount of time (and money) on it, it should last you a while, right?
At McElheran's Furniture + Design, we pride ourselves on giving you comfortable, beautiful, and timeless furniture without compromising on quality. We simply refuse to put furniture in our showroom that isn't going to last because your support and comfort are too important. Since 1994, our in-store designers, known as Design Guides, have helped our customers find beautiful sofas that are built to last so they can be a part of their homes for many years.
In this article, our Design Guides will explain how long you should expect your sofa to last and what to look out for if you're ready to upgrade and get yourself into a well-made, high-quality sofa.
How long should I expect a sofa to last?
A sofa that is well-made should last you 15 years.
Of course, there's a sliding scale when it comes to quality and longevity. A more promotionally priced sofa (in the $1,200 or less range) may only last you five years, while a sofa on the higher end ($3,500 and up) should get you closer to that 15-year mark.
That's not to say that money is the main factor in how long your sofa will last. The price point just reflects the quality and integrity of the sofa itself.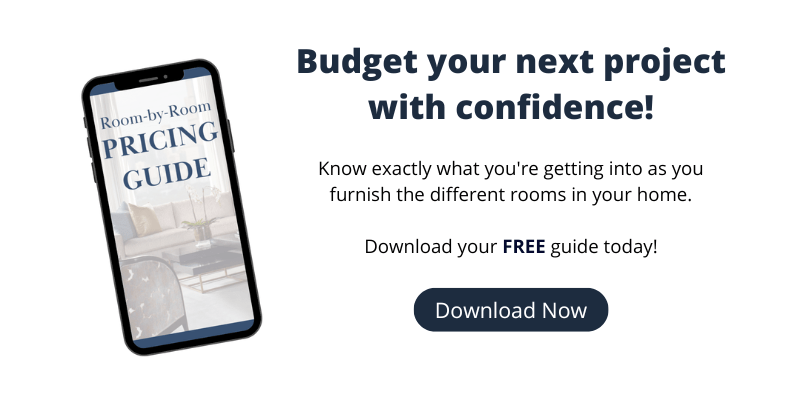 What does it mean if my sofa doesn't last 15 years?
1. Your sofa does not work with your lifestyle
Perhaps you originally bought your sofa thinking it was more of a decorative piece, so you compromised on the quality of the structure. Then along came a couple of kids, a dog, a cat, your brother had to move in and sleep on it for a few months…
Now, that pretty (but flimsy) sofa that was once a statement piece is getting a lot more use than you originally planned. It's starting to fall apart from overuse, and you certainly didn't consider the best type of fabric for repelling pet hair!
Another scenario for you: you've moved, and your sofa doesn't fit in your new space. This can be an actual size issue or just a feel. That sofa that looked great in the bonus room of your house now takes up too much space in the living room of your downsized condo.
Sometimes you outlive things – and furniture is no different.
2. Your tastes have changed
Maybe the structure of your sofa is just fine. The frame's good, the fabric isn't sagging, and nothing is squeaking. But you just want something new – a different colour or style. There's nothing wrong with changing things up!
However, if you don't want to get into this costly habit of craving change all the time, maybe a more timeless piece is the way to go for your next purchase. Timeless and well-made, of course.
3. Your sofa is of lower quality
Just to reiterate here, a sofa that is well-built and isn't beat up on a daily basis should last you about 15 years.
If you're sinking into your seat, something creaks every time you sit, and the fabric is wearing out way before 15 years, well, that's usually a pretty good sign that your sofa's quality isn't the best.
How can I tell if a sofa is high-quality?
There are some easy-to-spot signs of a more promotionally priced sofa, like untidy stitching or low-grade fabric, but most of the bigger indicators are "under the hood" and less obvious. So, it's definitely worth your time to ask about the structure of a sofa.
If the integrity of the sofa is a primary concern for you, some of the questions you might want to ask are:
1. How is the frame made?
If you're considering a wooden frame, it should be made of kiln-dried wood. This process of drying the wood before the sofa is built prevents the frame from warping over time.
The frame should be "glued and screwed" together to ensure the strength of the joining pieces. A lower-quality sofa primarily uses staples to bind pieces together.
For the most part, a good quality sofa has some heft to it. If the frame is well built and ready to support you and your family for the next decade and a half (maybe two), it should carry a bit of weight.
To see how you can spot a solid frame, check out Is There Really Any Difference Between a $4000 and a $1000 Sofa?
2. What kind of suspension is used in the construction of the sofa?
There are a few suspension systems used in well-made sofas. Listen up for words like: webbing, sinuous, no-sag wire, and 8-way hand-tied.
A web suspension, with high-quality seating, will weave bands very close together. The bands will go from the front to the back of the seat AND side to side to create a tight, trampoline-like seating deck.
Sinuous and no-sag wires are the most common type of suspension in sofas. Here, an S-shaped wire runs from the front to the back rail of the sofa, arching up in the middle to give a bit of a spring to the seat.
The 8-way hand-tied method is often considered the gold standard of seating suspension. A series of coils are attached to a webbing at the bottom of the frame. Then, the coils are tied eight different ways to the frame and surrounding coils. Yes, it's a very labour-intensive method, and the result is an extremely supportive seat.
3. What are the sofa cushions filled with?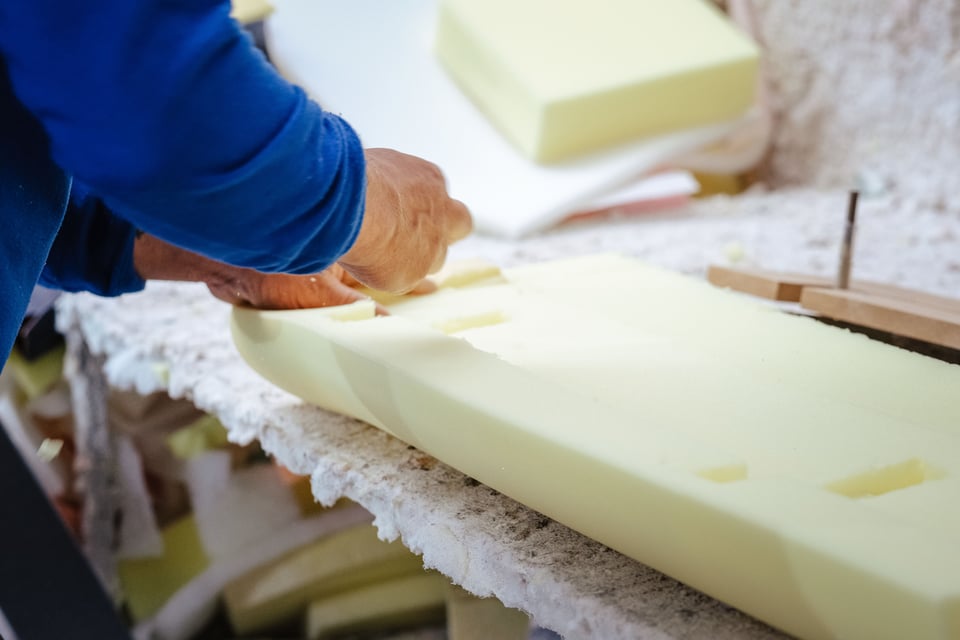 PHOTO CREDIT: Wirestock/Adobe Stock
Most sofa cushions on the market are filled with foam. And with that, you want to shoot for high density.
Most manufacturers use foam with a density rating of 1.5 lb to 2.5 lb. With a density close to 2.5 lb, paired with proper cushion flipping and rotation, you should get more than ten years out of your foam.
There's also high resiliency foam (HR) that, as the name suggests, is quite resilient and long-lasting and often seen in the best quality sofas.
Spring down is another cushion option that's almost exclusively seen in luxury, high-end brands. This method uses rows of springs, which are encased in foam and then wrapped in a layer of down and feathers. Spring down doesn't break down as much as foam and can last you a very long time.
15 years for a sofa? That's quite a commitment!
Committing to a sofa for 15 years can be good or bad, depending on your situation. If you like replacing your sofa often and saving some money in the here and now - that's more than okay!
However, if you LOVE the idea of a solid, well-built, investment piece that will be an integral part of your home for years to come, alright, there are a couple of things that you can do here. Check out the quality offered in these brands: The Best High-End Brands for Living Room Furniture to see what may work out for you.
If you're in the Edmonton area, schedule a visit with one of our Design Guides, too! And again, don't be afraid to ask those questions to make sure you're getting the best quality sofa for you and your lifestyle.