Cleaning Codes for Fabric and What They Mean for Your Furniture

Sasha Spencer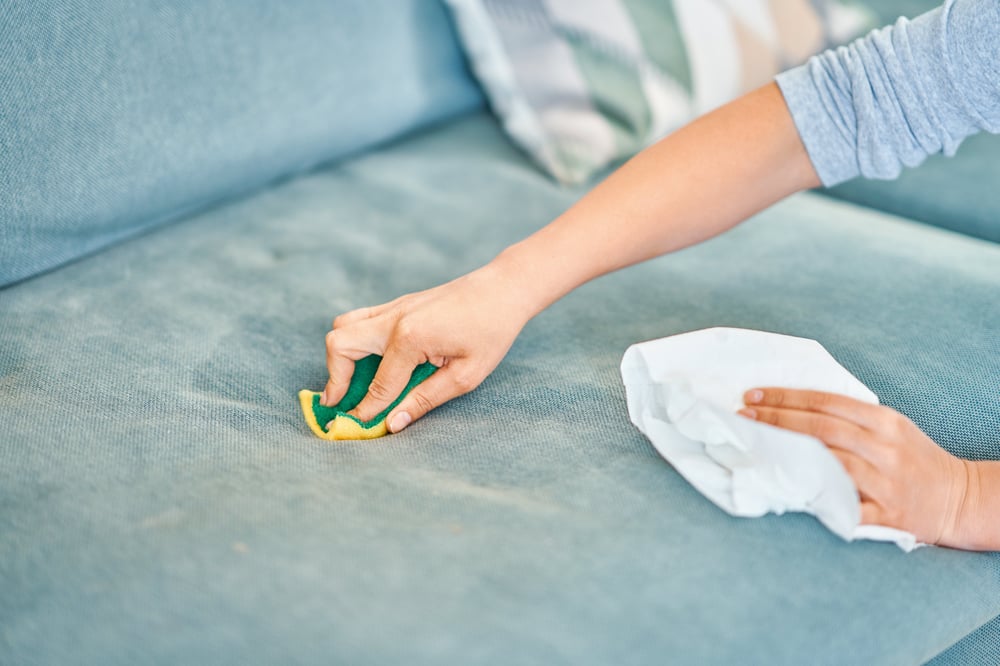 Your furniture is meant to be lived on and enjoyed. And sometimes that enjoyment comes with life's little messes! It's nothing that you can't handle – you just need to know how to clean the fabric on your furniture.
Have you seen furniture cleaning codes before? The W's or S's on a furniture label – what do those letters stand for and how are they going to help you clean your furniture?
At McElheran's Furniture + Design, we've been providing the Edmonton area with high-quality furniture since 1994. Our in-house designers, known as Design Guides, have helped many clients through the years find the perfect furniture for their homes. And when you find that perfect piece, you're going to want to keep it looking its best for years to come!
So, whether you've had a little spill on your upholstered dining chair or just want to prepare yourself for a mishap on your sofa, knowing your furniture's cleaning code is going to help you tackle stains that can happen to your furniture.
In this article, our Design Guides will run you through the different cleaning codes – there are actually not very many, so it should be pretty painless! We'll also go over what those codes mean and how you can get more information on taking care of the fabric on your furniture.
Why are cleaning codes important?
Cleaning codes categorize and inform you of the type of cleaners you can use on the fabric of your furniture.
If you ignore these cleaning codes, you could ruin your fabric because of discolouration, shrinkage, or dye transfer. You could even make a stain worse, or you just might not be able to get your furniture as clean as it could be with proper treatment.
Also, cleaning codes are mainly for taking care of small stains. If the stain is quite large or overtakes most of your piece of furniture, you may want to contact a professional or your furniture protection plan provider (if you have one). You can also explore the options of whether you should reupholster your furniture or just buy something new.
What are all cleaning codes for fabric furniture?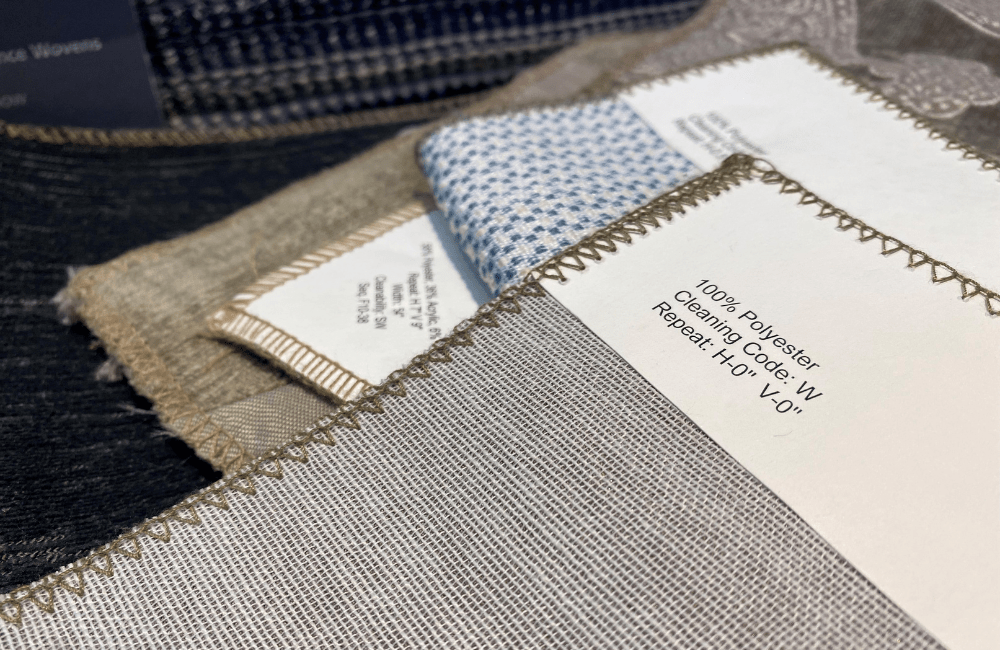 W
Wet, or water-based cleaners are permitted for cleaning a 'W' coded fabric. And water may be all you need, but if you require a little more cleaning power, you can use a water-based shampoo or foam upholstery cleaner.
And even though this type of fabric can handle water, a little goes a long way. It's best not to over-saturate the stain by using too much water or throwing your fabric in the washing machine.
Steam cleaning is compatible with 'W' fabrics since it is a water-based cleaning method, but – to be on the safe side – contact a professional before taking that measure to clean your furniture.
Most synthetic materials will have a W code (or W/S), like polyester and nylon.
S
Solvents are, essentially, dry cleaning solutions that clean and dissolve stains without the use of water.
These cleaners are often quite strong and can contain some harmful chemicals, so be sure to thoroughly read the instructions before using them.
More natural materials (linen, wool, and silk) work with solvents since water-based solutions could potentially leave a moisture ring or shrink the fabric.
W/S
Both water-based solutions and solvents – or a combination of the two – will work with 'W/S' fabrics.
Because there are so many treatment options available, this is where a spot test is a wise decision. (Quite honestly, spot tests are always a good idea!) Test out your cleaner on a hidden part of your furniture to see how it responds to the fabric before cleaning a larger, more noticeable area.
X
The 'X' really means 'no' - it's crossing out any notion of cleaning. In a nutshell, an 'X' coded fabric should not be cleaned with any type of cleaner or water.
If you do want to give your fabric a little TLC, it should only be cleaned by vacuuming (with the appropriate attachments) and light, dry brushing.
Velvet, or fabric synthetically made to mimic the pile and nap of velvet, usually fall into this 'X' cleaning category.
D
'D' stands for dry clean only. This cleaning code doesn't come up very often though, simply because of its similarities to the more common 'S' code. When a fabric requires solvent cleaners, those are essentially the same kind of cleaning solutions used in dry cleaning.
Where can I find cleaning codes?
Cleaning codes can often be found under the cushions of a sofa or chair or anywhere a tag may be attached to your furniture.
If you're in the process of customizing your furniture, most fabric swatches will display those details right on the information label.
Your furniture manufacturer, the fabric supplier, and the company that sold you your furniture should also have access to that kind of information.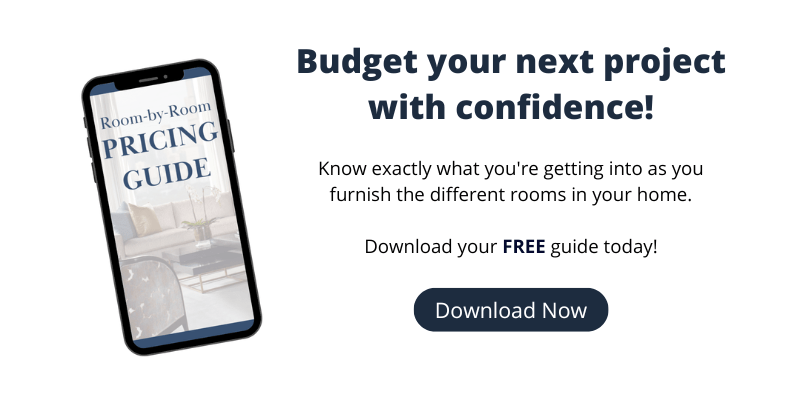 What if I want help with cleaning my furniture?
Honestly, if you're not comfortable with tackling a stain on your own – even if you know the cleaning code and how to handle it – don't.
It's perfectly understandable that you'd rather leave the cleaning in the hands of a professional. And lucky for you, there are people out there who can absolutely do that!
There are professional upholstery cleaning companies in the Edmonton area that can offer extra insight into cleaning methods, depending on your needs. Rick from Al-Care Carpet Cleaning & Upholstery suggests that it's actually easier and more cost-effective to go right to the professionals.
If you're unsure about how to treat a stain and you still try and do it on your own, you run the risk of damaging the fabric more. And then you'll really need a professional's help! Instead, going straight to a professional upholstery cleaner will basically save you a step and save you from (potentially) making a costly mistake.
For additional resources and cleaning information, consult the manufacturer's warranty, contact the fabric supplier, or the company where you bought your furniture.
What else can I do to look after the fabric on my furniture?
If, so far, you haven't had to do any damage control and clean your furniture, there are other ways that you can extend the life of it. Check out "How to Take Care of Your Fabric Sofa" for tips on general maintenance of your fabric furniture.
And if you're considering new furniture altogether schedule a visit to McElheran's! Our Design Guides would love to take you through our showroom so you can find that perfect piece of furniture for your home and – now that you know how to look after it – enjoy it for years to come