Sectional or Sofa & Chairs? 5 Questions to Ask Before You Decide

Sasha Spencer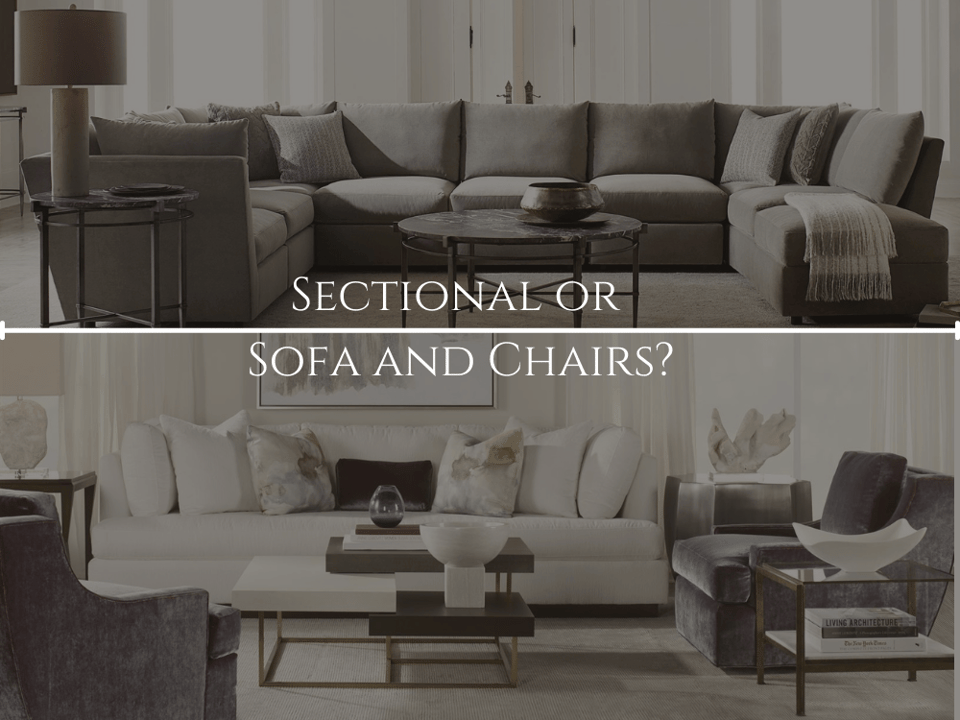 You need somewhere to sit in your living space, that's a given, but what should that look like exactly? You want your seating to look good but also serve the room in practically and functionally. Are there any wrong answers, or is a sectional truly better than getting a sofa and chairs – or vice versa?!
This is a main piece of furniture in your home we're talking about here! You need this piece to make sense for everyone that uses it. After all, we create memories on the very furniture that allow us to gather and interact with those around us.
Since 1994, McElheran's Furniture + Design has been committed to finding you the best pieces that work for you. And actually, a lot of the brands we carry offer both seating options – sectionals and sofas - giving you even more selection! We see that as a positive, even though sometimes, too much of a good thing can make decisions a little harder.
That's where our in-house designers, known as Design Guides, come in. They're here to guide you through these types of debates and questions. There isn't always a clear right or wrong answer, but they can at least nudge you in the direction that's going to make the most sense for your space.
Our Design Guides will share the questions you should ask yourself when deciding on a sectional or sofa with chairs. There are definitely a few things that you should consider before finalizing your decision, and this article will help you out.
5 questions to determine whether you should get a sectional or a sofa and chairs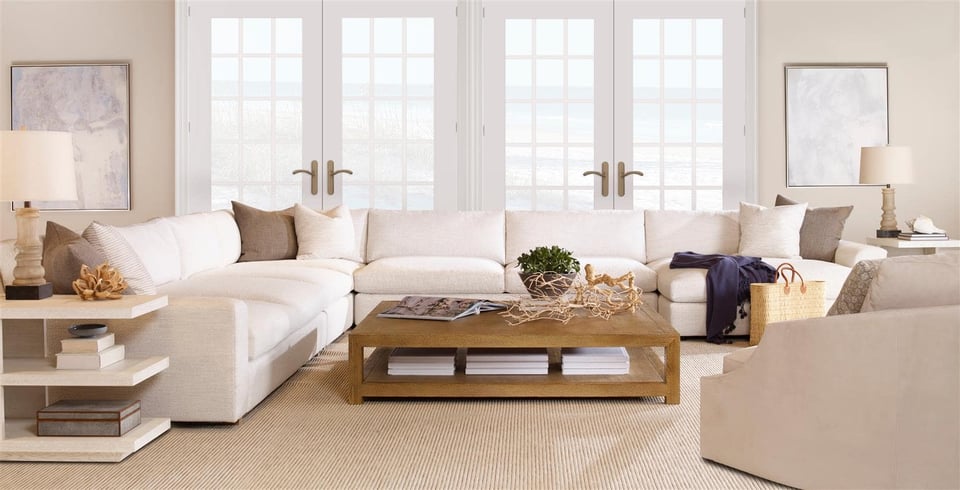 Question #1: How much physical space do I have for seating?
This is an important question to ask yourself with basically any piece of furniture. I mean, you wouldn't buy a king-sized bed if you're bedroom is the size of a broom closet, right?
And keep in mind, yes, the dimension of the room will help to determine what can and can't fit inside it, but that doesn't mean you should go after furniture that just barely fits. Even if you can get it through the door, it could overwhelm the space, leaving very little room for anything else.
Inherently, sectionals take up more room and are less flexible. So, if your primary concern is losing space by plunking down a large piece of furniture, you may want to avoid a sectional.
Instead, a sofa and chairs can give you the seating you desire, while leaving enough space for other accents and accessories.
While the overall amount of space plays a critical role, it's also important to acknowledge the configuration of a room.
If your room is long and narrow or oddly shaped, a sleek couch and accent chair is a more forgiving and workable option.
On the other hand, a sectional can really help to distinguish an open area. It's right there in the name - sectional – it can help section off a space in your home, should you need it.
Question #2: Who is using the room?
If your family spends many cozy nights hanging out in the living room, a sectional may be the better choice. More seating with fewer partitions allows for an intimate and relaxing experience. Sectionals give you a comfortable and casual pit to unwind and hang out with your loved ones.
Alternatively, if the space is more formal and occasionally used by guests, they may appreciate the personal space provided by a sofa and individual seating.
Question #3: How important is a flexible configuration to me?
Flexibility could mean a couple of different things for you, so here are some questions that are a little more specific:
Do I see the need for the seats to rotate or move often?
Am I the type of person that likes to change up the look of my home frequently?
If you answered yes to either of those questions, a sofa and chairs will help you out by offering that mobility that you need!
Conceptually, sofas and chairs are easier to rearrange, move, and modify. Moving a chair or changing the angle of a sofa can instantly change the entire look of a room.
If flexibility isn't as big of a deal to you - you usually find something you like and stick with it for a while - a sectional is right up your alley. A sectional is also a great option if you don't find the need to move your seats around or adjust your seating layout.
Question #4: What is the function of the space?
Once you have a solid understanding of what occurs in your living space on a day-to-day basis, you can work towards creating an appropriate seating arrangement. Certain types of seating are just better depending on how you're using the room.
For instance, if the function of your space is for your family to hang out, watch Netflix, and really just relax, a sectional can provide that casual setting for you.
If your room is multi-functional and has a few different focal points (like a TV, view, or fireplace), you're better off with a sofa and chairs. The flexibility of a sofa and chairs will allow you to change your seating arrangement based on the activity and company in your space.
And speaking of company, if the room is more geared towards entertaining, a sofa and chairs may be the more comfortable option as it gives your guests more separation in seating.
Question #5: What is the look that I'm trying to achieve?
Because you're covering so much area with one piece, a sectional gives off a more uniform look. So, if you'd like to create more interest with different textures, upholstery, and colour, a sofa and chairs allow you to play around with your look.
That's not to say that you can't do that with sectionals, though. You can still add these visual elements through blankets, pillows, and other accessories.
Although there are plenty of sleek sectionals available, they do tend to come with a bit more visual weight. So, if you'd like a more compact aesthetic in your home, a sofa and chairs will be the better choice.
Now, if you're going for a more casual and inviting atmosphere, a sectional is the way to go. Sectionals naturally give off a warmer feel, encouraging people to gather and get cozy.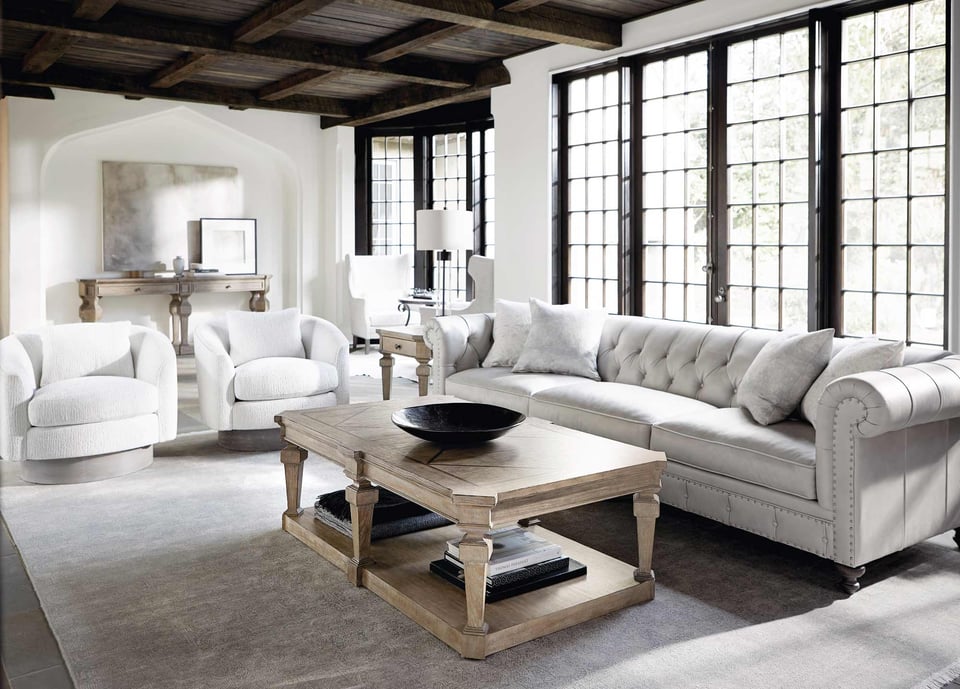 Sectional or sofa and chairs – which is better for me?
You've gone through those questions to get a better idea of what kind of seating arrangement will work best for you and your home. Now, let's quickly run down a few features (good and bad) for each option.
Advantages of a sectional
Offers a more casual and intimate setting
Allows for more seating
Problems with a sectional
Inflexibility and rigid styling
Every seated person may not have access to a landing surface, like a cocktail table
Advantages of a sofa and chairs
A lot of flexibility with seating arrangements and styling
Gives a more pronounced and designated area to sit
Problems with a sofa and chairs
Less seating available
Requires more purchases instead of a singular piece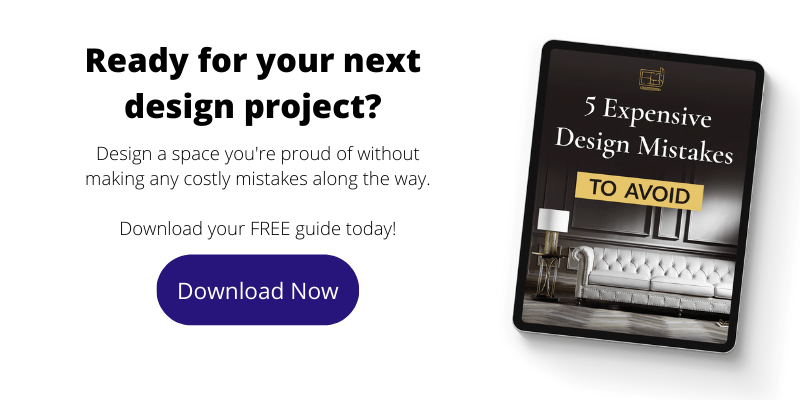 Space planning can give you the answer between sectionals or a sofa and chairs
Making a big purchase (like on a sectional or sofa) takes time and of course you want to make the best decision that you're 100% satisfied with. Have you considered space planning?
That can really help you figure out what you're looking for in your space and how your furniture can help you achieve that. Oh – and before you dive into that, have a look at Space Planning: The 3 Most Common Mistakes, so you won't make any costly errors!
Our Design Guides can absolutely help you get off the ground with space planning, too. And bring you around McElheran's Furniture + Design to see our selection of sectionals, sofas, and chairs. If you're in the Edmonton area, schedule a visit to take a look around our showroom today.