Freshen Up the Look of Your Room: 10 Small Things That Make a Big Difference

Sasha Spencer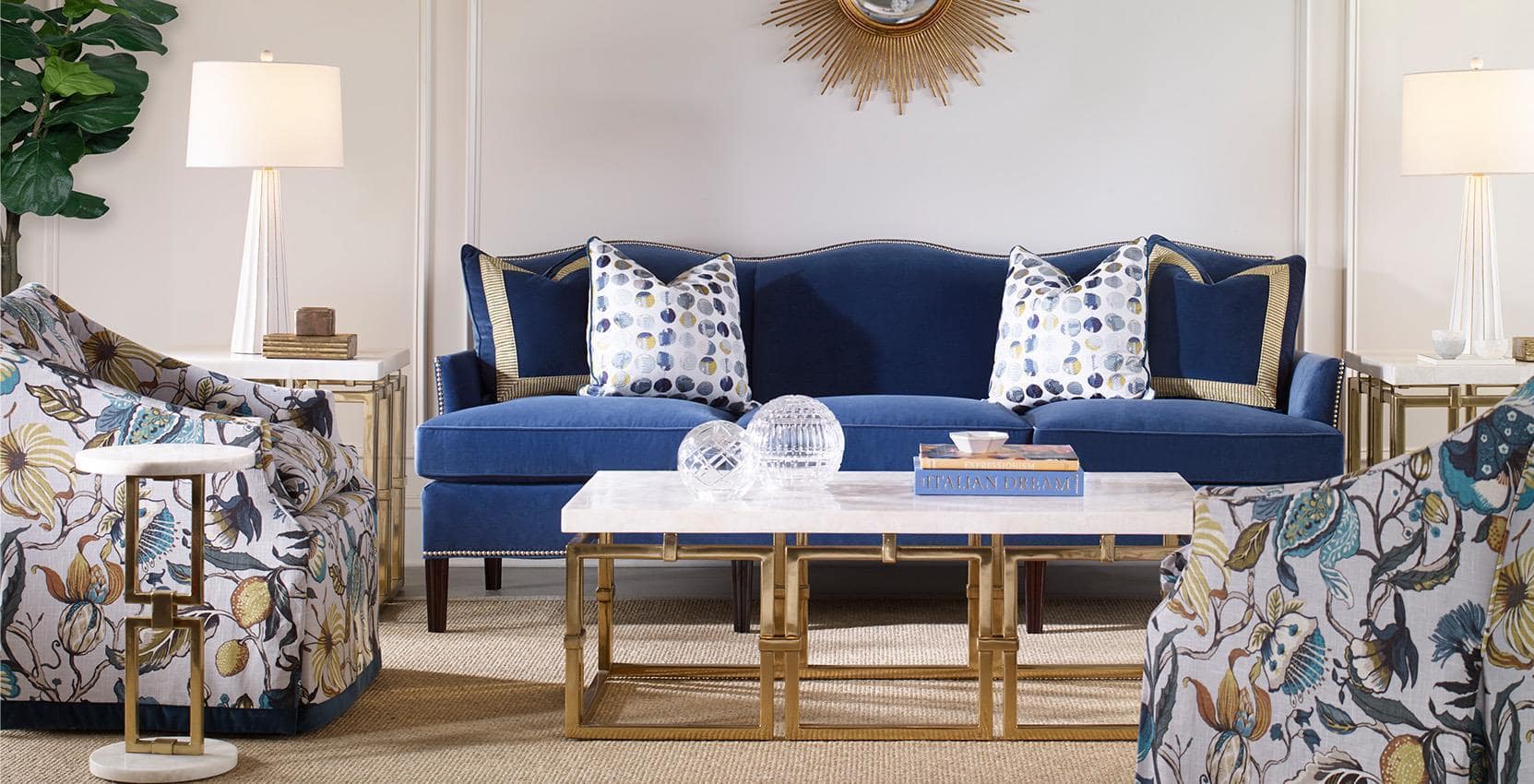 You've been living in your space for quite some time now. You've put in the work to get your room looking absolutely perfect. And you can see there's nothing wrong with your sofa or your bedroom set – it's not like you need to completely refurnish - but things just feel a little stale. You might not even be able to put your finger on it, but you just know that something needs to change. Otherwise, you won't feel comfortable – you won't feel at home.
At McElheran's Furniture + Design, our in-house designers are known as Design Guides. With over 60 years of combined design experience, they've tackled almost any design project imaginable. Even those smaller scale ones, where customers – like you – are just looking for a refresh. Something to put that oompf back in their room.
In this article, our Design Guides will share the 10 things that you can do to put that spark back into any room of your home. You don't have to do all 10, you don't even have to do one, but this list is here so you can refer to it anytime you feel like your room is in bad need of a refresh.
1. Move your furniture around
It's amazing how much moving your dining table a foot to the left or bringing your sofa a couple of inches away from a wall can really change the look and flow of a room.
Perhaps you have multiple focal points in a room, too. That's an opportunity to focus your furniture differently, like toward a view instead of a fireplace or a TV rather than a feature wall. A simple shift with your furniture may give you that refresh you need!
2. Accessorize and add new art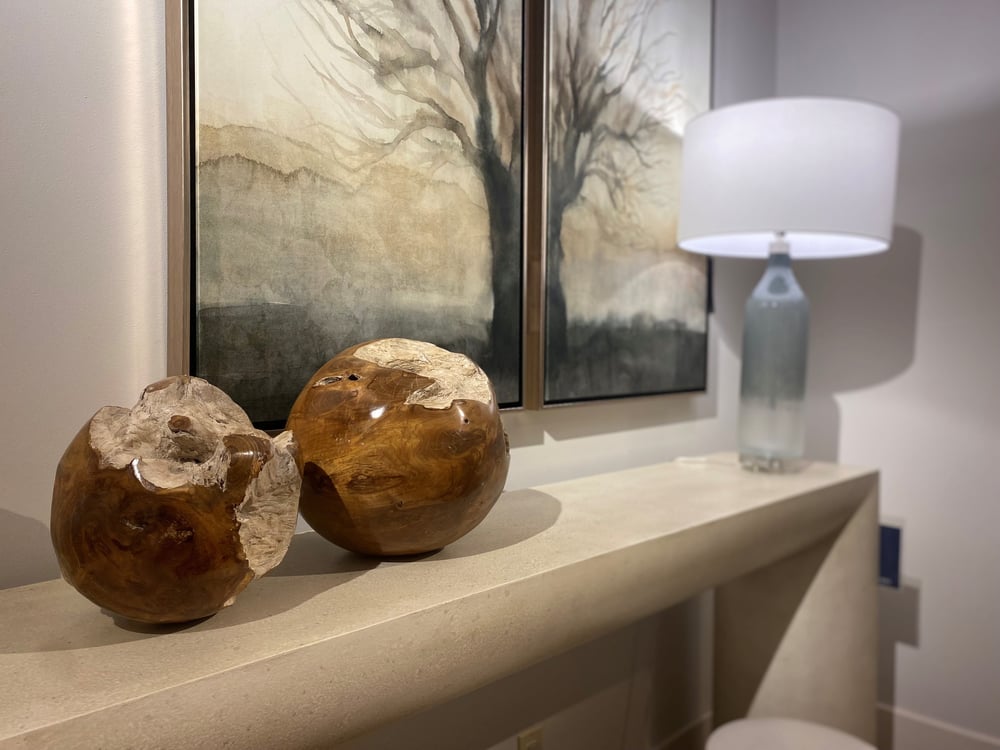 This is one of the easiest ways that you can add a pop of colour to a room or slowly introduce a new style. Find new accessories to add here and there or replace old pieces that no longer speak to you.
These accessories can be small accent pieces or large murals that you can build an entire look around – and everything in between!
And never underestimate the power of a toss cushion. It can elevate a monochromatic, neutral-toned sectional, create more visual interest, and tie together other style elements in the room.
3. Add some personal touches
Are you the type of person that neatly tucks away your books, pictures, and other personal effects? Why not bring those out for everyone to see? It can create an intimate, lived-in, and cozy atmosphere.
And maybe that's what you've been missing – that personal touch that's authentically you and makes you truly feel at home.
4. Try the less is more approach
You might just be at a point where you took a style a little too far and you're feeling overwhelmed by it. What you can do, essentially, is start over by stripping your room down. Take out all your décor and accessories and slowly start putting them back.
This will help you prioritize what you really want to have in your room and may find that you prefer a more scaled-back look.
5. Brush on a coat of paint
Even if it's the same colour that you already have on your walls, a fresh coat of paint can do wonders! It instantly gives your room a cleaner, more polished look.
And if you are planning on completely changing the colour, don't feel like you have to do the whole room. Pick one wall, turn it into a feature wall and see how you feel after living with that new colour for a bit.
And if you're looking for more pattern and detail on your walls, wallpaper is always a great option to freshen up the look of a room.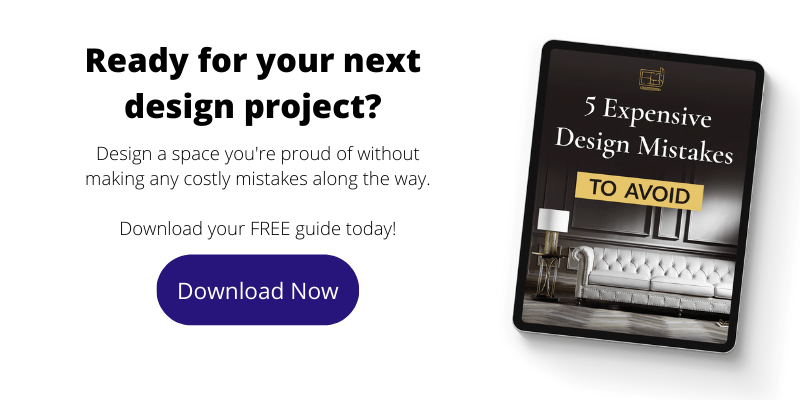 6. Change up your lighting
When it comes to design and décor, lighting is often an afterthought, but the amount of light and the type of lighting you have in a room can really change the overall feel.
You can change up your lighting by adding different sources, through lamps and candles, and using dimmers so you're always in control of the brightness. And sometimes the simplest thing, like going from a daylight bulb to a soft white bulb, can take a room from bright and vibrant to warm and cozy.
Oh, and adding a mirror or two can also reflect in more light and add additional interest to your walls, complementing the rest of your décor.
7. Bring in natural elements
It's maybe a little on the nose with freshening up your space, but adding in natural, earthy elements can give any room life! A few potted plants, succulents, flowers, and even a fruit bowl adds a certain vitality that you just can't get from an ornament or picture frame.
8. Play around with different scents
Indulge all your senses, including smell, as you give your room a refresh.
The old trope of real estate agents sending that "fresh baked smell" wafting through the hallways when they show homes… well, it's an old trope for a reason. It makes people feel at home!
You can add a new scent to your home through candles, incense, diffusers, and air fresheners – all of which can double as décor.
9. Look for inspiration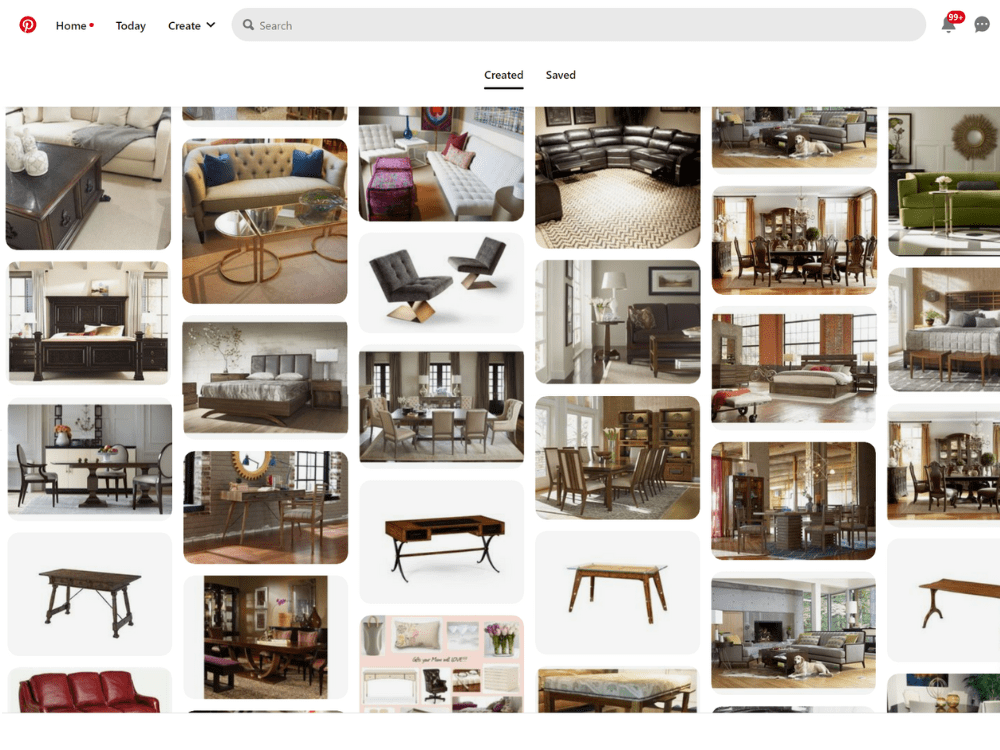 If you're good with your main pieces, like your bed, try seeing how similar beds are staged in a room. You can try this out by scrolling around on Pinterest, doing a quick Google search, following bedroom design hashtags on social media, or taking a walk through a showroom!
See how your existing pieces measure up to other design elements and find out how to incorporate new features into your room.
10. Get a second opinion
Because it's your room that we're looking at here, you're going to see it through a different lens than everybody else, right? Getting an unbiased, objective opinion may help you pinpoint what you can do to freshen up your look.
You can go to a friend – as long as they're willing to be honest – or you can seek professional design advice.
It never hurts to have a second set of eyes when you're tackling a project that's so visual in nature.
What if I want to make bigger changes to my room?
If you've gotten through this article and you've realized that maybe you're in need of more than just a little refresh, well, now you know! Perhaps your entire dining room set is the issue or maybe your sofa just has to go. Check out The Most Popular Sofa Styles of 2022 to see if those styles are more in line with what you're thinking.
And whether you making a significant change or just looking for some ideas to spruce up a room in your home, schedule a visit to McElheran's! Our Design Guides are ready to tackle any sort of project – big or small – so you can get back to loving your room and feeling right at home.