Everything You Need to Know About Caracole

Sasha Spencer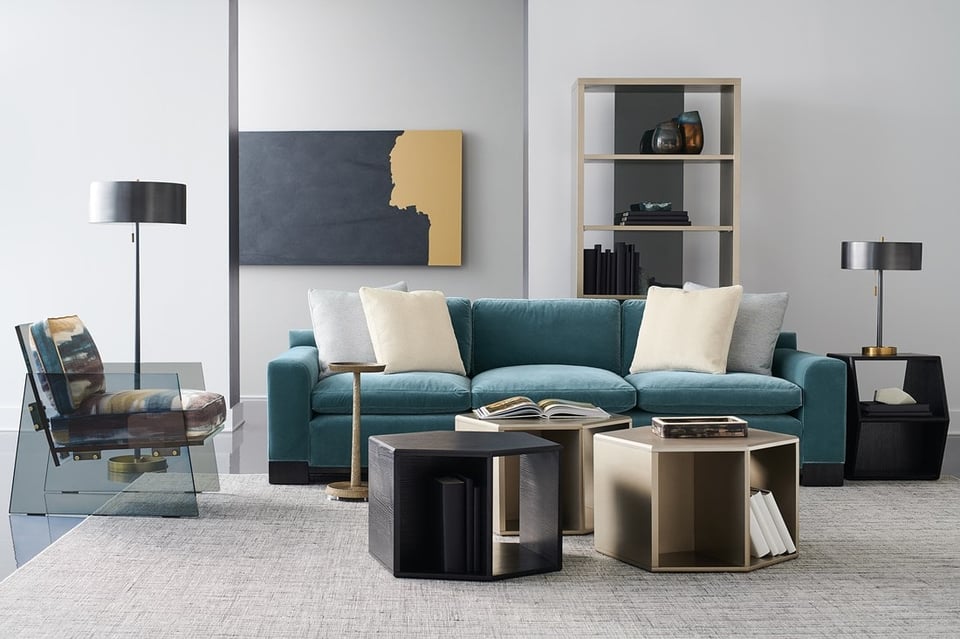 Caracole certainly offers distinctive, conversational pieces that can tie any room together. There's no doubt that this furniture is eye-catching, but is Caracole going to help you achieve that desired look at an attractive price point? And what about the quality? How do you know if Caracole is really the right furniture manufacturer for you?
Since opening in 1994, McElheran's Furniture + Design has always looked to bring new and exciting brands into our showroom for you to see. You've come to expect quality, style, and the utmost value from McElheran's, and with Caracole, it's no different. We do understand that Caracole is not for everyone -that's why there are other options available – but if you're already considering Caracole, we want you to feel confident in your purchase.
In this article, McElheran's owner, Jeff McElheran, will speak to this elegant brand. We'll also get some expert insight from Caracole's brand ambassador, Shane Forbes. During this overview of Caracole, we'll dive into:
Finally, we'll discuss who Caracole is a good fit for – and maybe it's you! That way, you can make an informed decision on whether you should go with Caracole for your next furniture purchase.
Caracole: A brief history and branding
Caracole was introduced in 2009 when Markor took over Schnadig International Corporation. Caracole quickly made impressive strides in the furniture industry by emphasizing elegant details and affordable luxury.
With inspiration from the original Schnadig International Corporation, Caracole furnishings started out as rather traditional with notes of Hollywood glam. You can still find classic pieces like that from Caracole today, but in the interest of evolving and appealing to a broader audience, Caracole now offers a more casual aesthetic.
The name Caracole is an equestrian term, meaning a slight turn by a horse. Caracole made that slight turn and continues to do that today by taking "a beautiful turn in a new direction" with furniture.
The designers and manufacturers concentrate on creating fashionable looks at the best value while injecting personality into every single piece. The distinctive elements of Caracole allow you to mix and match different looks to truly make your own one-of-a-kind space.
You can find most of their products with memorable names. That not only adds a punch of personality to a piece, but it keeps it top-of-mind. Think about it, you're more likely to remember that interestingly shaped chair called "Half Moon" than that other chair with only an obscure manufacturer's code as a name.
You can furnish most of your home under the Caracole umbrella, too. Caracole offers furniture for the bedroom, dining room, living room, office, bar, and plenty of accessories to add a casual chicness to any look.
What sets Caracole apart from other furniture companies?
Caracole puts a lot of care and attention into every detail on every piece of furniture. You, the customer, are at the forefront of these fashionable designs, as Caracole is committed to bringing you affordable luxury.
Jeff McElheran is blown away by the attention to detail he has seen in Caracole products. From an accent chair to a nightstand, Caracole is determined to take the time to refine every single detail. It's this dedication that brings out unique, intriguing, and standout pieces.
As much as Caracole is all about the details, their pieces are structurally sound, as well. One of the best suspension systems used in furniture, the 8-way hand-tied method, is the usual way that Caracole sofas are built.
So, with Caracole, your pieces are functional, but also stylish and unique.
Caracole's Portfolio
Whether you're looking for a traditional bed, a luxuriously embellished credenza, or a striking accent chair, Caracole has plenty of options for you with its extensive catalog.
Caracole Classic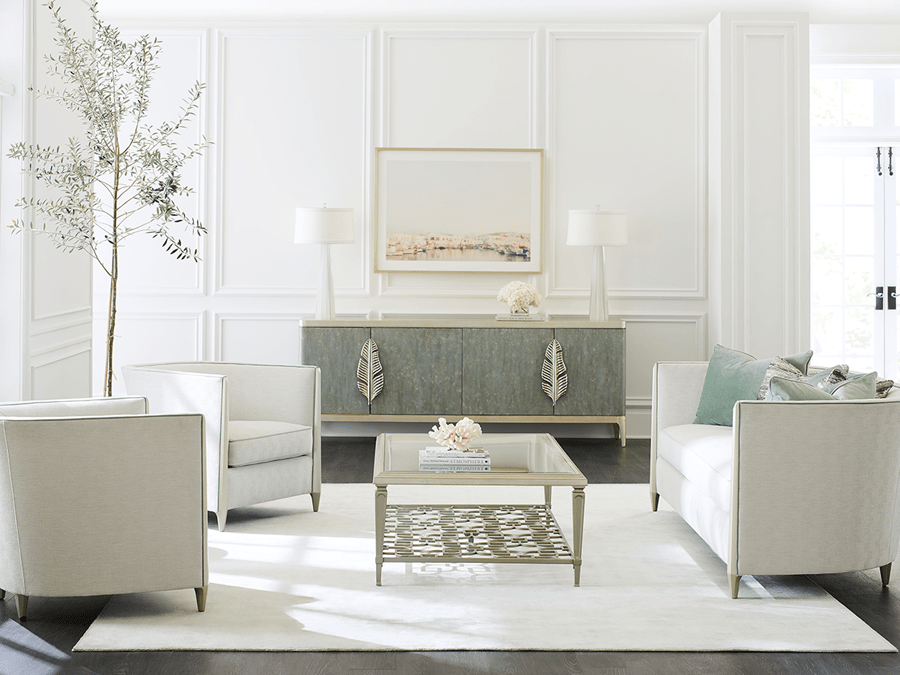 These furnishings are inherently traditional, but with a contemporary and comfortable feel – a staple from Caracole.
Caracole carefully selects from over 80 different finishes to get the look and feel just right for every piece. Unique materials like silver and gold leaf and fumed Eucalyptus complement a neutral palette of fabrics.
These high-quality and extremely distinctive pieces add sophistication and uniqueness to any room in your home.
Caracole Signature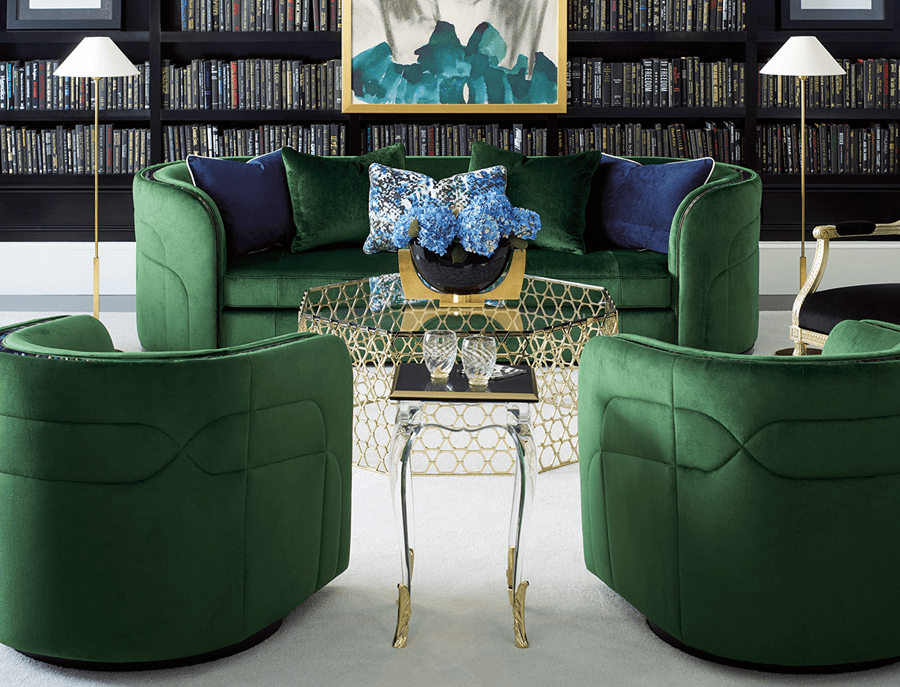 Caracole Signature is all about luxury and indulgence. And it is reflected by its higher price points. Caracole Signature is meant for the discerning, and potentially elite, consumer. Furniture within this line features highly polished finishes and luscious fabrics for a dramatic and opulent look.
Caracole Modern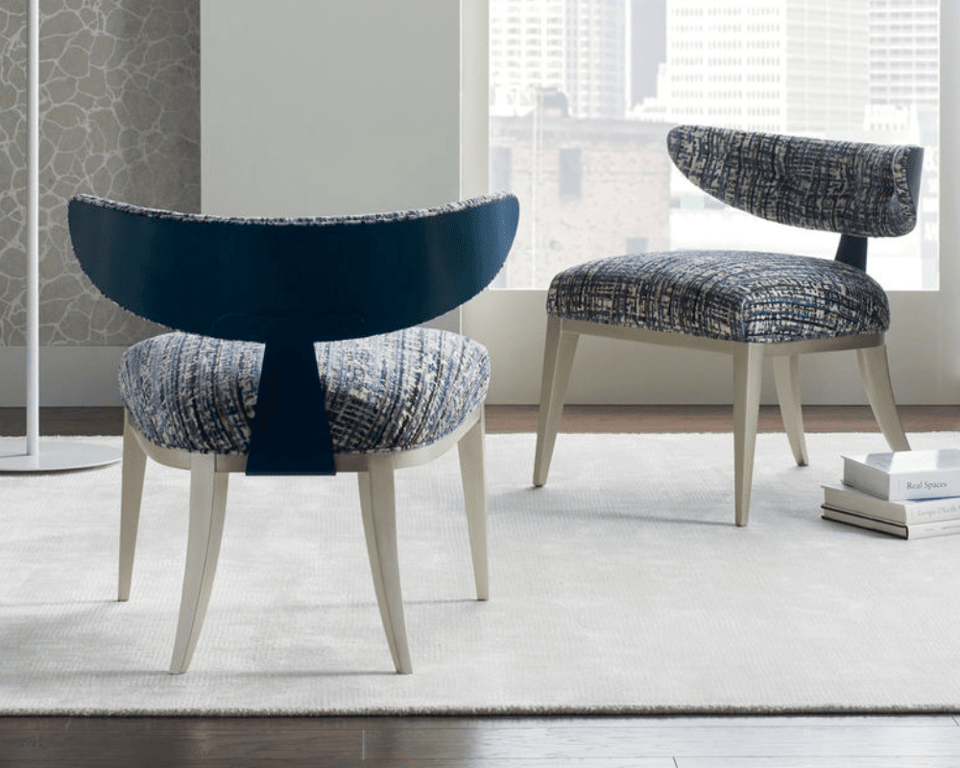 When you give the entire Caracole brand a once-over, it tends to lean toward a more traditional and softer look. However, Caracole Modern certainly shakes things up!
Deep, rich colours, sleek furniture, and small-scale accessories can all be found within Caracole Modern.
This line is well suited for condos or smaller secondary homes. The pieces are well-thought-out, bringing style, quality, and functionality into your living space through natural materials and modern, durable fabrics.
Caracole Couture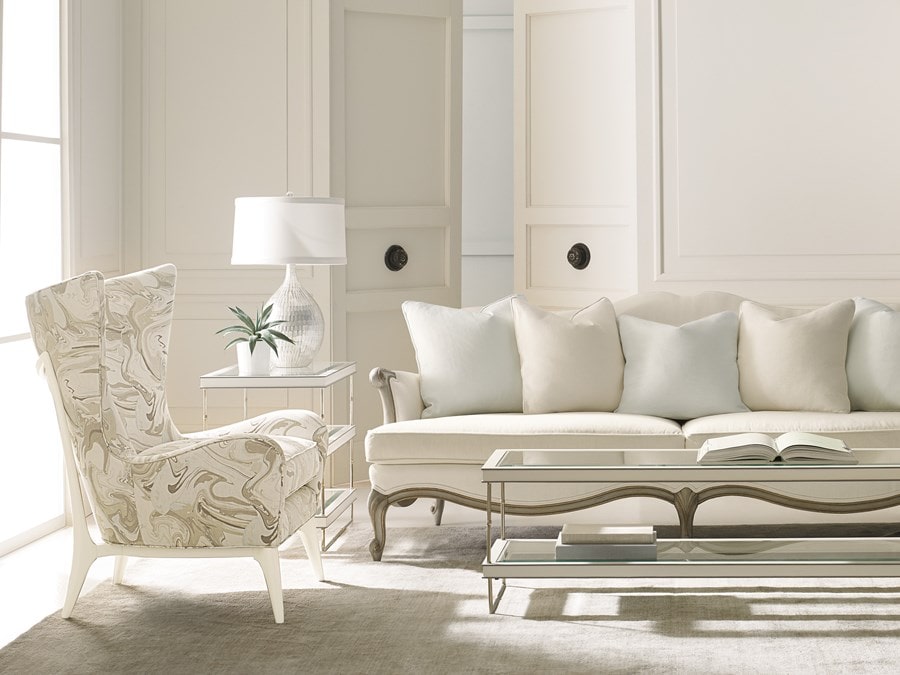 This is Caracole's Custom Upholstery program, made just for you.
There are over 50 frames within this program and those come in 35 signature Caracole finishes. Or, you can use any Benjamin Moore paint colour to perfectly match your room.
The options continue with more than 350 fabrics, colours, and textures available. And if you're looking for those finishing details, Caracole offers nail heads and extra throw pillows in complementary fabrics to achieve your perfectly curated look.
According to Shane Forbes of Caracole, the company is looking to add even more to its Couture portfolio. So, the furniture you passed up because it didn't come in the colour or finish you want, may eventually be customizable. Just something to keep an eye on with Caracole in the coming years.
Caracole Composition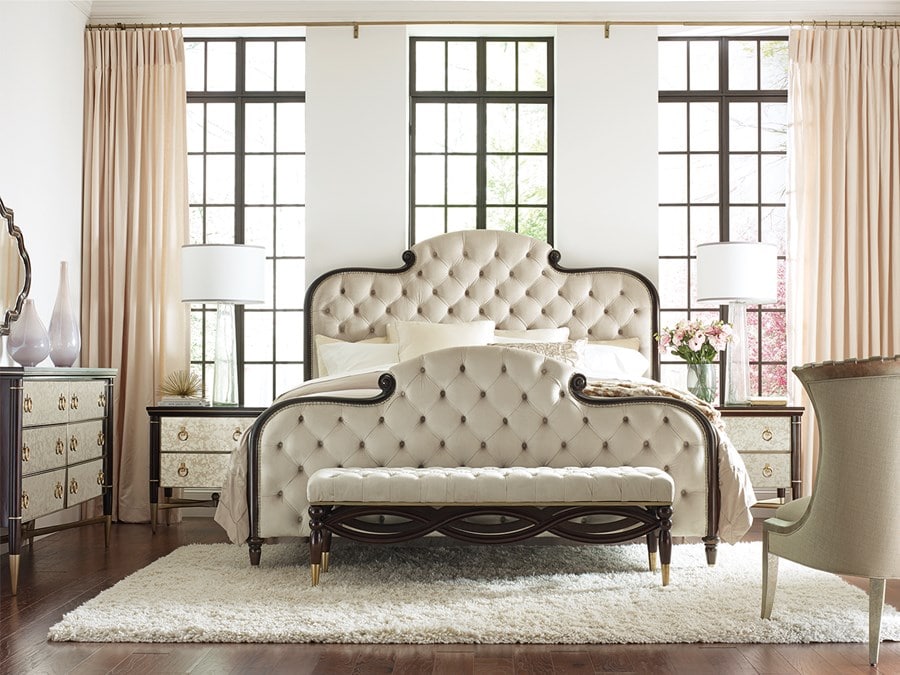 This line is all about elegance and warmth. A perfect harmony of rich woods, high-quality fabrics, and timeless accents will give your bedroom, dining, or living room a beautifully grand and sophisticated feel.
The average price of Caracole products
In order to have a better understanding of the financial commitment that you're getting into with Caracole, Shane Forbes went into a couple of basic price points. Keep in mind that certain lines, like Signature, will have higher prices than Modern or Classic.
Average sofa price: $4,000 - $6,000
Average dining table: $4,000 - $6,000 (add another $1,000 – $1,500 per chair)
Average bed frame: $4,000, - $6,000
Warranty on Caracole products
Frame: 5 years
Spring System: 5 years
Cushions: 1 year
Fabric and leather: 1 year
Case goods (furniture designed for storage, like bookshelves and bureaus): 1 year
Where is Caracole furniture made?
Caracole's headquarters are located in the US, with a couple of showrooms and warehouses there, as well.
When it comes to the actual construction of the furniture, that is primarily done in state-of-the-art factories in China and Vietnam.
If you have any apprehension over furniture made overseas, check out 5 Myths on Imported Furniture.
Who is Caracole a good fit for?
Over the last few years, Caracole has expanded to appeal to a broader audience, because everyone deserves affordable luxury in their home. You can be style-savvy and trendy at any age or income, and Caracole is there to bring your designs to life!
If you're looking for pieces that are generally more traditional, but with an updated and casual twist, you're certainly in the right place if you're looking at Caracole.
For the most part, Caracole carries more neutral and softer pieces, so there are a lot of beige, greys, and creams to choose from; however, Caracole also offers pops of colour in their products, like a lush teal or dark purple.
Are you living in a small-scale home, or maybe you don't like your furniture taking up too much room? Caracole carries beautiful furniture, perfect for smaller spaces.
If you're a pretty indecisive person, honestly, Caracole may be the best choice for you. The designers at Caracole have carefully chosen the best fabrics and finishes on a majority of their pieces, so you don't have to! This eliminates the guesswork and the nagging feeling of, "will this even look good?" Plus, it takes out any responsibility of choosing your own fabric or finishes.
Another advantage of less customization is that it generally takes less time to get your furniture ordered and delivered. And we've seen how lead times are currently plaguing the furniture industry, so getting your furniture in a timely manner is always a nice thing.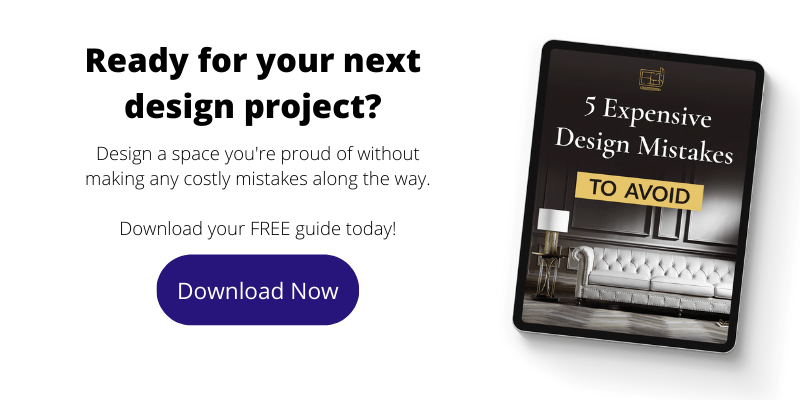 Who is Caracole not a good fit for?
Much of what Caracole carries is sold as shown. If you're in the market for highly customizable furniture – something that you can design right down to the inch - you may not be satisfied with the options from Caracole. They certainly offer some customization, but not on all their pieces.
Although the brand does offer some strikingly modern items, for the most part, they are rather classic and traditional. So, if you're furnishing your home from top to bottom and want everything to have a very modern and angular aesthetic, you may not be able to do it all with Caracole.
To allow you to explore and find your own style, Caracole sees more value in creating individual pieces, as opposed to collections. So, if you're looking to make a quick, bulk purchase for a multi-piece, uniform-looking set, you may want to skip over Caracole. However, their unique pieces do offer you the freedom of mixing and matching because they work so well together.
Are there similar brands to Caracole that I should know about?
At McElheran's Furniture + Design, we would consider Caracole a reputable high-end brand, but there are certainly others out there to choose from! If you'd like to explore your options further, check out The Best High-End Brands in Living Room Furniture.
Schedule a visit to McElheran's Furniture + Design for the next time you're in Edmonton! We would love to show you around and give you a chance to explore our selection of Caracole products.