Marcantonio Designs: High-End Canadian Furniture

Sasha Spencer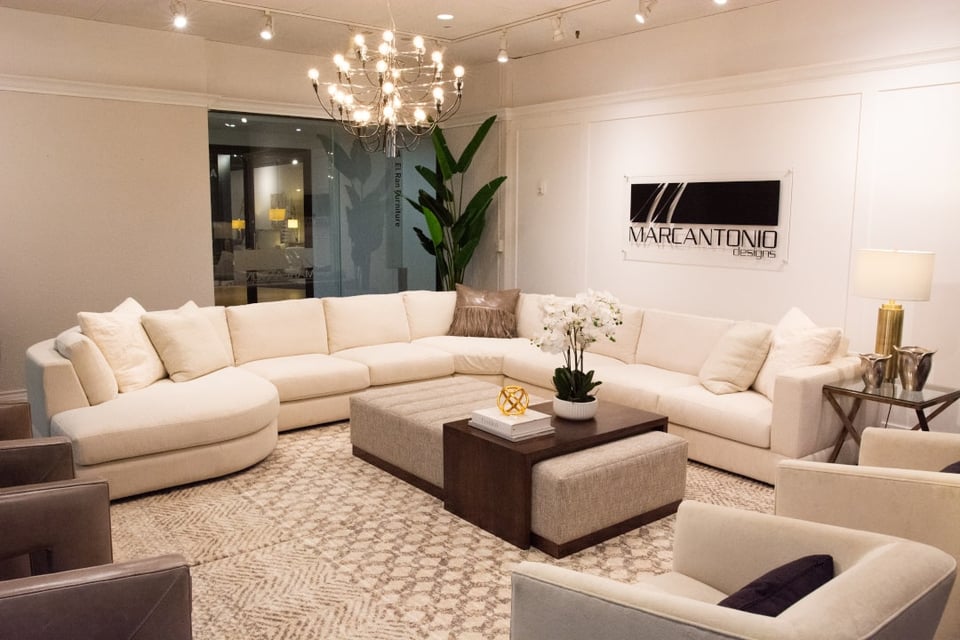 It's all in the details, right? And that's really what Marcantonio Designs specializes in. But is that attention to detail going to help you achieve your ideal look? And who knows, maybe you won't even like the style that Marcantonio offers.
So, how are you going to know if this Canadian company is the right choice to furnish your space?
At McElheran's Furniture + Design, we always hold all the products we bring in to the highest standard. You want to be able to visit a showroom with 100% confidence that every product you're looking at is of the best quality. And, of course, you're looking at style and value, too.
Marcantonio Designs passed the test at McElheran's Furniture + Design and now it's your turn to assess if these products are really going to be the best fit for you. They might not be, and that's okay! That's what this article will help you figure out.
In this article, our in-house designers (Design Guides), will take you through this high-quality Canadian brand of furniture. We've got a lot to look at here, like:
Finally, we'll discuss who Marcantonio Designs is a good fit for (spoiler alert: a lot of people are)! That way, you can make an informed decision on whether you should go with Marcantonio for your next furniture purchase.
Marcantonio: A brief history
The Marcantonio family legacy started with Joe Marcantonio. After 40 years in the furniture manufacturing industry, Joe decided to branch out on his own – with the help of his family.
Marcantonio Designs was founded in 2005, bringing meticulous attention to detail, fashion-forward thinking, and high-quality construction to the forefront of the Canadian furniture industry.
What sets Marcantonio apart from other furniture companies?
Marcantonio is a smaller company that's a little newer to the scene, but they have already made quite the impression in terms of quality and style.
First of all, Marcantonio's foam density standards are some of the highest in the furniture industry. With the industry average foam density at 1.8 pounds per PCF, Marcantonio towers over that at 2.6 pounds. And if you'd like to understand a little more about foam density and what you should be looking for, check out Measuring Foam Density and What It Means for Your Furniture.

McElheran's warehouse manager, Rob, LOVES Marcantonio because of the integrity of each and every piece. Rob sees everything that comes in and out of the warehouse and notes that since McElheran's started carrying Marcantonio, we have NEVER received a single service call to fix any of their products.
A lot of the quality and durability of Marcantonio furniture comes from the attention to detail in things that aren't really seen! Marcantonio pads the outside of their furniture extraordinarily well. Visually, it doesn't add to the aesthetic, but it certainly keeps the furniture structurally sound and stable.
But let's talk about the aesthetic for a second. That is something that Marcantonio excels at, as they're particularly discerning about their craftsmanship. Marcantonio's attention to detail is second to none.
One of our Design Guides, Teresa, points out that Marcantonio furniture "rewards you at every angle." No matter where you place your furniture or at what angle you look at it, you get to enjoy an exceptionally appealing and artistic piece.
When it comes to selecting the right kind of furniture for your home, Marcantonio provides a lot of size options within a style. You like a sectional that you see in a showroom? Great! You can probably get that same style in a sofa, loveseat, and a chair and a half, too.
Almost everything that Marcantonio carries can be made in fabric or leather. This company offers a reasonable selection of its own upholstery, but they also have relationships with other fabric distributors in North America. This gives you more options and brings down the cost since Marcantonio doesn't pay to store all the fabric they have access to.
The size of Marcantonio Designs plays in its favour, too. From what we've seen, when a customer wants a different finish or a bench seat instead of multiple cushions, a lot of times they'll make it work.
As a smaller company, Marcantonio has fewer staff; therefore, there are fewer channels to go through to at least get an answer to your inquiries. The small-scale, family-oriented feel of the company leaves the impression that they'll do as much as they can to accommodate the needs of their customers and clients.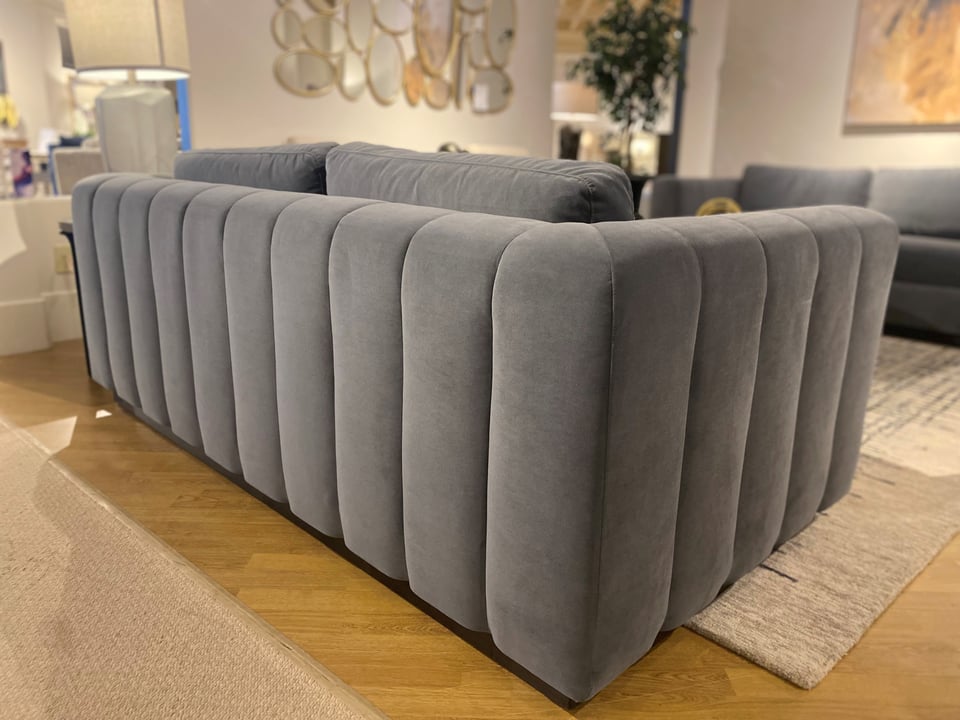 Marcantonio price points
To give you a better idea of what you're getting into with the cost of Marcantonio furniture, we'll break down a few key items for you. Oh, and since Marcantonio can pretty much make anything in both leather and fabric, we worked out those options, too.
Fabric three-seater sofa: $5,700+
Leather three-seater sofa: $6,200+
Fabric sectional: $13 000+
Leather sectional: $18,000+
Fabric chair: $2,700+
Leather chair: $3,500+
Marcantonio warranty information
Some of Marcantonio's furniture and its components are covered by a limited lifetime warranty. What that means for you is that you're protected as long as your furniture is kept in its original form. So, if you're re-upholstering, changing out cushions, or using improper cleaning methods, that will void the warranty.
Frames and springs are part of this limited lifetime warranty, except for dining chairs. The frames and springs in dining chairs are covered for up to five years.
Cushions and filling are warranted for three years to cover you against abnormal loss and resiliency.
And with fabric, you're usually covered under a one-year warranty.
Where is Marcantonio furniture made?
Marcantonio is all-Canadian. All their furniture is hand-crafted by their locally employed team in a factory in Concord, Ontario.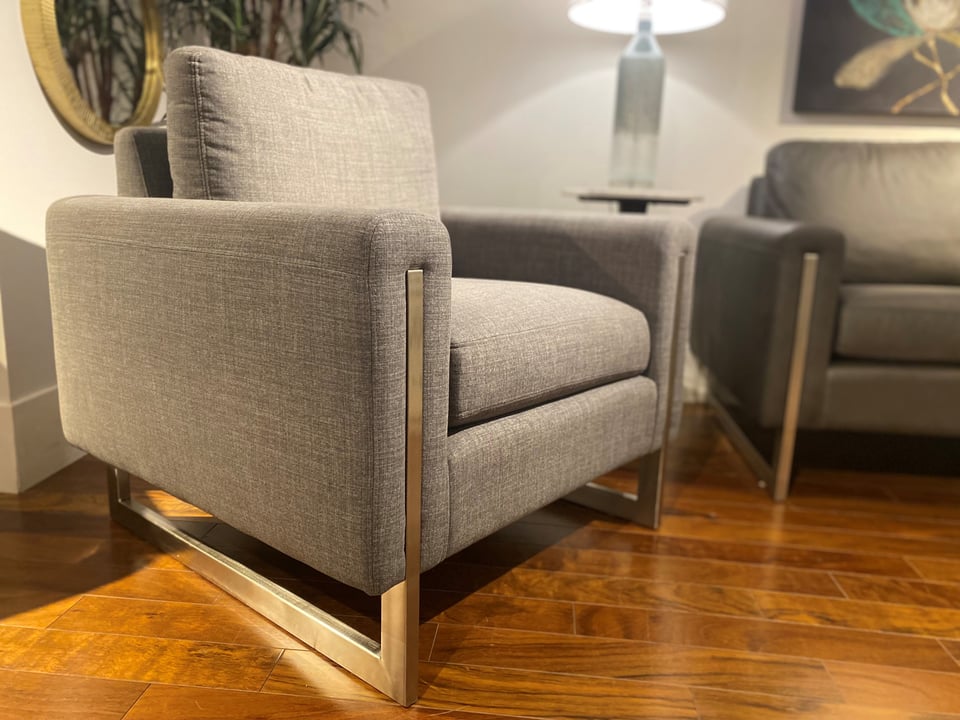 Who is a good fit for Marcantonio?
If you value quality and beautifully designed and constructed furniture, Marcantonio is really worth exploring. Honestly, you'd be hard-pressed to not find something of value within Marcantonio's lineup.
Again, the attention to detail that goes into every single piece of Marcantonio furniture is hard to match. If you want the utmost best of both worlds – quality and style, take a good look at Marcantonio.
And, of course, if you're someone that takes a lot of pride in filling your home with Canadian-made products, then Marcantonio will certainly fill that need. On top of that, you're also supporting a small business.
Who is not a good fit for Marcantonio?
With Marcantonio, you are paying for quality. And while their prices reflect the care and time that goes into every piece of furniture – furniture that will last for years in your home - their price points may be a little on the high end for some.
Most of Marcantonio's furniture is stationary, with the exception of a few chairs that swivel. So, if you're looking for power recliners or other types of motion furniture, you're just not going to have any luck with this company.
Marcantonio has a great selection of upholstery – particularly in solid colours. Fabric with pattern is available, but not in as high of quantities as solid options.
Finally, Marcantonio is facing longer lead times on furniture orders (as are a lot of companies.) So, if you absolutely need your new furniture in a couple of weeks, it may be better for you to look at another manufacturer or see if you can buy something off a showroom floor.
Are there similar brands to Marcantonio that I should know about?
At McElheran's Furniture + Design, we would consider Marcantonio a reputable high-end brand, but there are certainly others out there to choose from! If you'd like to explore your options further, check out The Best High-End Brands in Living Room Furniture.
Schedule a visit to McElheran's Furniture + Design for the next time you're in Edmonton! We would love to show you around and give you a chance to explore our selection of Marcantonio products.