An Overview of Bernhardt Furniture Company

Sasha Spencer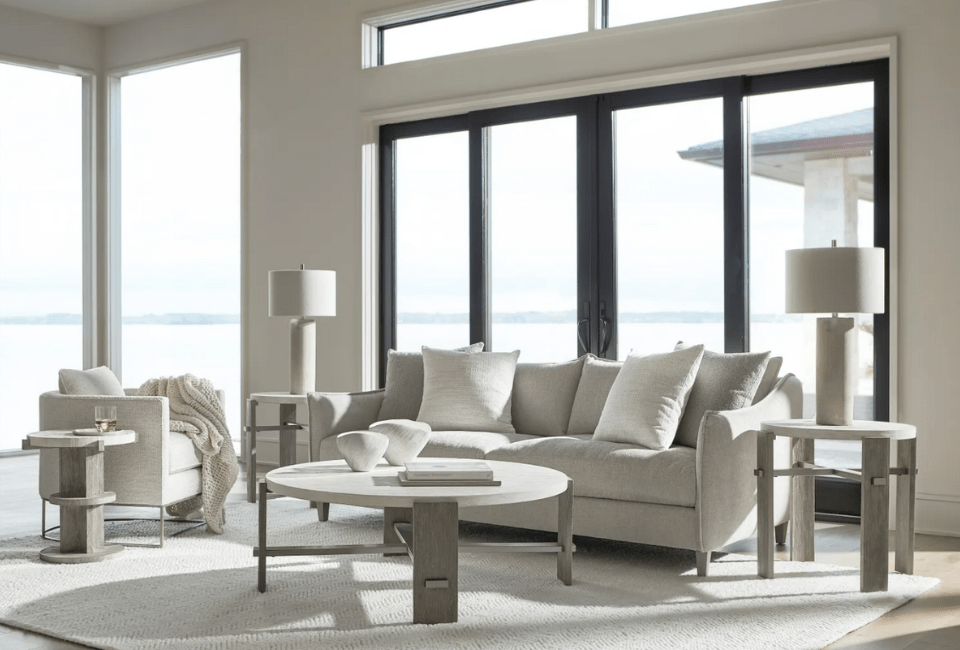 As the oldest and one of the largest family-owned and operated furniture companies in the US, Bernhardt has definitely made its mark in the furniture industry - and continues to today. Which is all well and good, of course, but what does that mean for you?
Is Bernhardt actually the best fit for you and the space you're furnishing?
Our in-house designers at McElheran's Furniture + Design are known as Design Guides. And with over 60 years of combined experience in the furniture industry, they've grown quite familiar with the Bernhardt name – a name synonymous with style and affordability.
In this article, our Design Guides will shed some light on this long-standing furniture company. We'll also get some expert insight from one of Bernhardt's Sales Representatives, David Campbell. During this overview of Bernhardt, we'll dive into:
And then, we'll discuss who Bernhardt is a good fit for – and who knows? Maybe it's you! And if it's not, that's okay, too. We just want to get you one step closer to finding the perfect furniture for your home.
Bernhardt: A brief history
In 1889, John Mathias Bernhardt started his own sawmill and used the timber to create furniture. At this time, his company was known as Lenoir Furniture Company because of its location in Lenoir, North Carolina.
The company expanded and, after a fire that destroyed most of the factory in 1926, it was rebuilt and rebranded to Bernhardt Furniture Company – which it is now known as today.
In an effort to grow its brand internationally and improve efficiencies, Bernhardt was one of the first companies to begin working with partners and factories in Asia.
Still based in Lenoir, Bernhardt employs 1,000 workers in its seven facilities in North Carolina, in addition to its six offices overseas.
Bernhardt is now one of the largest family-owned furniture companies in the US with a worldwide reputation as one of the most fashion-forward value brands available.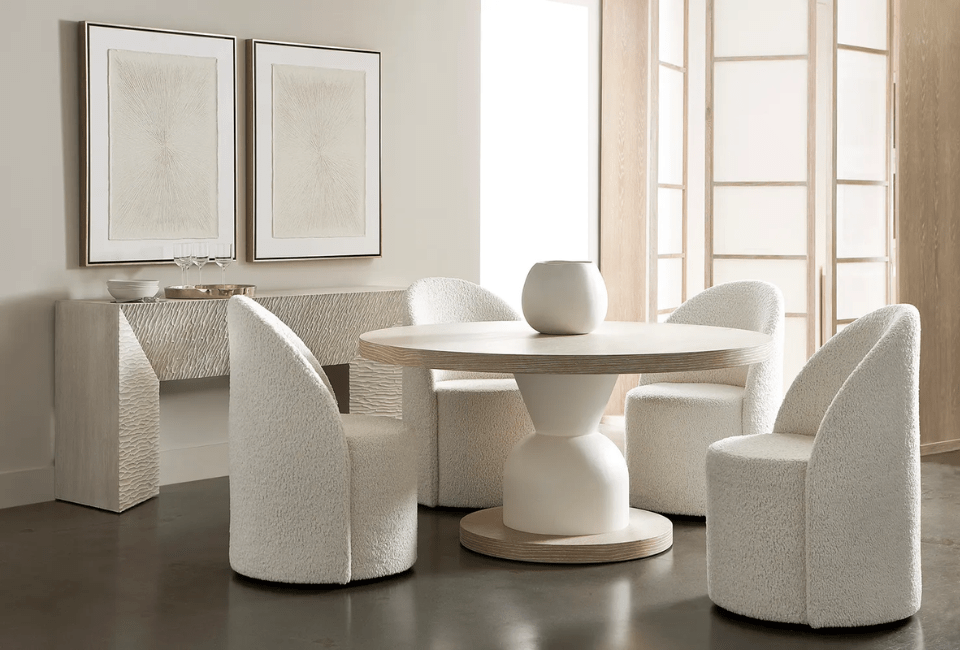 What sets Bernhardt apart from other furniture companies?
Bernhardt strives to bring you cutting-edge looks without compromising comfort and quality. And in comparison to other high-end brands, you'll find that Bernhardt is much more on the affordable side.
You're getting the panache and flair of a well-made and stylish piece that's still attainable. David Campbell of Bernhardt notes that the company "fills a niche in the luxury furniture market because of its ability to execute leading-edge design at a reasonable price."
When you think of intriguing and fashion-forward furniture design, it's easy to gravitate toward makers out of Europe, as opposed to North America. But Bernhardt aspires to bring you fresh design that pushes the envelope.
In the interest of, well, interest, you will see Bernhardt mixing media and bringing different materials together into one piece. Bernhardt takes fabric, leather, metals, wood, stone, hides, marble, and more to add depth to their furniture. This mixing and matching of material allow Bernhardt furniture to easily blend with other pieces – giving you more flexibility as you create your ideal space.
Although there's quality construction with Bernhardt, that's not the company's main point of focus. Instead, they emphasize affordable luxury with a cutting-edge design element that is unmatched.
How much does Bernhardt furniture cost?
You can pretty much furnish your entire home under the Bernhardt umbrella. This company manufactures furniture for living rooms, dining rooms, bedrooms, offices, and even the outdoors.
Bernhardt offers complete lifestyles, too. So, if you find a unique sofa, there are occasional tables and other pieces to coordinate with it right within the Bernhardt line.
Now that you know what you can get from Bernhardt (almost everything!), this will give you a better idea of the cost you may be getting yourself into:
Sofa: $3,000+
Chair: $2,300+
Bed (Queen): $2,000+ (King): 2,500+
Dining table: $3,000+
Cocktail table: $2,000+
Desk: $2,000+
Outdoor sofa: $5,000+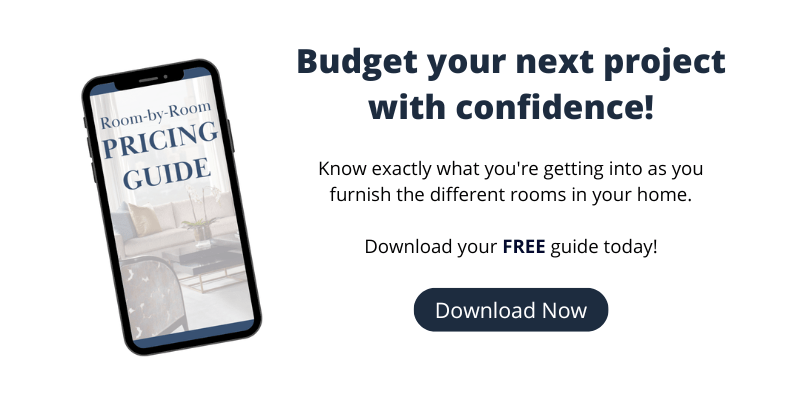 Bernhardt warranty information
Most of Bernhardt's furniture and components are covered under a limited warranty. The products must be purchased directly from Bernhardt or through an authorized retailer for coverage. The warranty will be voided in the event of resale or commercial use.
Case goods, under regular, residential usage are covered for three years. The upholstered parts of case goods, as well as upholstered beds, dining chairs, stools, and benches, are under a one-year warranty.
Case goods, by the way, are furnishings that are used for storage, like bookshelves, nightstands, and cabinets.
Cushions are covered for up to three years in case of abnormal wear and loss of resiliency.
Reclining, which includes sleeper mechanisms, is covered for three years, while electronic mechanisms are under a one-year warranty.
Outdoor furniture – with the occasional exception – is under warranty for three years.
Where is Bernhardt furniture made?
The vast majority – close to 90% - of Bernhardt upholstery is manufactured in the United States. Case goods (nightstands, bureaus, chests) are made in factories throughout Asia, like Vietnam, the Philippines, India, and China. Some case goods are also constructed in Mexico.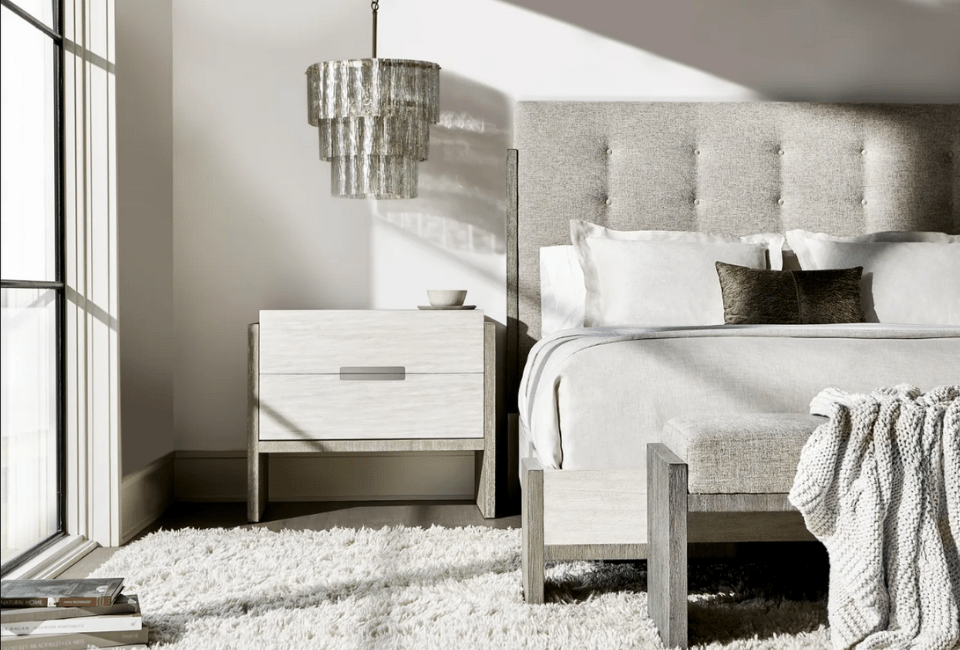 Who is Bernhardt a good fit for?
Bernhardt products are always on the cutting edge of fashion and style for furniture. The different styles and colours of fabric complement each other very well and cover a lot of ground if you're looking for options.
Bernhardt furniture sits well with a solid frame and offers a reasonable price point. With programs like Featured Way, if you buy an item as shown and without any customizations, you'll receive a special, cost-effective price.
Bernhardt really is the perfect choice for fashion-forward and somewhat urban style at an attainable price. And with regular maintenance, your furniture will last you for a very long time.
Who is Bernhardt not a good fit for?
Although Bernhardt is known for its fashion-forward style, its colour selection is not as jaw-dropping.
To balance out their daring looks, Bernhardt's upholstery colours are a little more subdued and neutral. They do offer a lot of options, which is great, but if you're looking for bold, intense colours, your selection is somewhat limited.
Bernhardt can fit the bill for most design styles, but if you want something hyper-traditional, we would suggest looking at a different manufacturer since Bernhardt is so fashion-forward. And if you have a small space to fill, you might have a harder time finding something from Bernhardt that's smaller in scale.
Upholstery-wise, Bernhardt can offer you a lot of customization options, but that doesn't ring as true for their case goods. Which isn't necessarily a bad thing, since every case good has been well-crafted and detailed with you in mind.
Are there similar brands to Bernhardt that I should know about?
At McElheran's Furniture + Design, we would consider Bernhardt a reputable high-end brand, but there are certainly others out there to choose from! If you'd like to explore your options and run a few comparisons, check out The Best High-End Brands in Living Room Furniture and Bedroom Furniture, too!
Schedule a visit to McElheran's Furniture + Design for the next time you're in Edmonton! We would love to show you around and give you a chance to experience our selection of Bernhardt products.