Is a Furniture Financing Plan Right for Me?

Sasha Spencer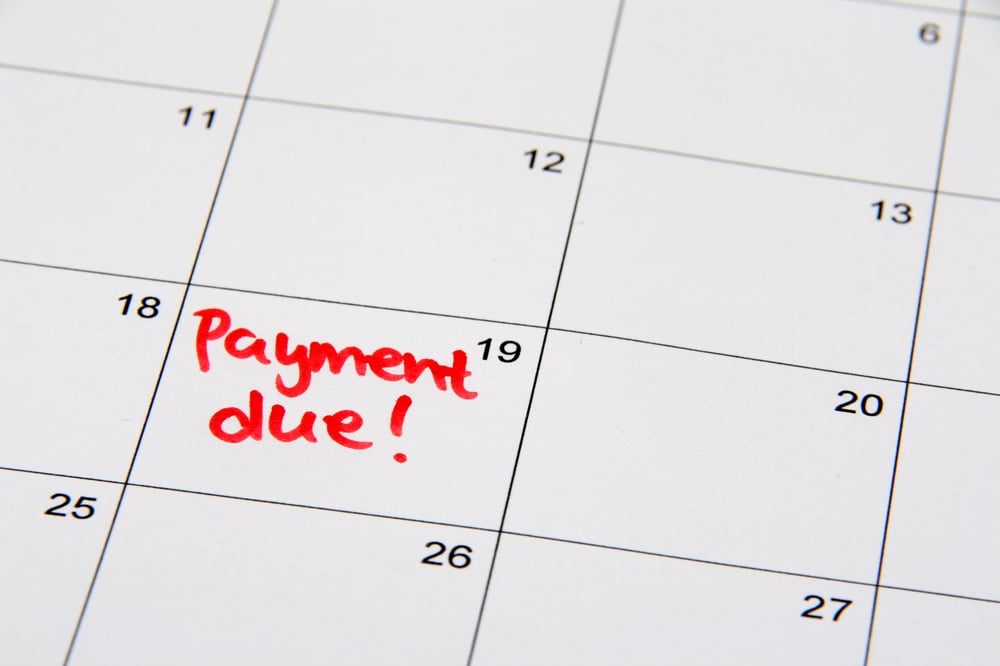 You've seen those furniture advertisements promoting financing, right? "Don't pay for one year!" "No interest and no payments for 90 days!" "No money down!" That's all well and good, but is it actually a wise decision to sign on to a furniture financing program? And will it benefit you? Or is it better to just pay for everything at once?
Since 1994, McElheran's Furniture + Design has been helping Edmontonians furnish rooms they're proud of. And we understand that we all take different journeys to get there. Whether you purchase all your furniture at once, space out your project over a few years, or take the financing route with your furnishings, eventually you'll achieve your ideal space. And we're here to help get you there!
In this article, we'll chat with McElheran's owner, Jeff McElheran, about financing your furniture. We'll go over when financing is a good idea, a not-so-good idea, and how our program works here at McElheran's. It's all about giving you accurate information and options so you can make the best decision for your budget and home.
What does it mean to finance furniture?
Similar to a vehicle or a home, with furniture, you're making an investment. And when you're putting a large sum of money towards something, it can be a little more manageable paying it off in steady increments, instead of all at once.
When you finance furniture, you're essentially purchasing a payment plan. Depending on the plan, it could include a deposit (money down), administrative fees, and interest. And then, you work out how long you have to pay off your piece of furniture, which usually ranges from three to 60 months.
Now, in cases where you're not paying interest, the only extra cost you'll incur – on top of the cost of the furniture – is an administrative fee. Administrative fees cover the expenses related to the record keeping and organization required to set up a payment plan.
If you are paying interest, the interest percentage will be added to the remaining balance after each payment. So, your interest does end up going down every time you make a payment.
If you miss a payment or fail to pay off your furniture within the allotted amount of time, more than likely, your interest rate will increase.
When is financing furniture a good idea?
Financing furniture isn't for everyone, but it wouldn't be an option if there weren't circumstances that called for it. Even though you'll likely spend more money in the long run (with administrative fees and interest), breaking up your payments can make them a little more manageable – especially when you're budgeting other expenses in life.
You're coming into more money soon
If you're confident that you're in line to gain a bit more financial freedom or get a one-time lump sum of cash, financing could be a great option for you. Instead of waiting for that inevitable money to come through – and potentially miss out on furniture you really like – you could purchase it now, set up a payment plan, and use that influx of money to pay for your furniture when you can.
And even if you have, say, 24 months to pay everything off, if you're able to make a large payment before then, there are no fees for ending your payment plan early.
You want to act now before prices increase
As of the fall of 2022, custom furniture orders are still, on average, taking five to six months to come in. It might seem like a good idea to find what you want, keep it in mind, and save up your money so you can make your purchase without financing.
While that's definitely not a bad idea, it's also no secret that prices will almost always increase.
So, another option is to act now on your furniture. Make your purchase now so you can lock in that price before it increases. When you finance an item, you will likely pay a bit more than the original price because of administrative fees and interest. However, financing (with those added costs) may be less expensive than waiting to buy and succumbing to a price hike on the furniture you want.
The furniture is slightly out of your price range
Let's say you find a cocktail table you love at a great price, but the quality just isn't there. And later, you find a similar cocktail table that is a bit more money, but clearly way better in quality.
Generally, if something is of higher quality, it's probably going to last longer. And if you were already considering buying a more promotionally priced item, knowing that you can space out your payments may lead you towards an upgraded piece.
Financing gives you a bit of breathing room to manage your expenses. It could really be the difference between buying something that's 'meh' to absolutely amazing that will last you much longer.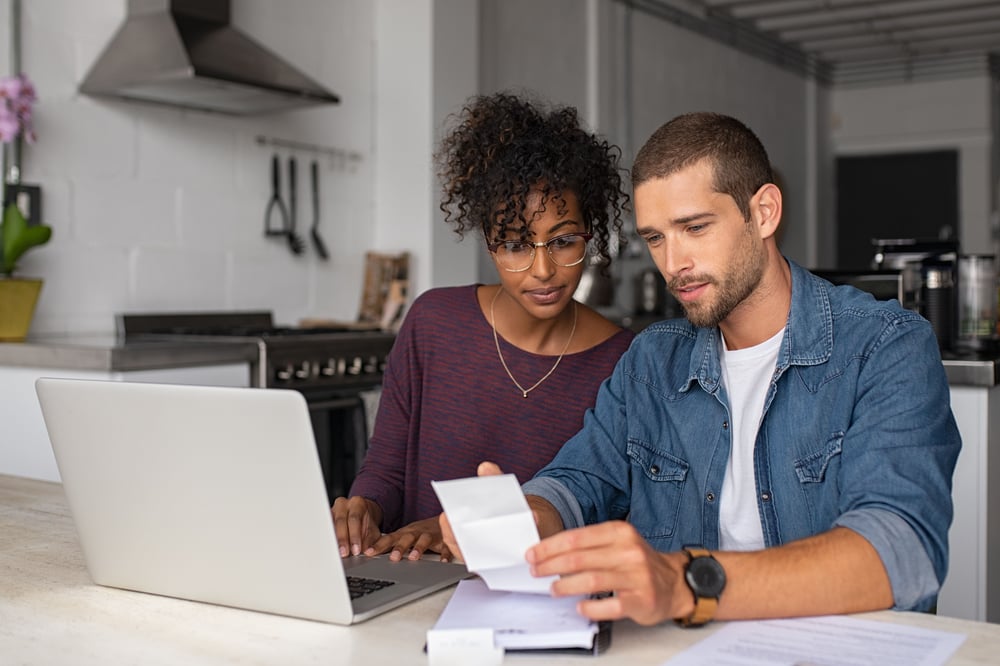 PHOTO CREDIT: Rido/Adobe Stock
When is financing furniture a bad idea?
Financing furniture can be a little more digestible as you gradually make your payments, but that doesn't always mean it's the best decision.
You've overextended yourself
A general rule of thumb with any type of purchase is that if you can't afford it or see yourself affording it, don't stress yourself out by trying to make it work!
You wouldn't buy something completely out of your price range, right? Even with a financing program, it's best to have relatively the same mentality. Financing is meant to ease the burden of making a large payment. It's not meant to be a solution for purchasing something way outside your means.
You know you won't make your payments
If you've been known to miss some credit card payments, have trouble budgeting, or have an unstable income, financing furniture may not be the best option for you. Again, financing is meant to take the sting out of a large purchase, but if you're going to miss a payment, it can really end up costing you!
If there's even a chance you won't be able to keep up with the financial program you choose, it's better to forgo the option altogether.
How does financing work at McElheran's?
At McElheran's, we do not offer in-house financial services. Instead, we work with a company called Financeit that offers a variety of programs.
When you've made the decision to finance your furniture, we'll send you an invitation to fill out an application. Simply fill out the information and submit it to start the process with Financeit.
Now, you'll only be able to finance your purchase between $500 and $10,000. But keep in mind, if you're buying something for multiple people, you can actually finance up to $10,000 per person.
Here's an example of how financing could work for you, depending on the plan you choose.
Whether you purchase something off the floor at McElheran's Furniture + Design or customize an order, financing is available for either type of transaction.
Custom furniture orders
When you're customizing a furniture order, we do require a 30% deposit, as opposed to the common practice of 50%. That portion of your purchase is not eligible for financing, but the remaining balance is.
Your financing plan will kick in once your furniture arrives, so after you make the initial deposit, you won't have to pay a thing until you get your furniture!
Floor model furniture
Your financing plan will also start when your furniture gets to your home, but because you're buying something that's more readily available, that process will start much sooner for you.
And, depending on the payment program you choose, you may only have to pay a small administrative and delivery fee months before you even think about making your first payment.
Should I finance my furniture?
This is an interesting question because initially, we would have said no, don't finance your furniture if you don't have to.
But to be perfectly honest, as we fleshed out this article, it became more apparent that there are completely relatable, viable, and reasonable circumstances where financing absolutely makes sense!
So, if you decide to finance your furniture, just read your program options carefully, so you know exactly what you're getting into, and you're prepared to make the agreed-upon payments!
And if your inquiry about financing came from more of a budgeting standpoint (which makes sense), this Pricing Guide will give you a better idea of furnishing your home and the costs that come along with it.
We would be happy to help you find that new piece of furniture and guide you through your payment options, too! If you're in the Edmonton area, schedule a visit to McElheran's to explore our showroom.