The Best Sofas for Tall People: A Guide to Finding the Perfect Fit For You

Sasha Spencer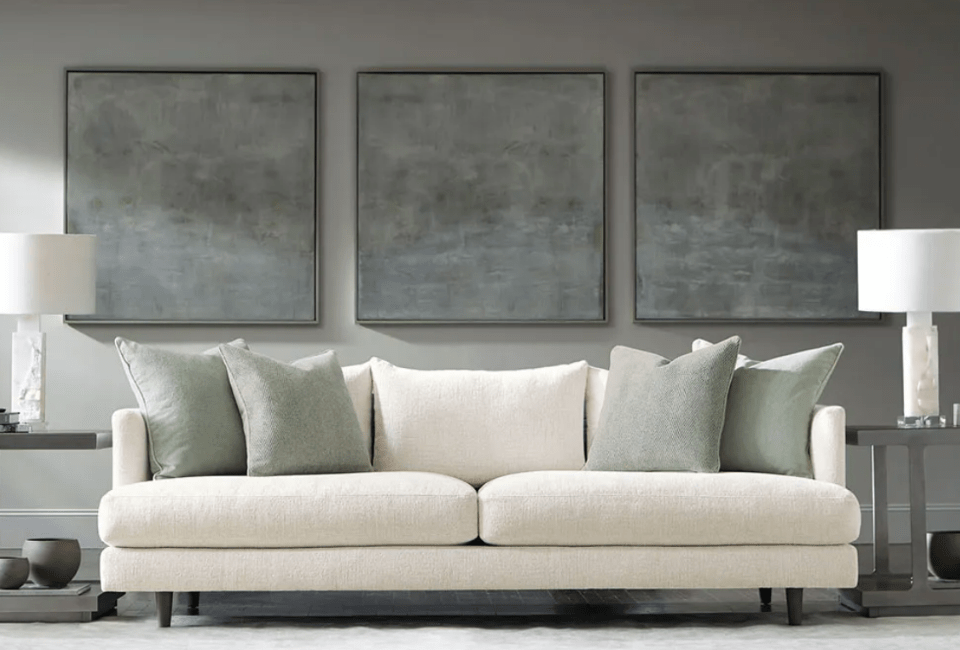 If you're on the taller side, it can be a struggle fitting into a world that, well, seems to cater to those of average height. As nice as it is to be able to reach the top shelf at the grocery store, your height doesn't always work in your favour and may make things – like furniture shopping – a little more difficult.
You've been on the hunt for that perfect sofa, and so far, you haven't found anything that satisfies your needs. It shouldn't be that hard, right? Because you're not asking for anything out of the ordinary – you just want to be comfortable like everyone else.
At McElheran's Furniture + Design, we cover a lot of ground with the sofas we carry. And throughout our many years in business, we've helped our customers find exactly what they need – no matter their height or preferences! Our in-house designers, known as Design Guides, are trained to answer any questions you might have and provide insight on the sofas and brands that can help you achieve optimal comfort.
In this article, our Design Guides and McElheran's owner (who's also quite tall!), Jeff McElheran, will go over the best styles and sofa brands for taller people. There isn't an exact science since comfort is so subjective, but we can throw a couple of tips and measurements your way to give you an idea of what you should be looking for.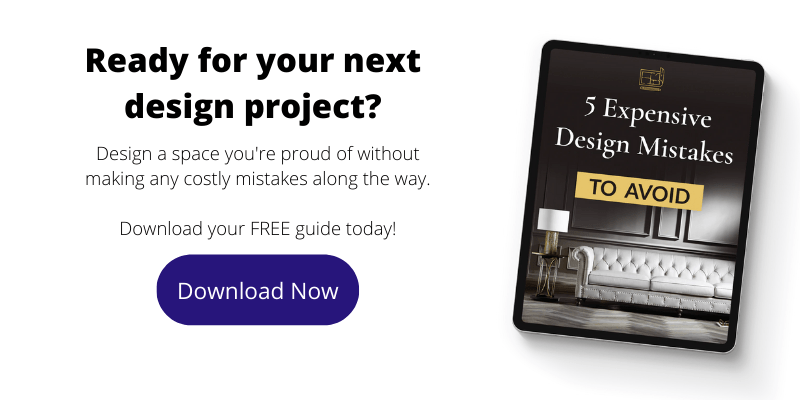 Factors to consider when evaluating sofas for tall people
The function
Before you dive into what's comfortable, it's important to establish what you need from your furniture. If you think you'll primarily lie down on your sofa, the seat dimensions may not be as critical – instead, you may need to worry more about the length of your sofa to accommodate your tall stature.
And if you see yourself frequently hosting different people at varying heights, it might be better to stick with a more average-sized sofa. Thinking about who uses your sofa, how they will sit, and how often will also help you choose the best size based on your lifestyle.
Back height
The height of the back of a sofa is pretty important for a tall person's comfort and support. Essentially, when you're sitting upright, the back of your sofa or the top of the back cushions should at least make it close to your shoulder blades.
That way, you're still able to relax and sink into the back of the sofa while still feeling supported.
Seat depth
Seat depth is taken from the front of the sofa to the back cushion. On average, this measurement is around 22 inches. If you're taller and would like to sit upright while giving your legs a lot of space, you might want to opt for a deeper sit – closer to the 23-inch mark.
Seat height
This measurement is taken from the floor to the top seat cushion. Essentially, you're measuring how high off the ground the seat is.
For taller people, seat height is not as crucial as other measurements because you're really only accommodating how tall your shins are when you're sitting upright. Oftentimes, when you're tall, your measurements are longer all over – not just your shins – so how high you sit off the ground isn't the most concerning.
Having said that, a reasonable seat height for a taller person would be around the 20-inch mark.
Seat height + seat depth
Now, without getting too complicated, there are some combined measurements that can help get you in the ballpark of a better seating position.
If you take the seat height and add the seat depth of a standard sofa, it usually totals somewhere between 40 and 42 inches. For a taller person, it may be more comfortable for that total to be around 42 to 44 inches.
The height and depth of a seat are very much linked to each other in relation to comfort.
For instance, if the seat height of your sofa is on the shorter side, you can increase the depth and still sit comfortably. This goes for a higher sofa, too. As the height increases, the seat depth would need to be shallower for optimal comfort.
The best sofa styles for taller people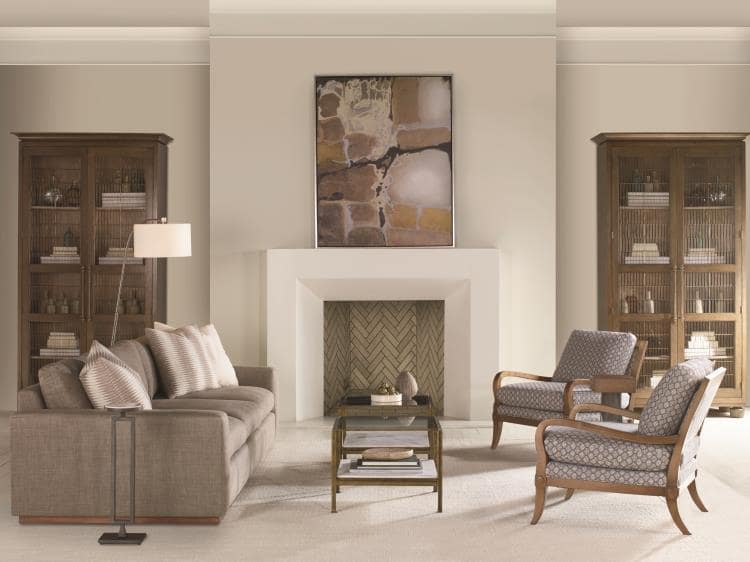 Deep-seated sofa
Deep-seated sofas weren't created to specifically cater to tall people, it just so happens that the oversized seats tend to appeal to those with longer legs. And one of our Design Guides, Teresa, notes that one of the first sofas she shows her taller clients are those with deep seats.
Deep-seated sofas came into popularity because of an increased desire for a casual, inviting, and unrestricted place to sit. They're great for taller people but can certainly work for anyone just looking for a cozy and comfortable spot to lounge.
Multi-pillow-back sofa
A multi-pillow-back sofa has several large pillows that support the back instead of fixed cushions or tightly pulled fabric. The pillows are unattached allowing for flexibility and rearrangement. This is perfect when you need to adjust how you're sitting or if you're accommodating the varying heights of different people.
As a tall person, you can take away, flatten, or rearrange the pillows so you can sit further back in your seat.
Sofa chaise
When the primary use of your seating area is for casual lounging, your height becomes less of a concern. The chaise on the sofa gives you a spot where you can lay out, put your feet up, and relax comfortably, regardless of how tall you are.
Just be sure that the chaise is an appropriate length, so your feet aren't awkwardly hanging off the end.
Curved sofa
Curved sofas are a great solution if you're tall but share your seating with people of different heights. With a curved sofa, the bench is usually deep in the middle and gets shallow the closer you get to the arms.
You can accommodate everyone, with the taller people sitting closer to the deep middle and the shorter ones near the shallower outsides.
Customizable sofa
Perhaps you found the sofa of your dreams, but it's just a little too shallow or small for your stature. Did you check to see if it can be customized? Adding an inch or two to the depth could make all the difference, so it never hurts to see if that's an option. See below for a few brands that can offer that for you.
Sofa brands that cater to taller people

Century Furniture
Cornerstone is a customization program that allows you to adjust the depth of your seat with three different options. There's also a variety of frames, arms, and base styles to choose from. Century not only recognizes your desire for style but your need for comfort and functionality – which can really be determined by the dimensions of your furniture.
Bernhardt
Bernhardt not only offers customizable options to help you get the dimensions you need, but their furniture tends to sit a bit bigger than other brands. And generally, when you're on the taller side, you're looking at slightly larger furnishings.
You can find a wide selection of deep-seated sofas under the Bernhardt umbrella, too, like The Nest – available exclusively at McElheran's Furniture + Design.
Sherrill Furniture
Honestly, Sherrill Furniture would probably be one of our first recommendations for shorter people. This brand simply offers more in the way of small-scale furnishings, but as such a powerhouse in the luxury furniture industry, Sherrill also brings a lot of customization options to help taller people find their perfect sofa.
A customization program that caters to a taller person looking for a deeper seat and a higher back would be the 9700 Design Your Own Series.
Marcantonio Designs
If you find a Marcantonio sofa that you absolutely love but notice that it's a little too shallow for your taller stature – not all hope is lost! There's a good chance they'll customize a deeper seat or higher back for you.
When it comes to sofas, an inch or two can have a huge impact on your overall comfort and support, so it's definitely worth asking to find out.
How can I tell if a sofa is good for tall people?
We've given you a few things to look for and some measurements to play around with, but at the end of the day, physically sitting on a sofa will give you the best idea of what works for you. And if you'd like to compare some of the previously mentioned manufacturers before you do that, check out The Best High-End Brands for Living Room Furniture.
Schedule a visit with one of our Design Guides, too! If you're in the Edmonton area, they would love to assist you in finding that sofa that not only fits your space but fits you perfectly, as well.